Brilliant blue eyes highlight Benson's delicate features as this friendly feline looks to YOU for loving! Found in a backyard in Markham, the former stray enjoys being petted, even sitting beside you on the sofa to elicit even more pets.
Easy to pick up and hold, he also likes spreading out on the back of the sofa or perching on a window ledge to watch the world go by. But bring out that laser dot and he's down and chasing it. While he gets along well with the other cats, what bright, bubbly Benson would truly love is a loving home of his own.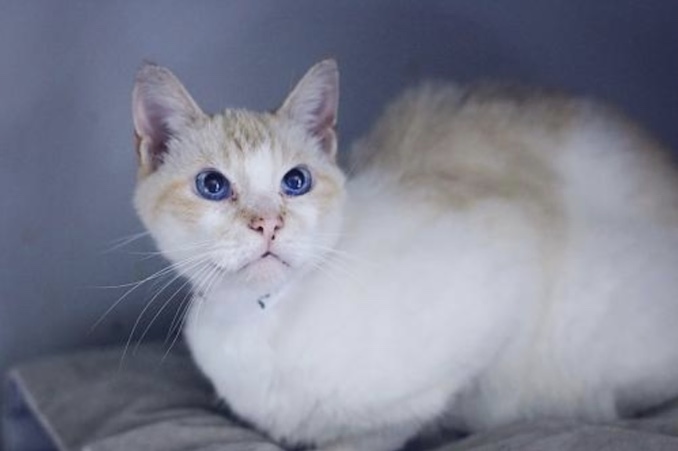 Name: Benson
DOB: July 2012
Fixed: Yes
Declawed: No
In order to ensure a smooth and successful adoption, please remember to check all the basic requirements for adopting before coming in to the shelter.
About this column
Each week we feature animals available for adoption from local shelters in the Toronto area with the hopes that our readers will assist in finding good homes for them. If you, or someone you know, has the resources to take care of one of these animals, please do get in touch with the appropriate shelter via the links provided.