Sunset Sessions electronic music festival returns to Sunnyside Pavilion in Toronto with Carl Craig headlining the first of the events 2 dates in July.
With over 25 years in the recording industry, Detroit's Carl Craig has had an exciting career with remixes for artists like LCD Soundsystem, Hot Chip, Caribou, Tiga, and Junior Boys which received a Grammy Award nomination.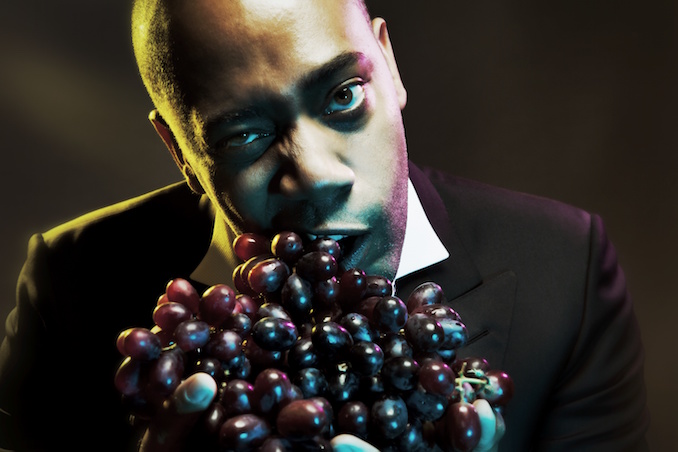 He has also acts as an ambassador to his hometown of Detroit. In 2002 he founded the Detroit Electronic Music Festival which still lives today as the Movement festival. His Planet E family of labels has also given an international spotlight to local artists as well as serving as a distributor for Detroit imprints including Derrick May's Transmat and Stacey Pullen's Black Flag. In 2014, Carl Craig started 'Detroit Love' which was designed to bring together and support the Detroit music scene and bring their techno community to clubs and festivals around the world.
We got to chat with Carl Craig prior to his arrival in Toronto about his music and his Detroit centric parties.
It's not too often you come across an electronic music producer that delves into so many genres. Your continually evolving exploration of sound has seen you collaborate with jazz bands, orchestras, and pianists. What is your background with and attraction to these more classical styles of music?
I grew up with these styles, through radio, usually everything on the radio you are attracted to at some point.
Who are you working with right now? Any remixes coming out we should know about?
Recently remixes include The Pet Shop Boys, Dinamo Azari and a new ep for Nicole Moudebar and Skin. I worked on music for the new 'Dreaming With Stanley Kubrick exhibition in London. And right now am finishing Versus album with Francesco Tristano coming out on Verve. I am also working on my solo album, which will come early next year.
Speaking of remixes, many of your Canadian fans are over the moon with your remix of Dinamo Azari's "Victim"! Can you tell us a little about how that project came about, and what your vision was for the remix?
He asked me to do a mix and I agreed. Whenever I hear something that I feel could add to, then I do it.
Movement just finished its 16th successful year in Detroit. Canadians love The Old Miami after-parties!! What involvement do you still have in that festival?
For the tenth anniversary I went back to the creative director / more advisor role. I like what Paxahau are doing, where they are taking it and the quality of production. The vision of bringing people from around the world to Detroit as the techno mecca is something that I feel is happening. I play the festival every year and last two years have hosted the Detroit Love stage.
What is happening with your Detroit Love project these days? Any chance of you maybe bringing that to Toronto for a pop-up?
We would love to bring to Toronto for a pop up, Detroit and Toronto always had a close connection for distance and state of mind, we just have to find the right circumstances to make it work. We will be doing pop ups in fabric, London, Detroit Love parties in South America an we are doing a few in Detroit and Paris.
Do you have anything special that you'll be premiering in Toronto on the 16th? Sunnyside Pavilion is very special and historic events venue. What can we expect from your performance?
Good music from my soul to yours.
What is your favourite flavour of M&M?
Peanut butter m&ms
***
Catch Carl Craig at Sunset Sessions taking place at Sunnyside Pavilion in Toronto Saturday, July 16, 2016.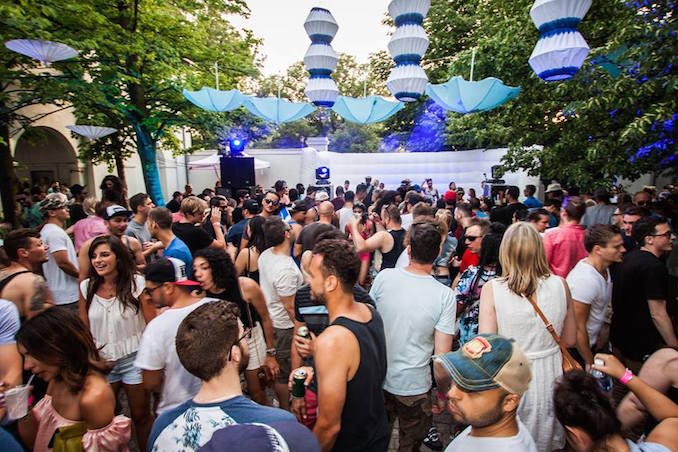 Supporting acts include:
DINAMO-AZARI (LIVE)
Basic Soul Unit
Nitin
Additional support by Toronto's finest
Jamie Kidd
Simon Jain
Jeff Button
Richard Brooks
Brent Hayward
Alberto Jossue
Adam Khan
Roberto