I love a boat at all times of the year, but most people consider cruising around to be a sunny season activity. Whatever your taste, I think almost all of us can agree that a Toronto Harbour brunch with Mariposa Cruises on a spring-time Sunday sounds like a delight. And do you know what? It is!
I hopped aboard the Northern Spirit, a 500 capacity boat owned by Mariposa Cruises, who are now in their 29th season of sailing the Toronto Harbour. While the weather couldn't quite make up its mind, I was glad I didn't have to as I was confronted with a plethora of buffet style brunch options.
Ordering a mimosa and loading up my plate with a round of starter fruit, I sat beside the window and looked out at the water; this Sunday was already more exciting than most as I was about to spend two hours cruising!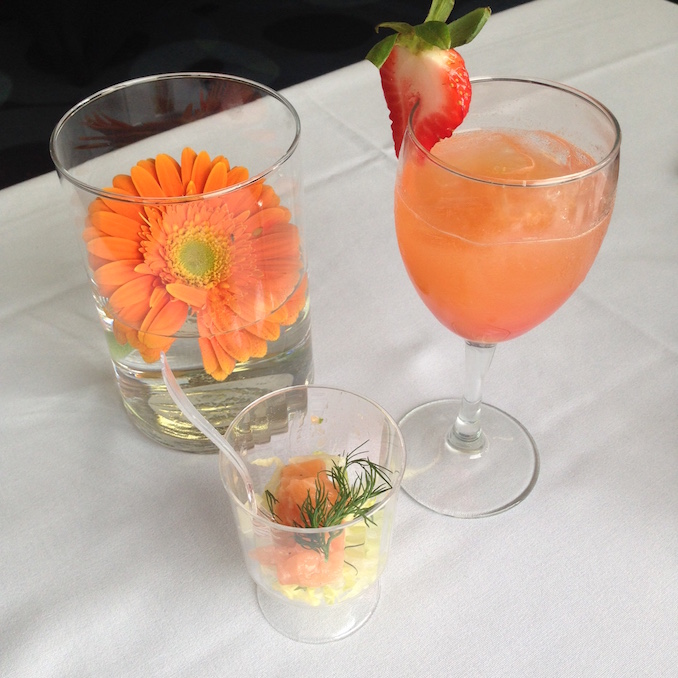 The mimosa was nice, however I wish I had committed to ordering a Caesar as I was in it for punch that the cocktail didn't quite deliver – but it looked nice and instagrammable none the less.
The food on offer is plentiful, so do go hungry if you want to make the most of your cover money. When I brunch I am often torn between ordering the eggs or the French toast or the waffles; luckily here you don't have to choose as you can go back for a helping of all three! That said, you do lose the speciality of a entrée focused menu; there isn't anything too fancy on offer, so get rid of any hopes of a buttery hollandaise.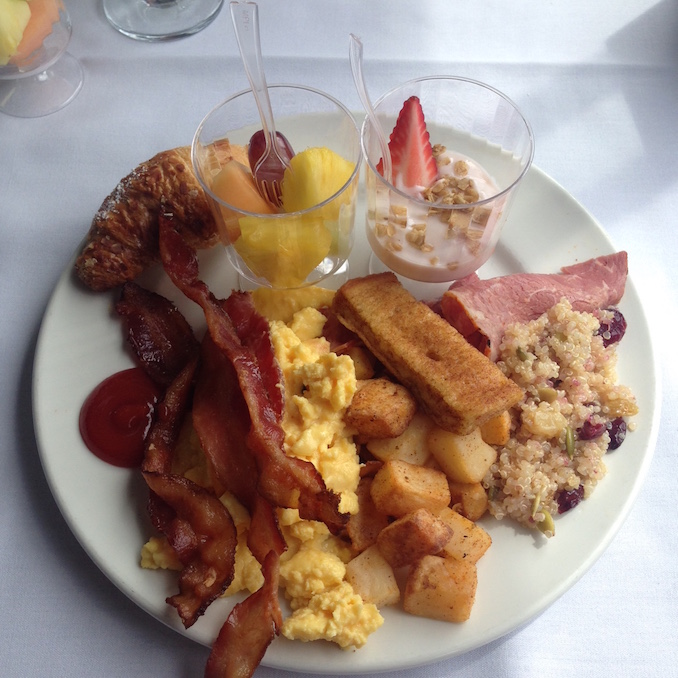 The desserts, however, was a delightful little treat. Served in pudding form, both the raspberry and white chocolate and the milk chocolate options were absolutely delicious and made me regret going back for a second plate of freshly carved (and very tasty!) ham!
The real draw here is the views of the city taken in while cruising. From both the comfort of your table and on top of the deck, you get a panoramic view of the city, which still takes my breath away. Of course there is the view of the Toronto Islands and the occasional excitement of an aeroplane flying over to Billy Bishop Airport, but for me it was all about taking a post-brunch stroll on deck and ogling at the glorious CN Tower and taking a step back to realise how lucky I am to live in such a beautiful city.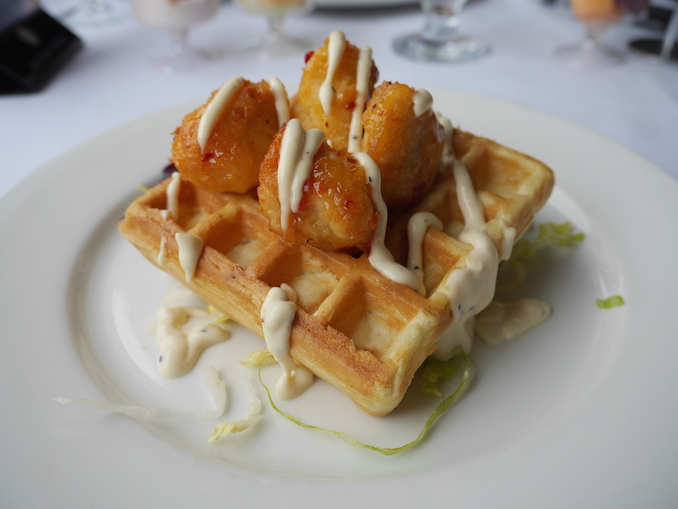 I found the service on board to be exceptionally good; our server was nothing but smiles, which always makes for a good day out! As we were on board a speciality cruise, I even left with a rose! Hurrah!
For those who want a bit of "va va voom" with their brunch, AKA something a little bit out of the ordinary and special, a Mariposa Cruise can deliver just that. Don' expect haute cuisine, but do expect good, honest and plentiful food served aside the best views of the city you can possibly experience.
As well as the brunch outing, Mariposa also does lunch, dinner and cocktail cruises as well as special event outings. Check out their website for more details. Perhaps I'll see you on board, just before sunset with a gin and tonic in hand! Cheers!