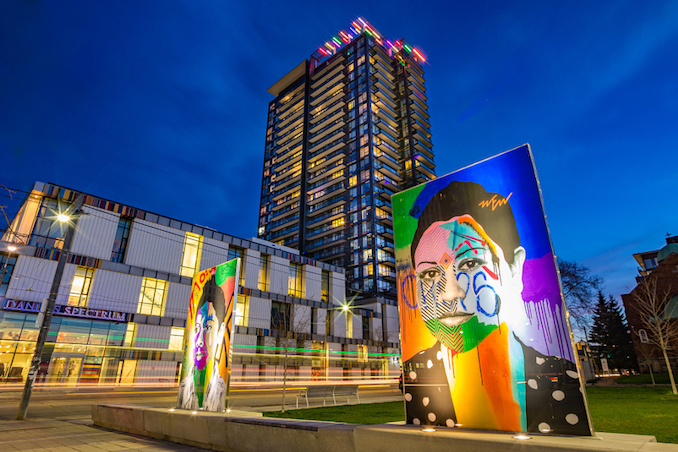 "Shown here in the foreground are two of Toronto artist Dan Bergeron's twelve laminate glass portraits entitled "Faces of Regent Park", located at the entry plaza. In the background are Daniel's Spectrum (the cultural hub of Regent Park) as well as Paintbox condominium with it's roofline lights displaying the primary colours of the spectrum. Shot at blue hour."
Randy Hoffman sent us this great shot from downtown Toronto for today's daily photo. Check out more of his work on his page.
To submit your photos to be featured on our website, visit our 500px group.