North York General Foundation's Heart of Fashion: $1.2 million Raised in Support of Interventional Radiology.
You know what's better than partying? Partying for a good cause, especially when the party itself is the ultimate of the season.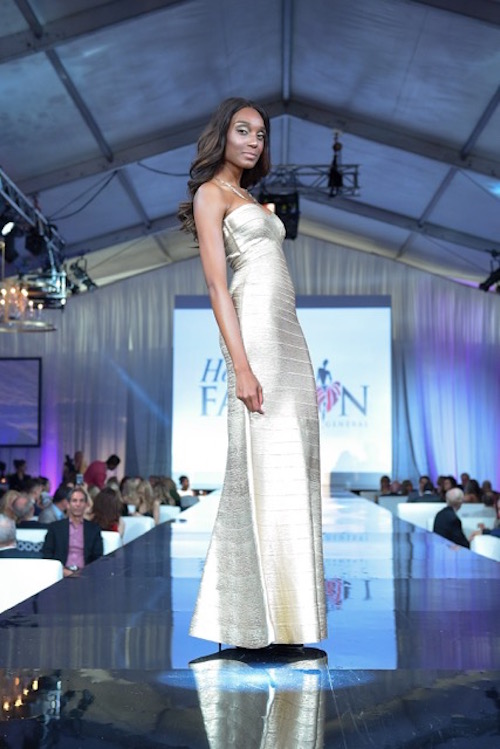 On Saturday May 14th, Heart of Fashion brought together nearly 700 socialites and philanthropists in support of North York General Foundation and its plan to develop a new IR Suite for the hospital.
The Bridle Path served as a scenic background for this glamorous gala hosted by the one and only Jeanne Beker and presented by returning title sponsor BMO Financial Group.
For this special occasion, the guests got to enjoy delicious cocktails, tasty food catered by Pusateri's Fine Food, and feel good music brought by BELLOSOUND Inc. The evening also included a surprise performance by Alan Frew, lead singer of Canadian iconic band Glass Tiger, a live auction with prizes such as tickets to the 2016 Victoria Secret's fashion show or the Raptors vs. Miami Heat game and a TNT curated fashion show produced by the talented team behind Monarch Events Group.
The sold out event was a huge success raising $1.2 million in total. "I am thrilled that we were able to raise more than our goal of $1 million", says Terry Pursell, President & CEO of North York General Foundation. "With the $1.2 million that we raised through sponsorship, ticket sales, donations, auction and raffle, we will be able to make a real difference in the lives of our patients."
The funds raised will go towards the development of a cutting edge IR Suite. Thanks to high-resolution imaging, IR procedures minimize incisions, reduce risk of infections, shorten hospital stays, speed recovery times and reduce long-term cost and health outcomes. It will significantly improve the experience of patients, their level of care and wait times at North York General.
In 2013, Heart of Fashion raised funds towards Phillips House, which is being turned into an outpatient mental health facility for women, youth and children's mental health services. In 2014, it also raised funds for radioactive seed localisation in their BMO Breast Diagnostic Centre.
This year, in an effort to reach out to a new audience, Heart of Fashion introduced the Fabricland Scrubs Design Challenge, which gave five emerging designers the opportunity to share their work on the runway alongside high-end brands like TNT and Via Cavour. Following the show, the winner, Yanis Allen, had his gorgeous design displayed in the windows of TNT.
Visit www.heartoffashion.ca to learn more about Heart of Fashion and the amazing work North York General Foundation is doing to provide the best care for their patients. You can still donate at – https://www.heartoffashion.ca/heart-of-fashion-donation