I've been exposed to non-stop KPOP girl and boy band entertainment at one of my favourite Korean cheap and cheerful restaurants. TV screens blaring out bubble gum music and well choreographed dance steps always makes me want to head out to the nearest karaoke lounge after I inhale a big steamy pork bone soup. My Korean friends tell me this pop phenomenon is massive back at home and really gaining serious footing here in Toronto.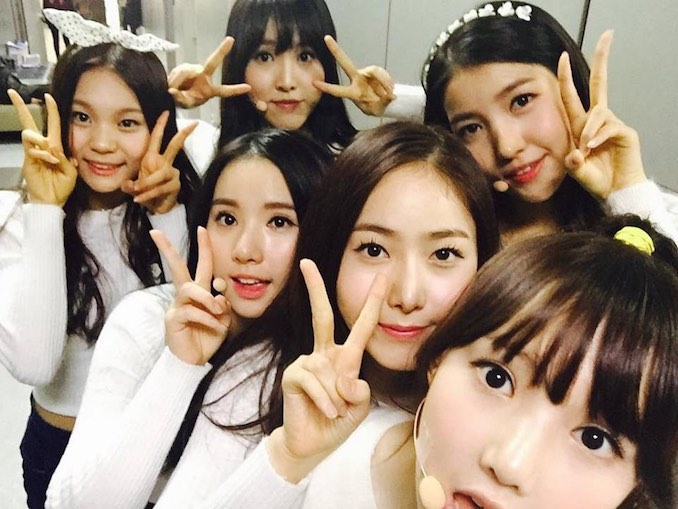 How big is this music genre? Pretty massive. It's so popular that Toronto will play host to the largest KPOP Convention in Canada to date! The events will be held at the Metro Toronto Convention Centre from May 20 to 22, 2016. The action packed weekend will include performances, meet & greets, fan-club booths, games, activities, dance workshops, vendors, Youtube personalities, panels and much more.
What's it all about? We had a chance to catch up with Gerald Belanger who is the owner of Pop! Goes The World! to find out more…
You've been holding KPOP events across Canada for a few years now but this year seems a like a bigger deal. Can you tell us more?
We made a commitment to the fans that we would bring them a large-scale fan meeting style convention, with full-length shows from their favourite artists.  We booked the venue back in August 2015, and held a simple vote on our facebook page to see who should come.  The group with the most votes, GOT7, were thrilled to come and perform in Canada when we invited them, and now 2 nights of their shows are sold out.  The additional groups are also fan favourites, and we've assembled one of the best events in the world, hands down.
Who are some of the biggest acts coming to the KPOP CON?
Well GOT7 are getting huge, they could easily be the next successor to BigBang, their success is based on their natural incredible talent, and they write songs and participate heavily in album production.  VIXX are a fan-favourite group that people have been asking us to bring for 4 years.  I always joke they are the most emo of all the Kpop groups, and they really have some of the best artistic styles and concepts.
Gfriend are a rookie girl group who have won 15 awards on their last single (sort of how they base their star system is on tv show contests vs. other groups).  DAY6 are a group that lean towards the edgey indie-rock sound and their guitarist YOUNG K. is actually a Toronto native who joined the group after he went to a JYP audition a few years ago.
How did you score these groups to come here?
The fans and the voting on our pages had a LOT to do with it.  The agencies see how active the fanbase is here, they know the audience is serious about wanting events.
KPOP fans are pretty devoted..any funny stories?
That could almost be a book in itself!  We were providing volunteers at the EXO concert in Vancouver a few months back, and we had a team dedicated to chasing fans who we found  hiding in the bushes and trees around the venue, under the bus and even attempting to climb to the roof. We need K9 units next time, those fans were serious!
For those who haven't been exposed to KPOP yet, what should they know?
A lot of it, or the best of it, is very tongue-in-cheek and self-aware.  What counts is the vibe and energy the music creates and the passion the fans feel.  But also, don't look too deep, it's still just entertainment after all.
Uh, how should we dress for this?
Everyone is very casual, some people come dressed as their fave idols or just random cosplay, there is no one style that's for sure.  Ear plugs are an essential.  The screaming is unreal.
What's on your KPOP playlist?
Lately GOT7 plays a lot in our office, I'm a big fan of stuff like Beenzino and Zion T., and love anything Hyuna and 4minute do.  I'm a dancefloor DJ by nature, so the harder the beats the better for me.
If we were to stalk them (kidding, no not really)?
www.ilovesauna.com
LOL Okay! See you there!
For more information and tickets, check out visit www.torontokpopcon.com