The dreams of becoming a fashion designer in this highly competitive industry can be challenging especially with all the choices consumers face. We are bombarded with styles and trends globally. Designers everywhere need to find their niche and strive to stay on track about what they believe in.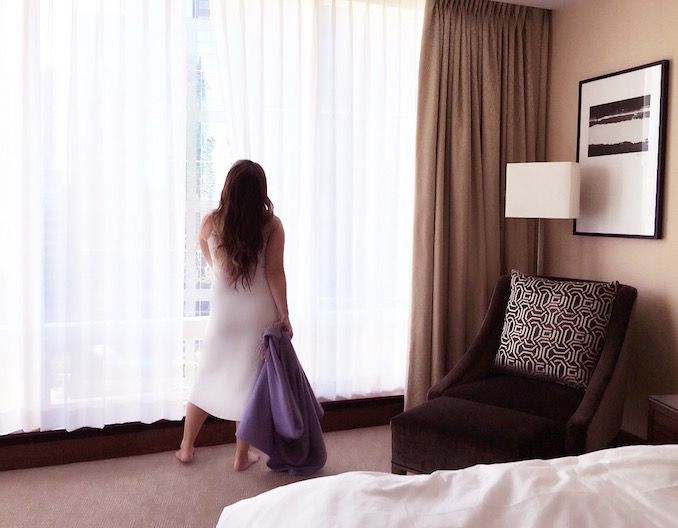 For Toronto-based designer Sara Duke, her designs are based on the attention to details. She considers herself more of a technician rather than an artist. "I am most concerned with how practical and versatile each piece is and will slave over construction to ensure a good quality product from material right through to fit," says Sara.  Her designs are noticeably flattering on all sorts of body shapes and sizes. I know, as I've seen her "Tanner Dress" on several people from average size to model types.
Sara entered the Fashion Design program at Ryerson in September 2003 and graduated in 2007. She says she was lucky enough to find work right away in the industry but after a short while, she realized that she's not built for office work.  So at the beginning of 2009, she started doing her own thing… with no real plan in place. I had a chance to chat with Sara to find out more.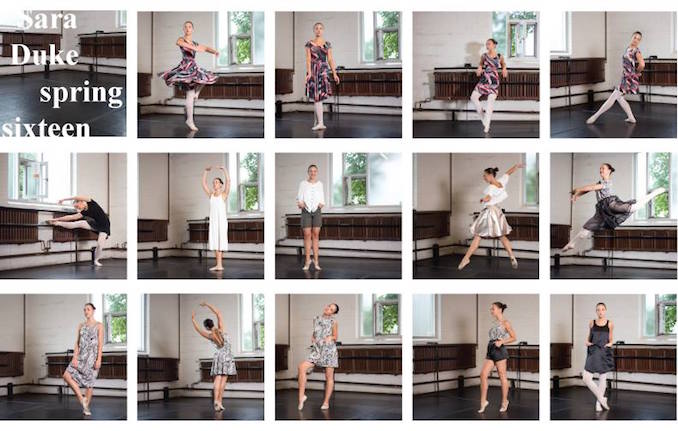 What made you decide to get into fashion design?
I have been sewing for so long that I don't remember learning how to sew.  As best I can guess, my grandmother taught me. My grandmother, Baba, took care of me before I was old enough to go to school and let me play on her sewing machine. My mother was concerned, reasonably so, that as a four year old I might not have the dexterity to not sew my fingers together. But I don't ever remember stopping, so I think Baba and I ignored her.

When Baba immigrated to Canada from Macedonia, she worked in a factory sewing blankets somewhere in the east end of Toronto and I wanted to be just like her when I grew up.

(Funny thing: Baba actually hates sewing, it makes her nervous and she gets really aggravated and she is constantly worried that I am going to loose it because I sew at work.)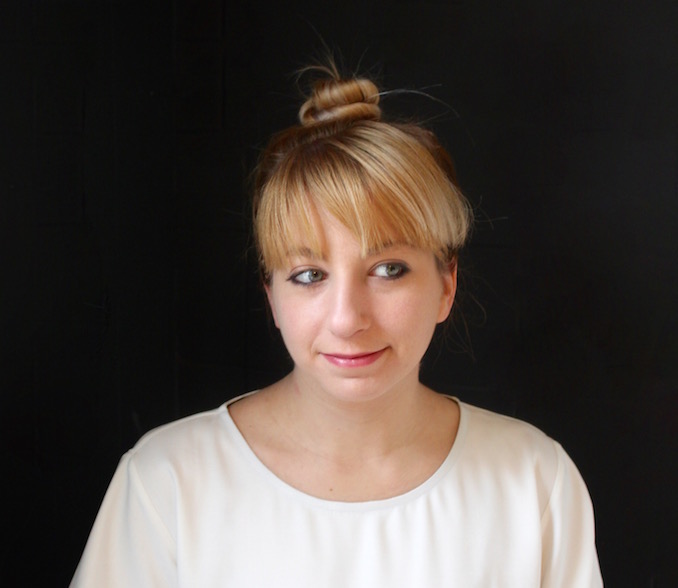 Where do you find inspiration for your collections?



I'm really inspired by fabric, that is where I start.

Fabric shopping is actually the best part of my job: it's definitely work and totally productive, but it's still shopping! I go to a beautiful showroom with perfectly organized racks of samples and pick anything I like.

And wholesale is great because it doesn't come for a couple of days, so it's not like I bring it back to the studio and have a heaping pile of work to do. I don't even have to carry anything, just shows up at my door.
What would you wish people knew about the fashion industry in Canada?


Just that choosing to shop Canadian is all kinds of good.
Fast fashion and/or cheap disposable clothing devalues the good stuff that is designed and made in Canada.
Who is/would be your muse?


The city dweller. She rides a bike in the summer but takes public transit when it rains, her life is very busy because she works too much and she just wants to look nice, she wants to pull something out of her closet and feel like she looks great, that she is wearing a great piece of clothing and not like her clothing is wearing her.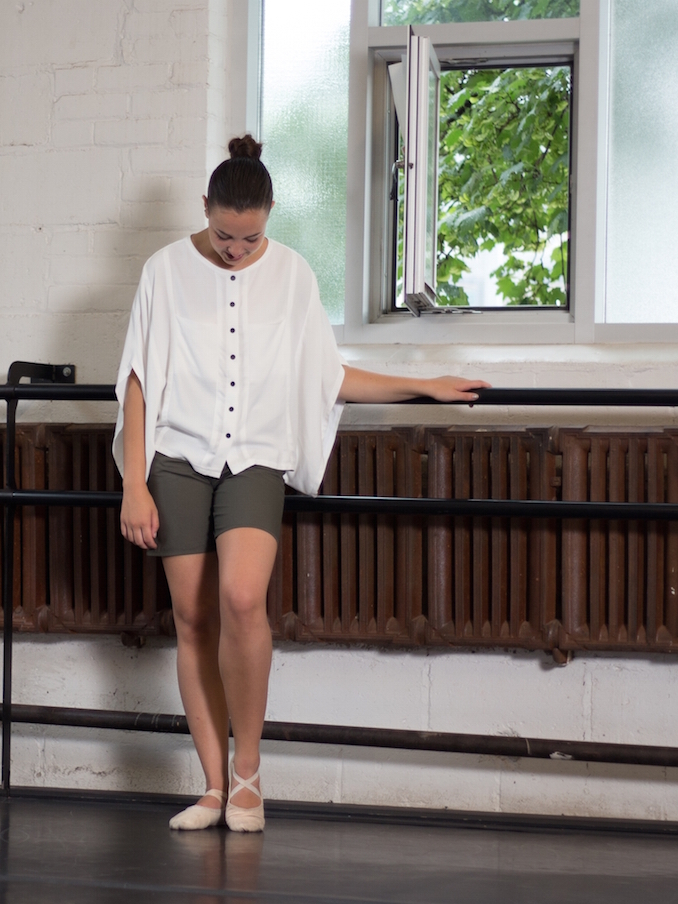 Who would you love to see in your designs?
I would love for Sophie Trudeau to wear something Sara Duke. The trip she took to Washington and all of her fabulous Canadian clothing came at exactly the moment that I started to think about Spring Seventeen and has heavily influenced the direction I am taking the new collection. It's called Home + Away.
You've started to working in style bloggers, and getting some pieces into their hands to see what they would do with your designs. What's that been like so far?
I am decidedly uncool. I don't really shop for clothes as I have no real idea of what looks good together and mostly just wear my own samples. I never wear jewelry because I don't really know how and have recently given up on makeup because, despite hours on YouTube, I think I'm doing it wrong. My skill set is not exactly fashion, but more so clothing, the designing and construction of good clothes, if that makes sense. 

So the process started when I met with Karen from Storia PR- she is definitely cool. Karen has introduced me to a world of people who love the fashion part of clothing and it's been so exciting to all of these incredibly beautiful women do creative things with the collection- Really very inspiring. The process has been a pleasure.
If you could describe your style in three words?
Queen West, laid back and little bit of sass…
You can find Sara Duke's collation in boutiques including Coal Miners Daughter and online at www.sarasaraduke.com