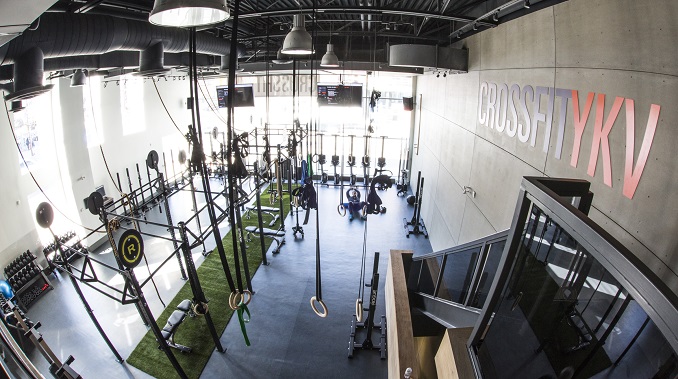 CrossFit has come a long way since its beginning in 2000. At one point is seemed only for the young and extremely fit. I remember people telling me that they had to train before starting CrossFit, which seemed counterintuitive but necessary at the same time just to keep up with the intensity. Now, more and more people are reaping the benefits of this sport and CrossFit boxes are popping up on every street corner. They look and feel the same; like raw warehouse spaces.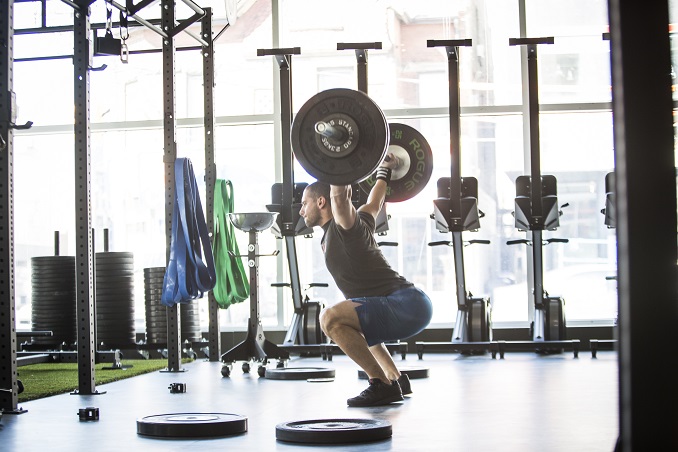 Except for CrossFit YKV. When I asked Co-Founders, Dr. Sheldon Levy and Blair Lyon, why they created a boutique style gym they responded, "For the very reason that it just doesn't otherwise exist." And they're right, CrossFit YKV is a unique contrast to that gritty feel. Located at 175 Avenue Road, Levy and Lyon wanted to offer an upscale service in an upscale locale to an urban clientele that expects more.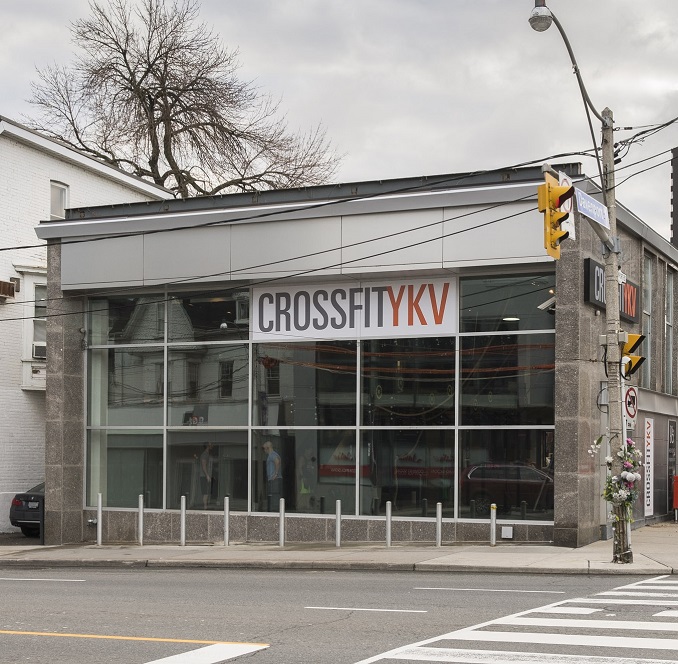 Upon entering the facility from Davenport, you are greeted with a stone tile, oak wall reception area that is luxurious and sleek. Members can also shop the in-gym retail space which will soon house Reebok clothing, Rogue gear, Biosteel products, JAKTRX supplements, nutritional offerings from '5 elements' and more. The main CrossFit area has floor to ceiling windows along Avenue Road offering an abundance of natural light. A custom-made 34' Rig and rings and ropes hanging from the 25' open ceiling complete the main floor. A great bonus is the upstairs Cardio Suite with treadmills, rowers, assault bikes, a GHD and functional trainer – so you can cross-train without an additional gym membership. The Personal Training and CrossFit Strongman workout area are downstairs as well as the men's and women's locker rooms with glass showers, porcelain tiles, Caesarstone countertop vanities, and complimentary towel service. There are also three treatment rooms where CrossFit YKV has partnered with Primal Function Health and Rehab. Chiropractor Shayne Fryia runs the practice and will be offering chiropractic treatment, massage therapy and physiotherapy to begin with. In addition, some of CrossFit YKV's coaches are also Nutritionist's, FST and MAT instructors and will be offering these services as well.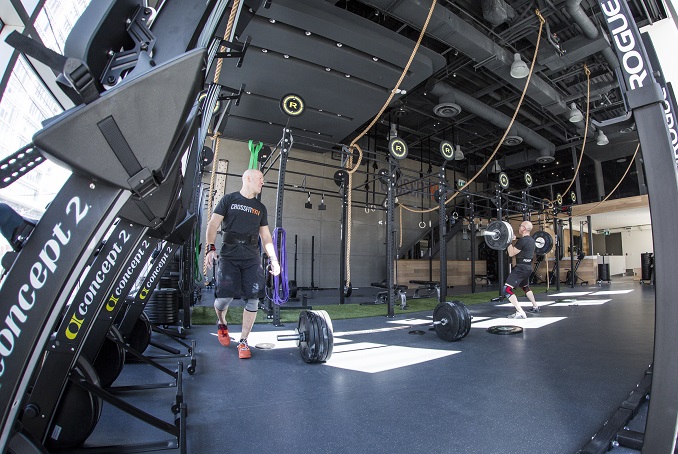 I visited CrossFit YKV just days after their grand opening on April 1 to try out a few classes with Lyon, who is also the Head Coach. With over 20 years in the fitness industry, Lyon was also a Powerlifter and had a career as an amateur boxer. My first day was a Foundations class; even though I've done CrossFit many times before, it was still nice to have a refresher. Lyon was very patient (especially with my endless questions) and I really liked how he tailored the class for each participant. I was lucky enough to have a private Powerlifting class with him and learned so much about technique for the deadlift, squat and bench press. For each move, Lyon established which muscles were not firing in my form and gave me a program to strengthen them. It really felt much more personal than simply joining a class and smashing out as many rounds as possible.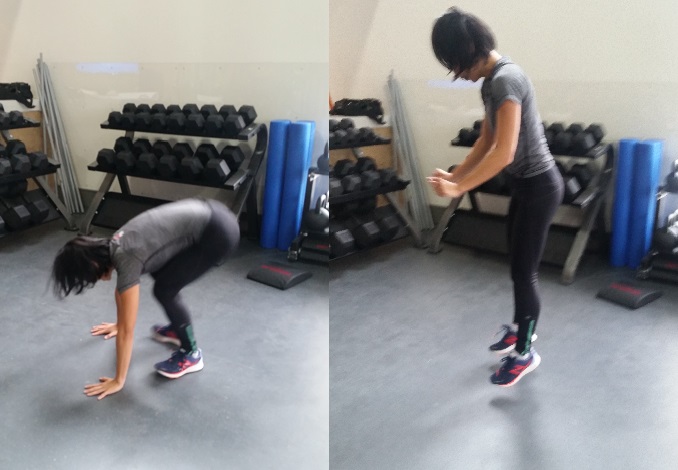 And that's what CrossFit YKV is all about. Scaling the workouts by knowing their clientele; by having trainers that are able to quickly recognize who it is that needs extra assistance and guidance; and by keeping the classes to a reasonable size (16 max) in a space that allows good visual contact with all participants. They even make goal tracking easier by using WODify, a software designed specifically for CrossFit facilities. WODify allows you to enter, save and track your results – lifting and metabolic conditioning alike. Clients sign in upon arrival either on one of the iPad's in the reception area or on your mobile device, your profile automatically goes up on the left hand side 80" screen in the main CrossFit area, while the WOD (work out of the day) is displayed on the right screen. And Levy says, "It makes the messy chalk board a thing of the past!"
[rspad300x250]
Whether you're looking for a new CrossFit gym or wanting to try it for the first time, I highly recommend CrossFity YKV. For newcomers, here's a few words from Levy:
"Tip #1 – do not be intimated! We are a welcoming community and take great joy in watching those around us progress and thrive. Come with an open attitude, let go of any preconceived notions that you are going to do anything dangerous. Listen to the instructor, ask questions and give it everything you have. You can expect a tremendous workout that will, over time and with practice, become a great sense of reward and accomplishment for you!"
Check out http://crossfitykv.com/ for their schedule and more information.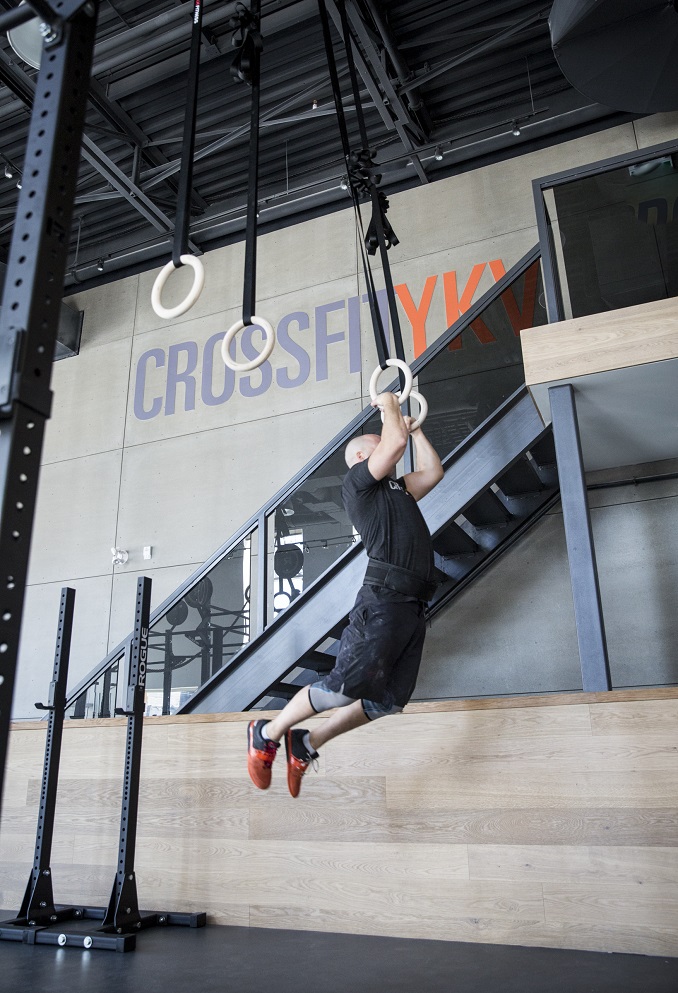 [rspad300x250]