Where do you start? It's easy to say that this is an exhibition for anyone who has a tattoo.  That's a given. But it's much more than the art of those who tattoo and those who have been tattooed. Much more, as you will see at the ROM's Tattoo Exhibition.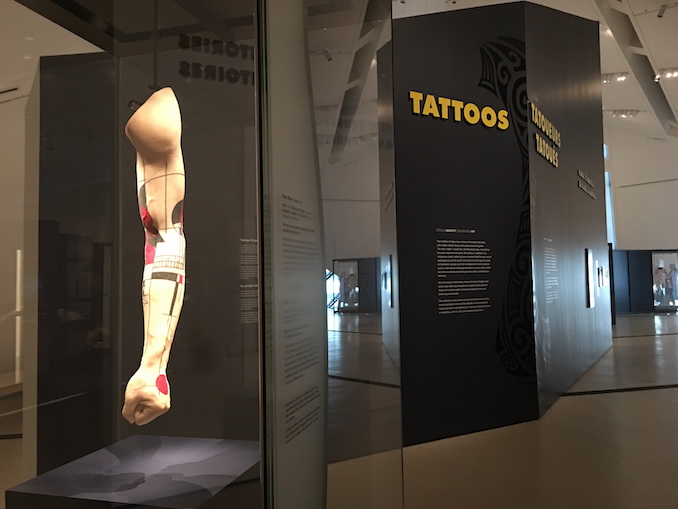 The Royal Ontario Museum's newest exhibition TATTOO: Ritual. Identity. Obsession. Art. opens April 2 to September 5, 2016. It's an incredible collection of over 200 objects dedicated to this historical and cultural significance, as well as the art of tattooing. It's gives insight into about 5000 years of inking bodies from different cultures and is more than skin deep and traces across continents over time. The word "tattoo" originated from the Polynesian word tatau as recorded by European explorers during the 18th centruy.
In this exhibition, take a fascinating look at traditional Japanese Irezumi done by hand-pounding that is described and very painful yet it's traditional to the culture that are recognizable for the details and larger works that cover entire limbs or body. Images often used like cranes, frogs, dragons, tigers are symbolic and men would endure the excruciating pain to prove their status and manhood. By the way, you'll want to keep an eye on the ROM this coming May/June as there will be live demonstrations on this technique.
While often amongst my friends, we discuss tattoo options as a form of art and expression. We choose images and words that are personal and meaningful. But when I previewed this exhibition, I didn't realized that there were many darker sides to inking bodies. It was gut-wrenching to learn how thousands of Armenian women escaped genocide (1920s) and fled to Syria only to be forced into prostitution where they were tattooed on their faces for identification.
Another intriguing look came from Ainu people of Hokkaido, Japan where only women wore tattoos and were tattooists. The Ainu believed that tattoos were spiritual and served to fend off disease. Women who were married had their mouths tattooed to appear as though they had permanent "smiles" and the process did not sound so delicate.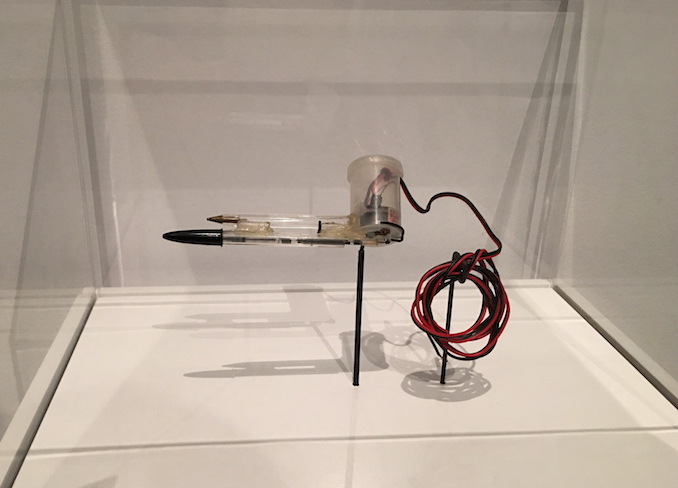 The exhibition features many great examples of work from historical and modern prints, and documentary videos. There are also 13 unusual, yet beautiful, silicone body parts on display that are inked by leading tattoo artists including Tin-Tin (France), Horiyoshi III (Japan), Filip Leu (Switzerland), Paul Booth (USA), Chime (Polynesia), and Yann Black (Montreal).
Several tools are also on display including an tattoo machine made in prison by inmates in France who used both electric and manual objects that were hand-made or collected.
A series of events are worth looking into during this provocative exhibition includes the screening of Tunniit: Retracing the lines of Inuit Tattoos that looks at the lost practice of tattooing amongst Inuit women in Northern Canada. Following the screening, filmmaker Alethea Arnaquq-Baril will discuss the challenges faced by the communities when it comes to traditional and modern world. You'll also want to check out the special ROM FNL party. Full events can be found here at rom.on.ca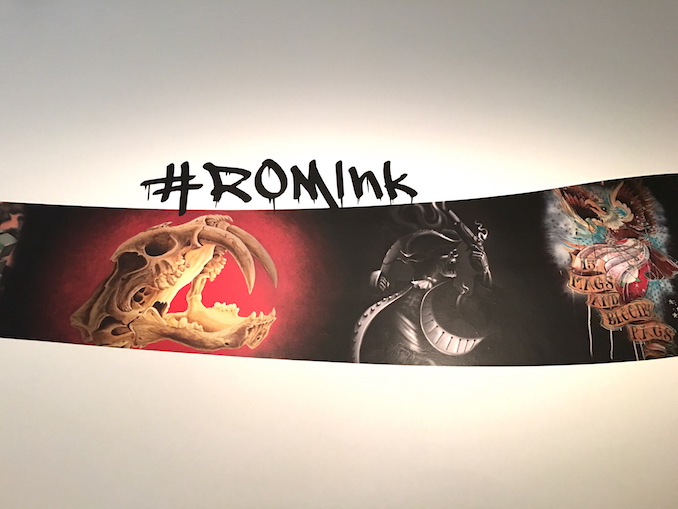 The exhibit is grouped into themes and looks into the traditions from around the world including Samoa (the only part of Polynesia where tattooing has continued without interruption), New Zealand, Phillipines, Japan, Europe, Russia, France, China, US, Canada and more.
It's an exhibit rich in culture and now I've started thinking about my next ink.