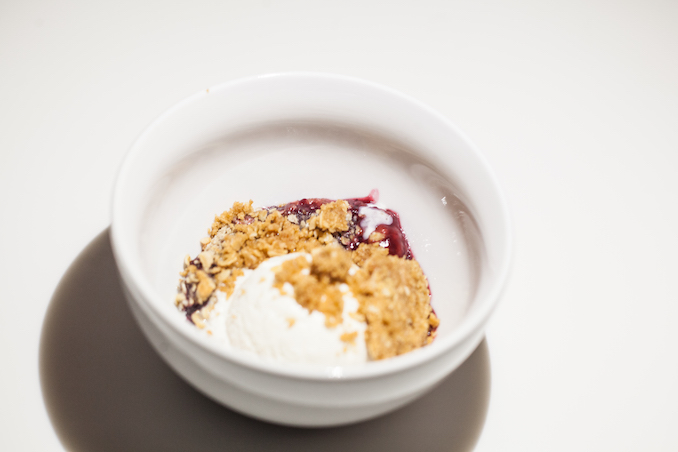 Born in Toronto, raised in St. Louis Missouri, now back in Toronto, Chef Aidan Galligan is bringing that smoky BBQ love to our city with Uncle Smoke Barbecue. With experience from top international restaurants like London's The Ivy and Le Caprice and New York's Boulud Sud, Galligan is combining his upbringing in BBQ heaven with his classical training to create a competitive taste for Toronto's BBQ scene.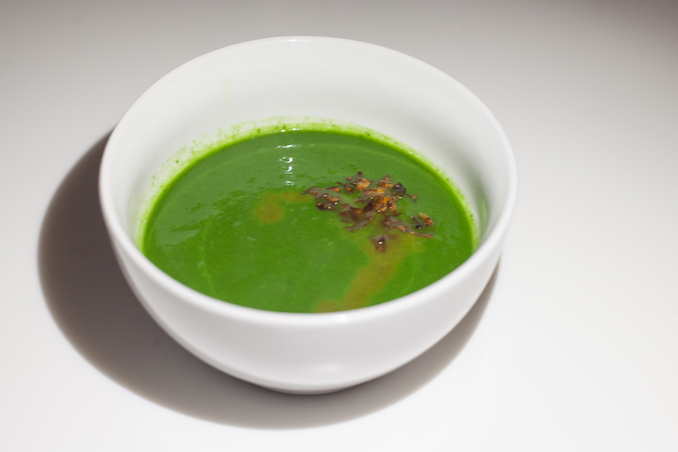 Uncle Smoke's prepared/packaged foods and event catering services are currently only available through UberEats and through private bookings. One can also try their Viking Feast Tasting Menu, which is going to take place again in March, at Odin Café + Bar in Toronto. Uncle Smoke partnered with the King East Nordic-Canadian café and bar to pay homage to Norwegian food, with a smoky spin of course. The $40 menu featured mains of smoked wild boar, beer braised poultry and smoked cod. Alongside these dishes, rustic green soup, torn ancient rye loaves, honey roasted root vegetables and traditional mushroom dumplings.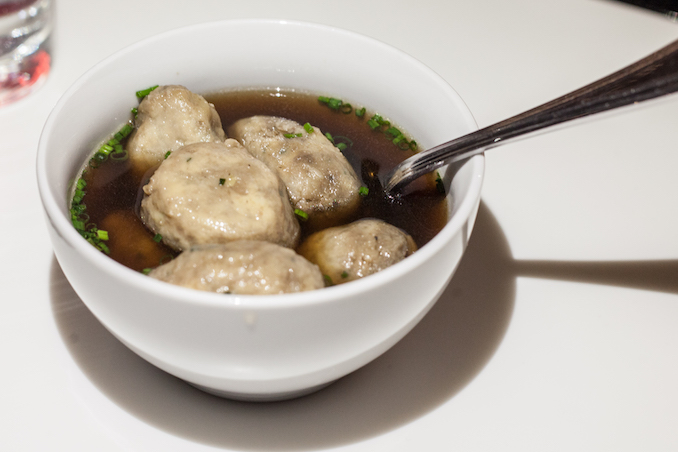 The meal started with hors d'oeuvres of Barley Flatbread with skyr and black mustard as well as some Buckwheat pancakes with cod, whey and sumac. The appetizers were an introduction to the earthy flavours we were to experience.
The following dish was the soup. A thick soup with dulse (a red alga), leeks and greens. Alongside the soup, a basket of dense rye bread and a house made butter.
The dumplings came next. A wonton soup-esque mushroom broth with green onions moistened the delicious dumplings. One of my favourite parts of the meal.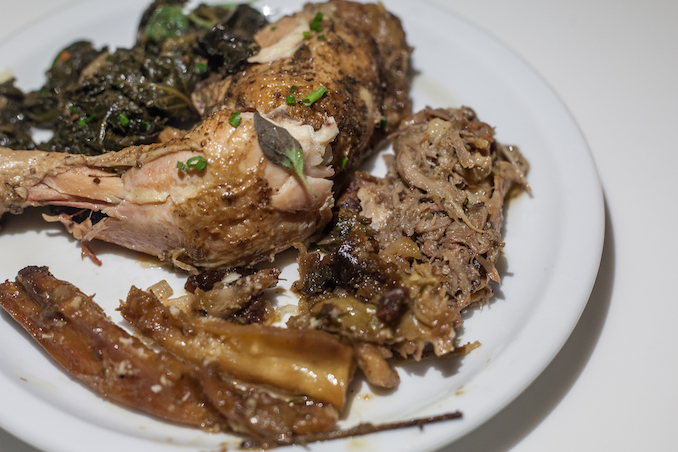 The meal's mains were served together. Boar with Smoke Juniper, Chicken Kissmeyer, root vegetables with brussels sprouts and sauerkraut and kale brought Uncle Smoke's specialty into full view. The meats had great flavours while tender and juicy. The kale was meaty and spiced to perfection.
The final dish was the plum and berry cobbler served with vanilla ice cream. This was delicious. The fruits were sweetened by the ice cream which cut their tanginess. The grains helped cut the sweetness and provided an extra crunch.
Uncle Smoke plans to have their own building in the future but for now, come down and try the Viking Feast at Odin in March.
For more information, visit the Uncle Smoke website – http://unclesmoke.com
Grab tickets to the next Viking Feast here.