Uber teamed up with Toronto mental health charity Jack.org to raise awareness around the topic and end stigma.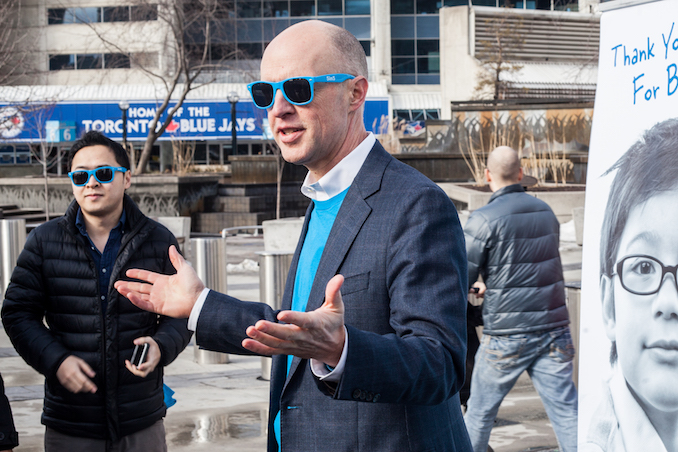 Jack.org is a national charity that is made up of thousands of student leaders whose goal it is to change the preconceived notion of what mental health is. This often negative paradigm on mental health can make it very difficult for those that are suffering to come forward and get the help that they need. The Toronto mental health organization was founded in 2010 after Jack Windeler, a first-year student at Queen's University, was lost to suicide. His father, Eric Windeler, Founder & Executive Director of Jack.org, met us in downtown Toronto on Saturday to watch the first Uber cars take fares.
Throughout the ride, Uber drivers engaged with their passengers to discuss mental health. The rides were videotaped and the videos will be used by Jack.org and Uber to further discuss the topic online. $1 from every ride in Toronto was also donated to Jack.org.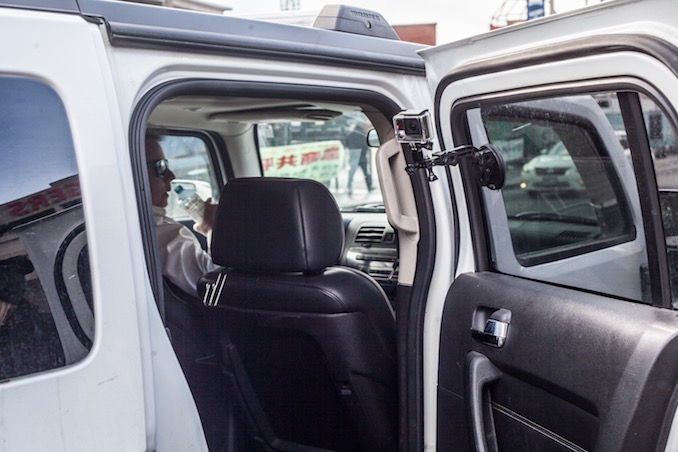 Jack.org specializes in starting these types of conversations with the public all across the country. Jack Talks is a program that trains youth to become public speakers who then volunteer at schools and local events in their communities. Jack Ride is an event that invites cyclists of all backgrounds and experience levels to a cycle for mental health that features four different ride distances to choose from: Jack 25 (25 km), Jack 50 (50 km), Jack 100 (100 km), and Big Jack (125 km). The latest event will take place at the end of May.
The 7th Annual Jack Ride will be held on May 28th, 2016 at Caledon Ski Club in Caledon, Ontario.

Caledon Ski Club
17431 Mississauga Road – West Lodge (not the Main Lodge)
Caledon, Ontario L7K 0E9
Amazing scenic routes
In the heart of some of Ontario's best riding
Jack 100 and Big Jack routes pass the badlands
The Jack Summit is the year's biggest event. The talk sees 200+ students from coast to coast come together to discuss mental health and issues that effect their communities. The talks host representatives from all of Canada's provinces and territories. This year, the 3-day conference takes place at the MaRS Discovery Centre in downtown Toronto from March 4th-6th.
***
I chatted with founder Eric Windeler and his wife Sandra Hanington at the event about the organization and the loss of their son.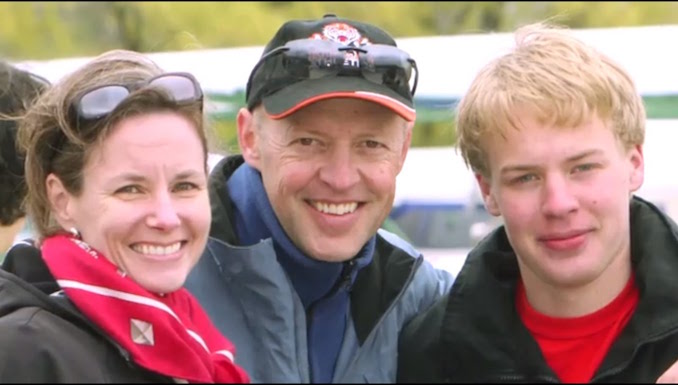 What are some of the biggest threats to mental health acceptance in Canada?
Stigma is the biggest threat to mental health in Canada. It prevents people from recognizing issues and getting help for themselves and others. The result is that 3 out of 4 young people who need help don't reach out for it. This is why mental health education is so important.
While the media certainly plays a role in perpetuating this stigma, more recently we have seen media campaigns like Bell's Let's Talk day which works to eliminate it.
How do you meet or organize the national groups of students who are involved with the programs that Jack.org runs?
Students get involved with our organization in three different ways. They start Jack Chapters on their campuses and we provide them with mentorship and funding to carry out independent initiatives in their communities. We train youth speakers to share stories and educate student audiences about mental health. And every year, we bring 200 student leaders to Toronto to learn, connect with each other and innovate.
How has the community and the student involvement surprised you since you began?
I never cease to be amazed by the creativity of the students in our network. They always find outside-the-box ways to get this conversation started.
What are the biggest challenges in spreading awareness?
We're trying to reach everybody. There's a large percentage of people who already understand the importance of mental health because they have dealt with an issue in themselves or a friend at some point in the past. But everyone has mental health and we want everyone to take a proactive approach to good mental wellbeing. Reaching these people is hard. So we use innovative stunts like our partnership with Uber to connect with this broader audience.
How much of your time is now devoted to this? How has your life changed?
Since losing my eldest son Jack to suicide, this has been my full-time job. Our organization has grown a lot since the early days and we now have a staff of ten here in Toronto. I'm in the office every day working with our staff to empower young people across Canada to eliminate stigma in their communities.
What advice can you give to parents in regards to the mental health of their children?
Talk to your kids and listen. Have open conversations with them about mental health and really listen to what they have to say. Make sure they know that they can talk to you about anything.
How can our readers get involved and help?
We're always looking for more students to get involved with our campus chapters or sign up to be speakers. We're also looking for more teachers and school administrators to host a Jack Talk at their school. To find out more, get involved or make a donation simply go to our website, Jack.org.