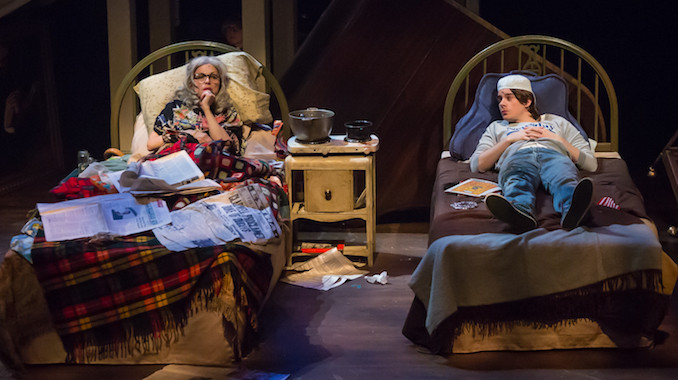 I have heard A LOT about Grey Gardens. Ten years after it premiered off and on Broadway, Doug Wright's musical inspired by Jackie Kennedy's reclusive aunt and cousin is making waves on both sides of the Atlantic. Not only has the show popped up in London and is hotly tipped for a full West End transfer, a charming production of the Tony Award-winning show has graced Toronto with its presence.
What juicy subject matter this musical deals with; a former beauty and cabaret star turned recluse and forced to live with the mother she hated while watching her little cousin marry the brother of a man she once was engaged to, who just so happens to be the president of the United States. It is hard to believe these were the real life events of Edith Bouvier Beal. As realization sets in it is clear that some of the greatest personal tragedies are those one inflicts on themselves.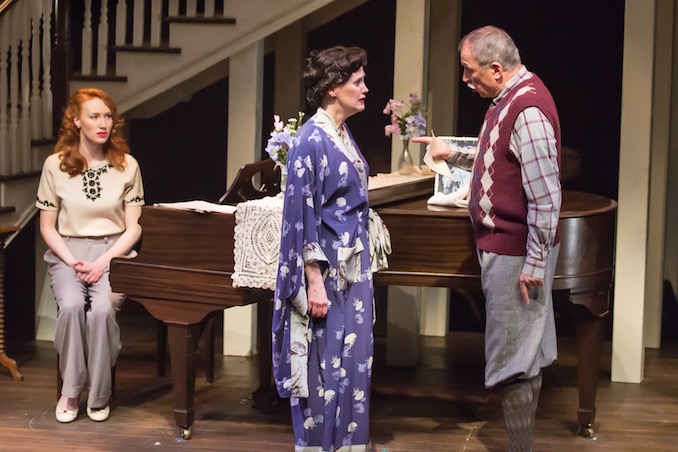 Very much a story of two halves, the first act sees the infallibly beautiful Kira Guloien play "little" Edie Beal, poised to marry well to a young Kennedy and desperate to escape her garish mother, played by Nicola Lipman. The light hearty gaiety of the majority of Act One, where song and dance numbers happen round a piano in the hall, is expertly juxtaposed in Act Two when we are presented with a Miss Haversham-esque double act of decay and disarray.
Initially the casting of Edith's Mother, "Big Edie", as the youngest of the pair in the second Act irked me. I would have loved to have seen the beauty fade from Guloien's bright eyes as she took on her role in a later stage of her putrefying life, however the casting later grew on me. Obvious insinuations of how Edith became everything she hated about her own mother aside, it was clear that (all due respect to the fantastic Lipman) Guloien could never be made under enough to pull off the aged starlet, who has by all senses of the word completely let herself go.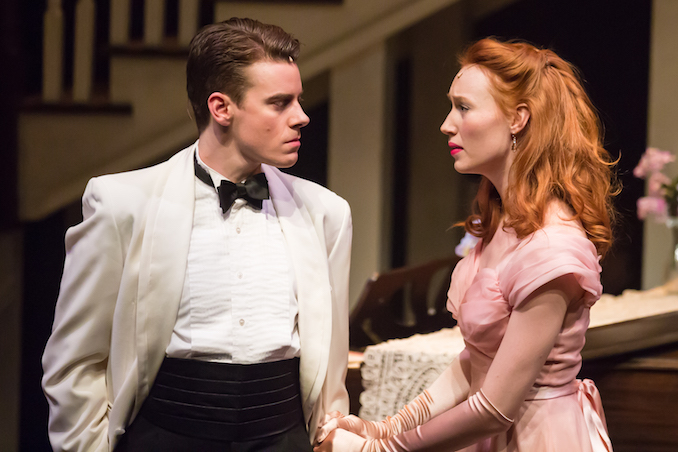 There were some strong and engaging directorial choices from Ann Hodges, Frankel and Korie's score was memorable in parts, but what really makes this production a success is the genuinely engaging subject matter from which the play is born. There is real scope for gut wrenching performances and in this production form Acting Up Stage, I really felt it was delivered.
I could quibble about how I would have liked more of a state of disarray and poor sanitation in Act Two, but ultimately I got the point and I got it with enough poignancy.
I have felt envious of my friends still living in London because of the quality of theatre they continue to enjoy which doesn't quite always manifest itself in a city less renowned for its theatre scene. I have to say though, having seen this production of Grey Gardens, the Southwark Playhouse version would have quite a lot to live up to.
Grey Gardens runs at the Berkeley Street Theatre until March 6th 2016. Tickets can be purchased online here.
Tickets on the Acting Up Stage website