Evan Alexander Smith grew up in Mississauga, Ontario and is a twin. They are the most fraternal twins that have ever twinned. As a young boy he was a navy cadet and he sat really really close to the TV. As he grew (freakishly tall) he didn't quite feel a connection to his gen-ed studies, so he found his way into a performing arts high school, where people didn't make fun of him for being so weird. Oh, and there was also the theatre. It was here that he'd started realizing his potential.
He trained as a fancy pants classical actor at George Brown Theatre School in Toronto and shortly thereafter landed the role of a lifetime as the titular character in the Toronto production of the Off-Broadway hit, "The Toxic Avenger." He still talks about it. All the time. I didn't get to see him in it because I didn't know him then but he told me he was really really good; It earned him a Dora Award nomination. They made a "making of" documentary about the process of mounting the show and for his involvement in the film he won a Gemini Award. The doc's called "Hot Toxic Love: The Making of the Toxic Avenger" and you should all watch it because he's adorable in it. Seriously, it's on Youtube.
Evan continued to see great success performing for two seasons at The Shaw Festival in Niagara-On-The-Lake before moving to New York City. Of course the first job he landed – mere months after moving to the city (freak) – was on Broadway in "Amazing Grace." He has since performed across the U.S. on national tours and in some of the county's best regional theatres, in both plays and musicals. Right now he's playing Chris Bean (the Director/Inspector) in the First National Tour of the Broadway smash hit "The Play That Goes Wrong." This was an absolute dream role for him, and it was thrilling to see him rewarded for all of his hard work.
Work is not everything, though, and I would be remiss if I didn't take the time to round Evan out fully. When he isn't performing he's either at the gym trying to be an amateur bodybuilder or he's hogging the TV playing video games online with friends he's never met in real life. He also loves walking through Central Park and eating all of the pizza.
I know I'm littering this article with hilarious jokes that you're all enjoying thoroughly, but I'd like to take a moment to explain to you all what an incredible human being this man is. Evan is the most kind, smart, funny and giving person I know. He works tirelessly and is always learning and bettering himself. He makes everyone around him feel valued and important and he deserves every bit of the success he's earned and then some. I'm so ridiculously proud of him and thankful for every day we get to spend together; he makes each of them special. And yes, he is also really really ridiculously good looking.
-Written by his wife…. who is his #1 fan."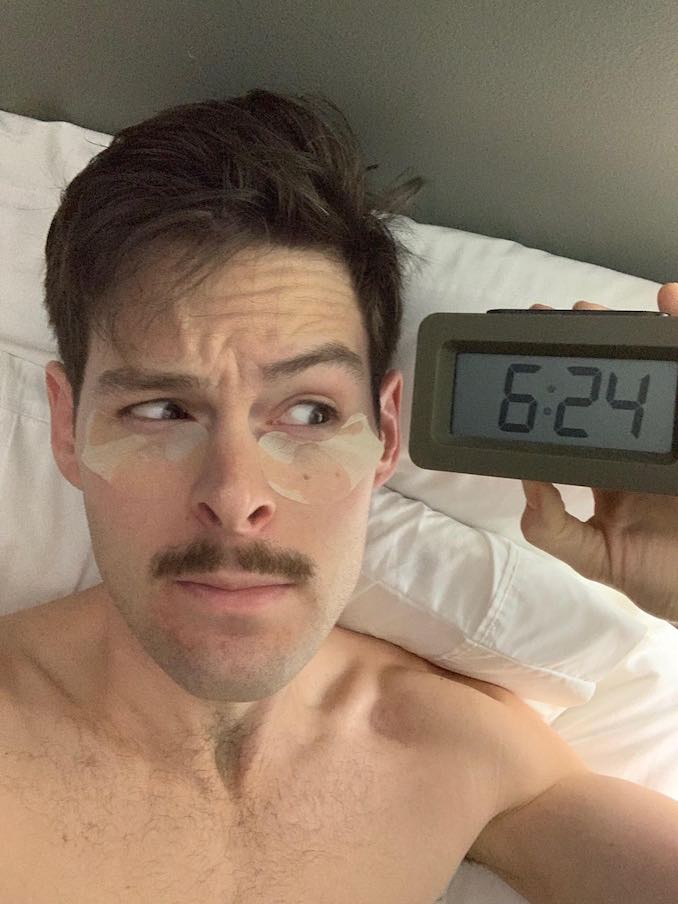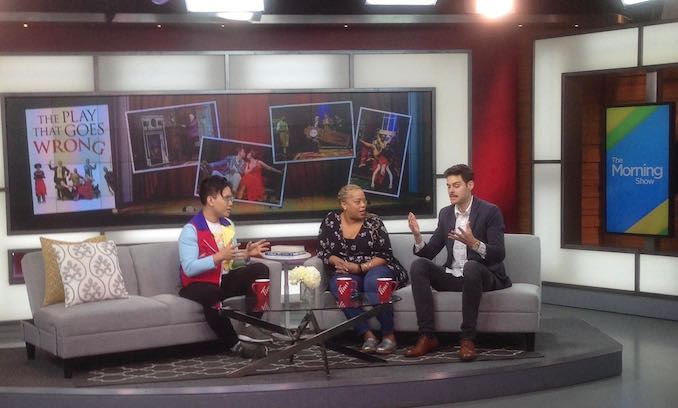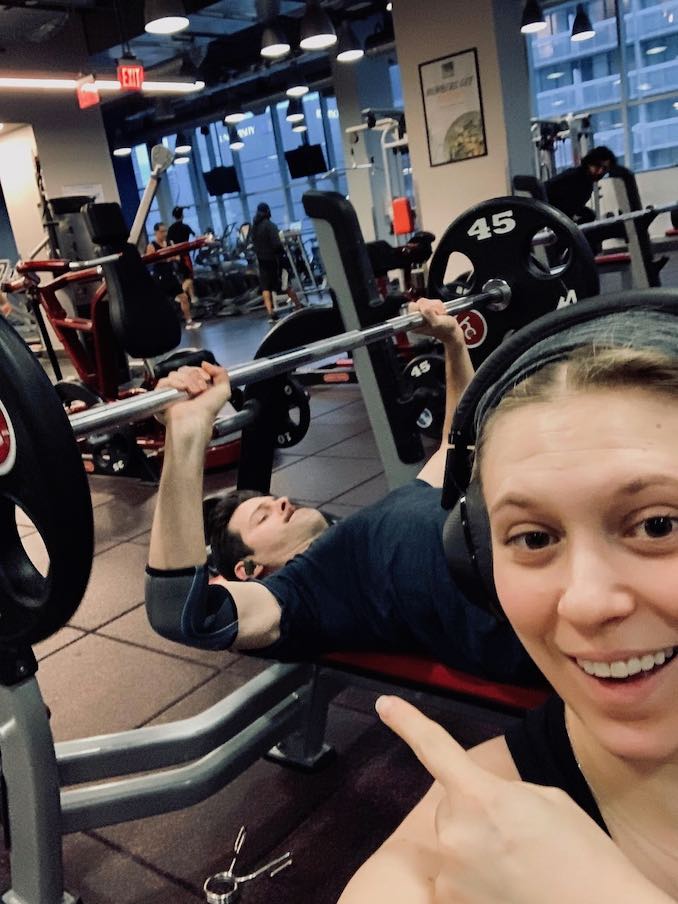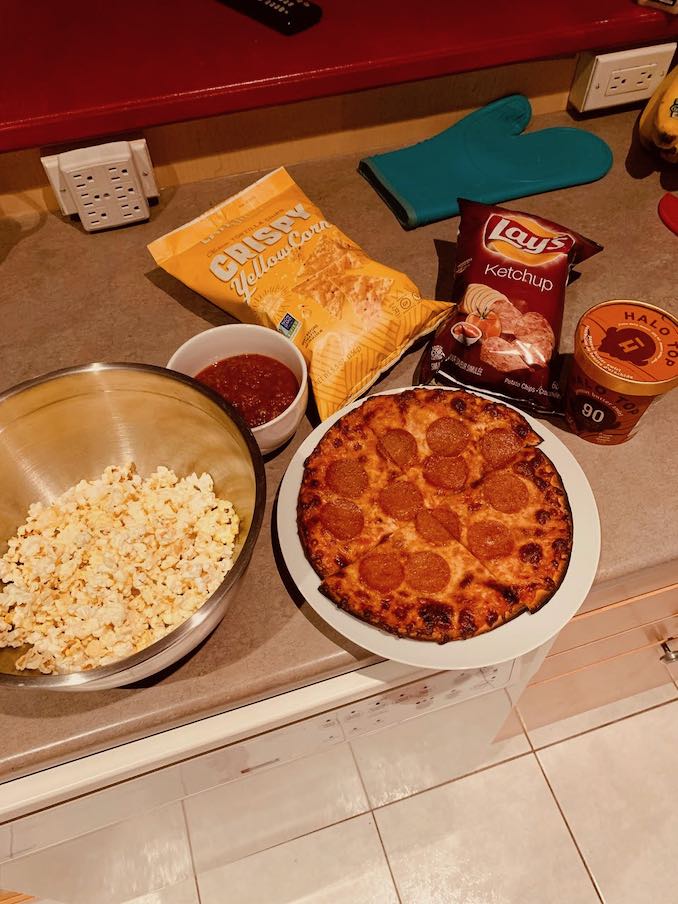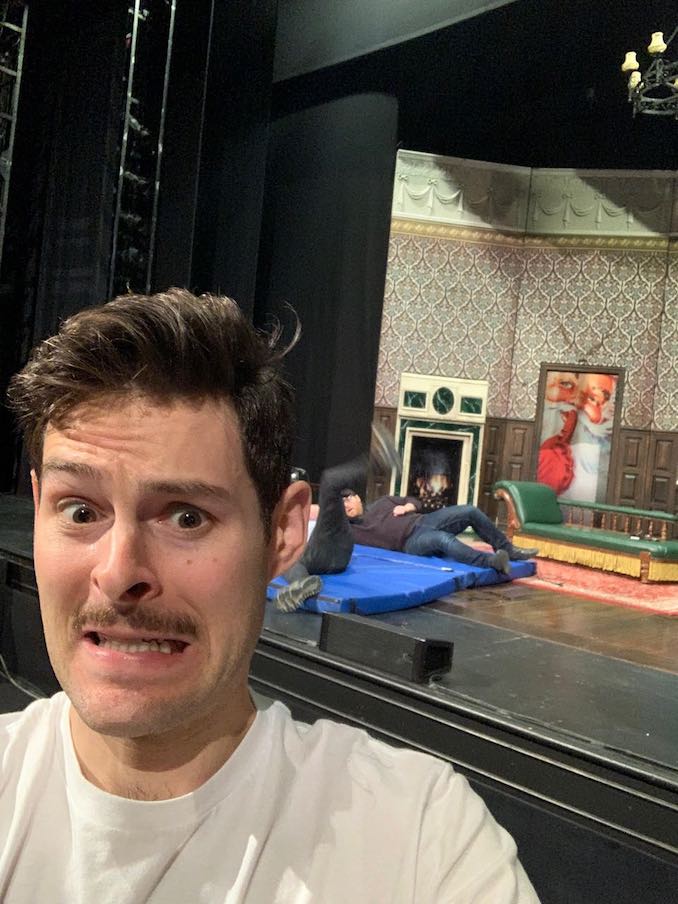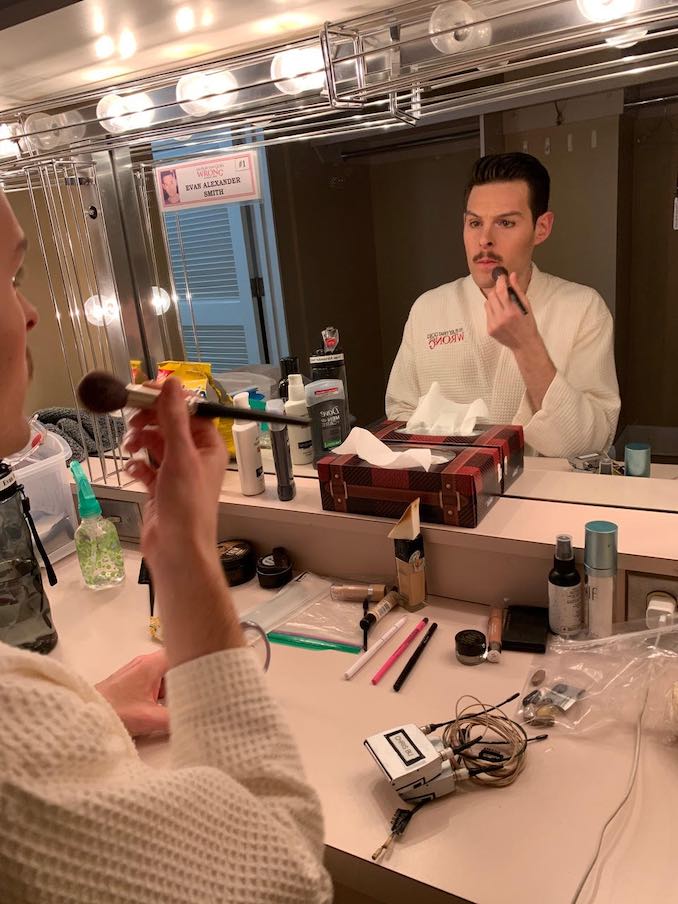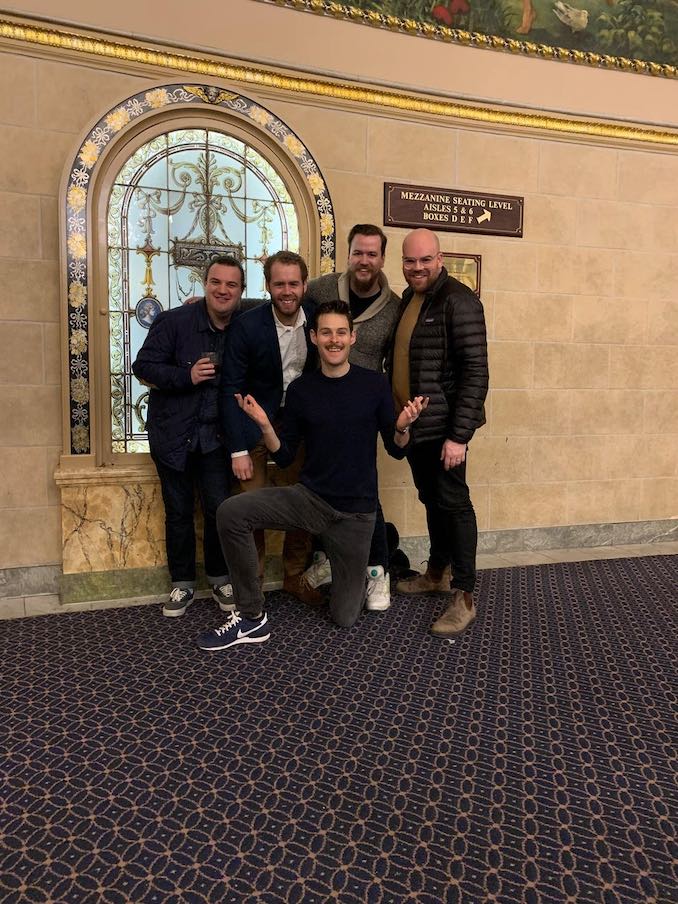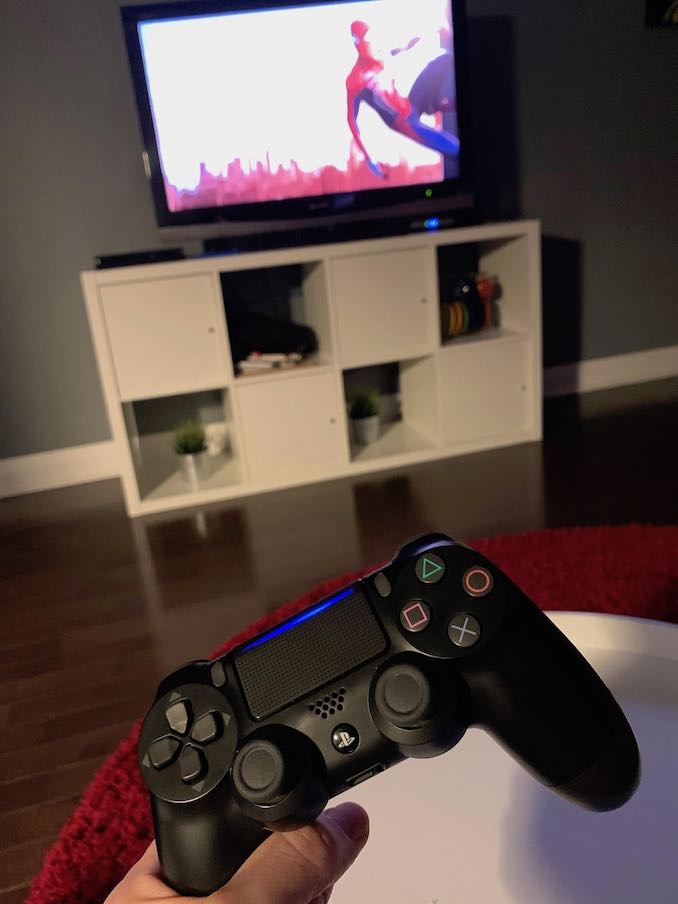 What 'hood are you in?
Right now I'm right downtown near our theatre, but I grew up in Mississauga and was a proud Leslieville-ian during college and my first year out of school.
What do you do?
I'm an actor.
What are you currently working on?
I'm currently on tour with the Broadway comedy "The Play That Goes Wrong."
Where can we find your work?
We're on stage at the Ed Mirvish theatre from now until February 10th, 2019! You can also follow me on Instagram.