Susur Lee's Luckee restaurant in downtown Toronto has created 3 special prix-fixe menus until February 21st, 2016 to celebrate Chinese New Year and the year of the monkey. The special 6 and 8 item menus stick to the asian fusion style that Lee has been known for.
The menu is priced from $88 – $168 with the option to have wine pairings for an extra $45 – $60. Here are the items that we got to try at a preview of the dishes. Not pictured is the Duo of Char Siu Short Rib & Pan Seared Wagyu Beef with wok fried vegetables and the Lobster Yi Mein with ginger & scallion lobster with egg noodles.
Visit the Luckee's website for more info – http://luckeerestaurant.com
***
Fresh Oyster Shooter
Strawberry Mignonette, Soya, Sake Dashi. Served here over dry ice.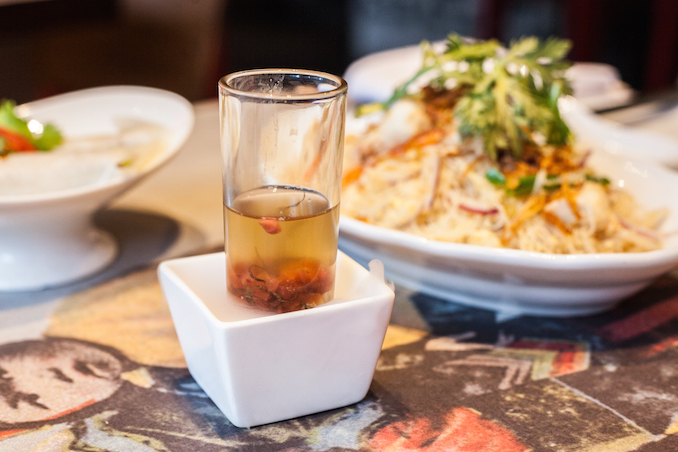 ***
Chinese New Year Basket
Luckee har gow with abalone
Siu mai with scallop, truffle & fat choi
Chicken dumpling with chives and cabbage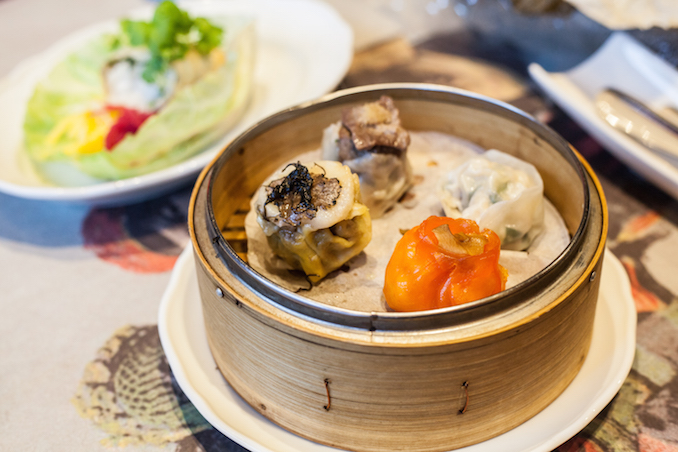 ***
Crispy Cod Spring Roll Wrap
thai basil, coriander, green mango, pickled red onion, truffle mayonnaise and lettuce cup.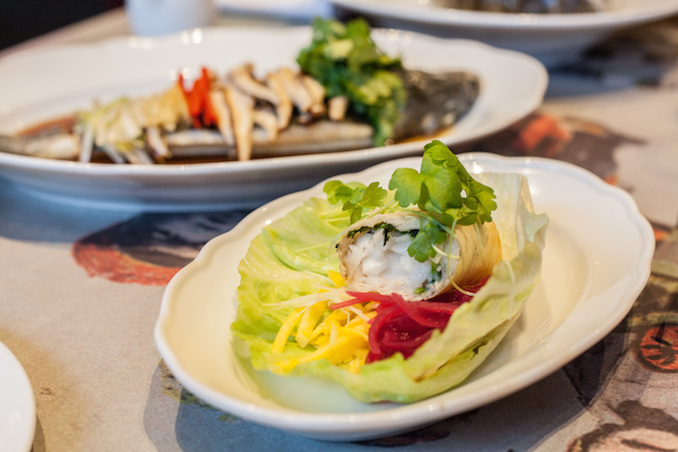 ***
Luckee Duck
Apple, watercress, chinese leek cranberry relish, sweet bean sauce and momo wrap.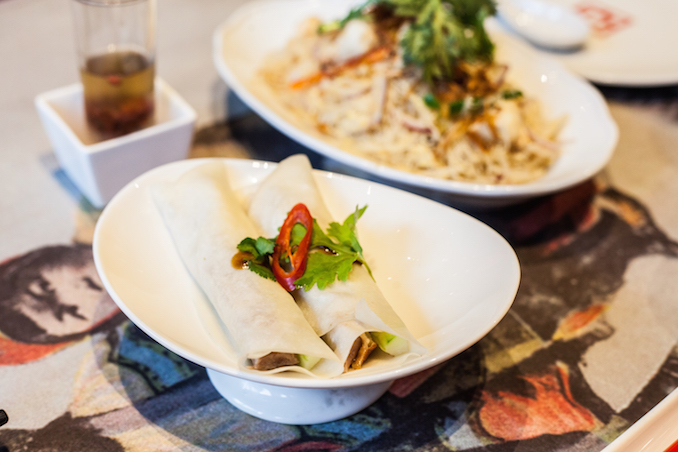 ***
Hong Kong Style Steamed Whole Sea Bass
with leeks, ginger, sweet soya juice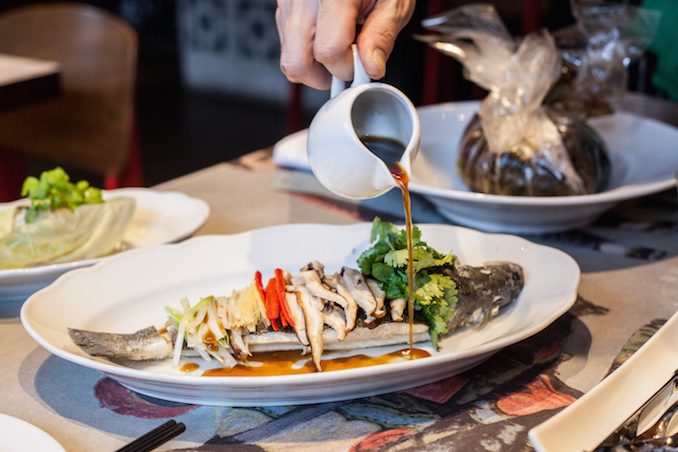 ***
Yunnan Fried Vermicelli with Crab Meat
Black pepper and egg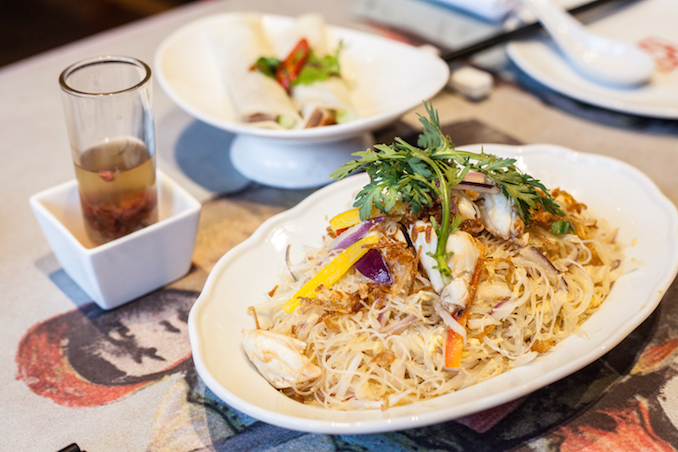 ***
Chinese New Year Dessert Platter
Raspberry sorbet,
Passion fruit and pineapple mango pudding
Chinese New Year cake spring roll
Thousand layer Cake & Rice Donut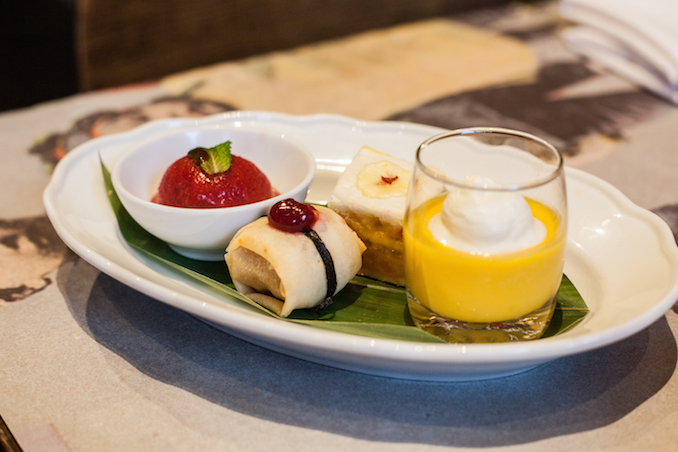 ***
Bonus Item
Fortune Chicken
Glutinous rice, shitake mushrooms, foie gras, conpoy, lap cheong, wrapped in lotus leaf.