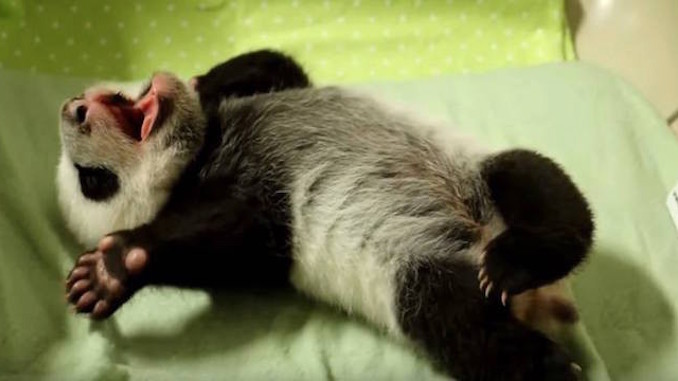 The Giant Panda Cubs at the Toronto Zoo are 8 weeks old and are starting to open their eyes. The zoo sent us this video of the sleepy eyed cubs stretching. It looks like me in the morning!
The zoo has also said that they are becoming more vocal each day as well. "what once was a quiet squeak to what can now be described as a stronger squawk" said the zoo.
At their last weigh in, both cubs were over 2,000 grams and they averaged 48 centimetres in length from the tip of their head to tip of the tail.
To follow the pandas, visit the Toronto Zoo Website.