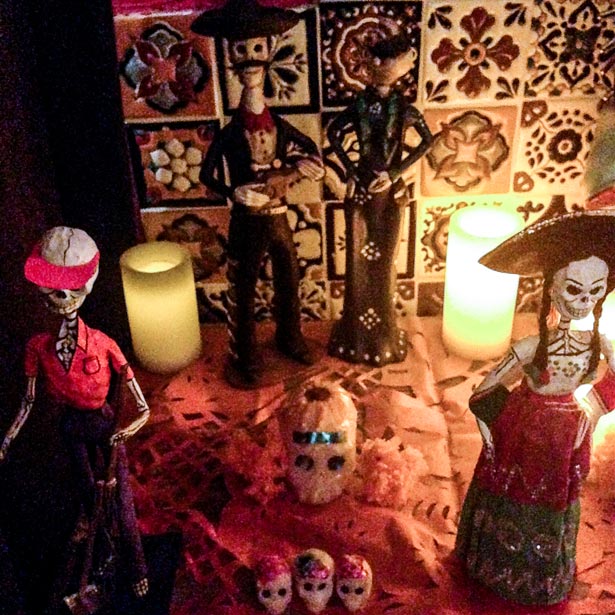 For some reason the fall always seems like an excellent time for Mexican food. Whilst the fiesta vibes are suited to the joy of summertime, the warming spices of the food go down a treat as the weather starts to get colder.
I headed down to Queen Street West to check out the new menu at Fonda Lola, a delightfully little Mexican eatery decked out in traditional patterns and textures to enhance ones cultural experience of dining.
Welcomed with a tequila (my kind of welcome!) we sat down at lovely wooden tables and were able to cast our eyes over our tasting menu for the evening.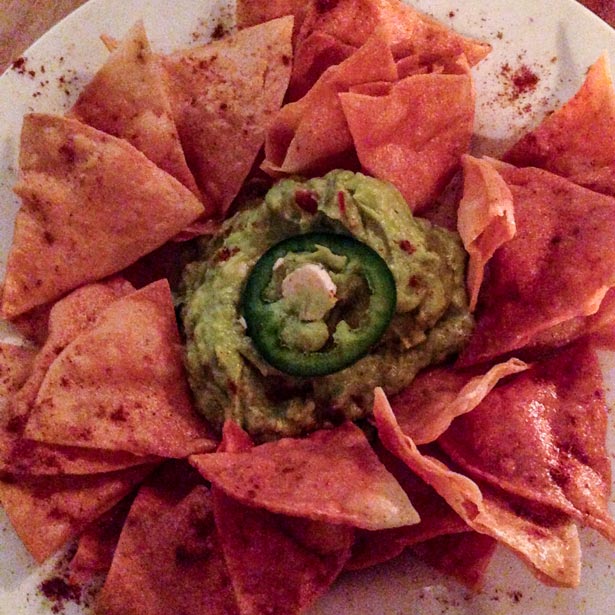 No sooner had we sank our tequila than we were presented with a colourful bowl of guacamole house made tortilla chips along with a Rose Kombucha Margarita , a cocktail made up of tequila, smoked and lime, lemon and orange juices. Cheers!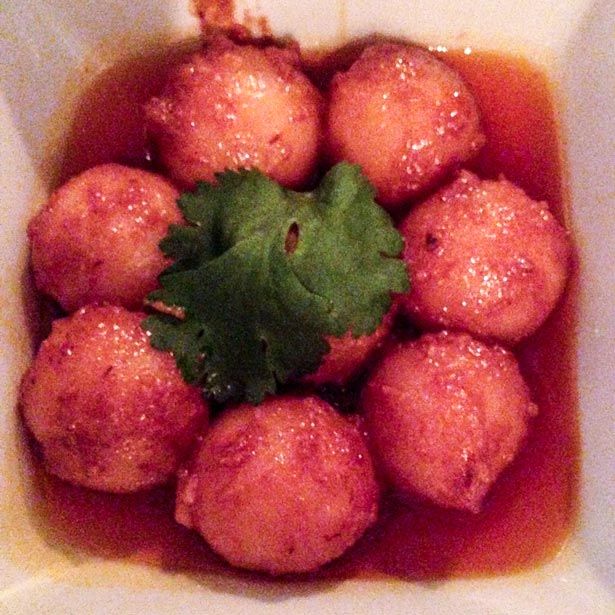 Next up we tried some glorious "Papas Al Chipotle," little potato balls in a chipotle sauce, which were tasty and whimsically round. These were shortly followed by a bowl of tortilla soup each, which may have been my favourite course of the evening! Accompanied with little bowls of avocado, chili and cheese for seasoning, the soup was the perfect winter warmer with plenty of spiced vegetables and a fun crunch coming from the shredded tortillas.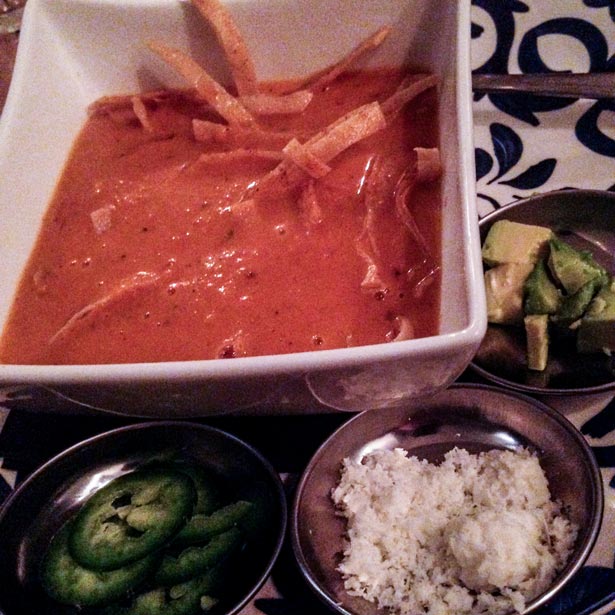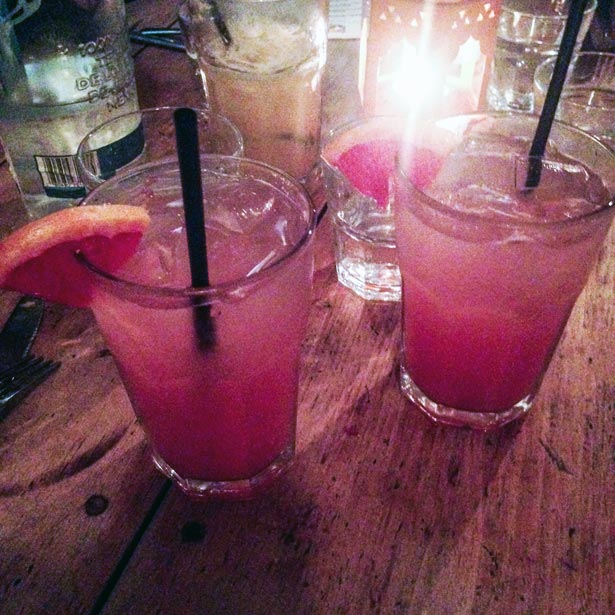 Another cocktail? Don't mind if we do! This time we had a Paloma which is made up of tequila, grapefruit juice, lime and a splash of soda.
Along came a few more dishes; Conchita Pibill (pulled pork with soft tortillas) and Camarones al Ajillo (shrimp with rice and salad). These were as tasty as expected; shrimp are always a firm favourite of mine and these were nice and juicy in their garlic sauce and the pork was similarly succulent, although hard to contain in my flour wrap.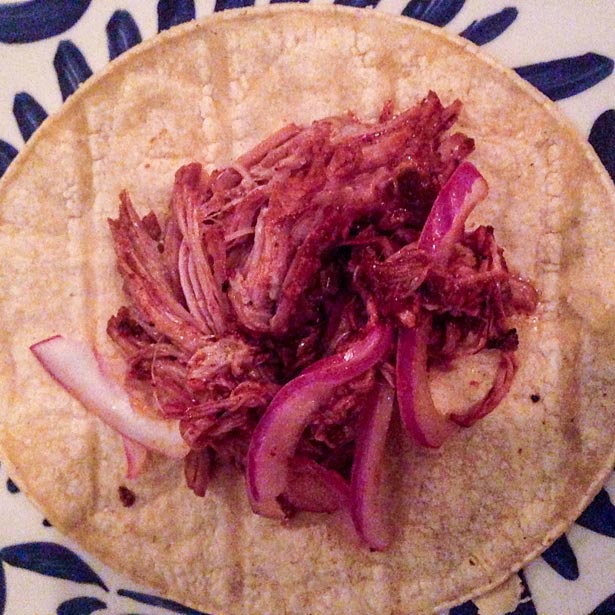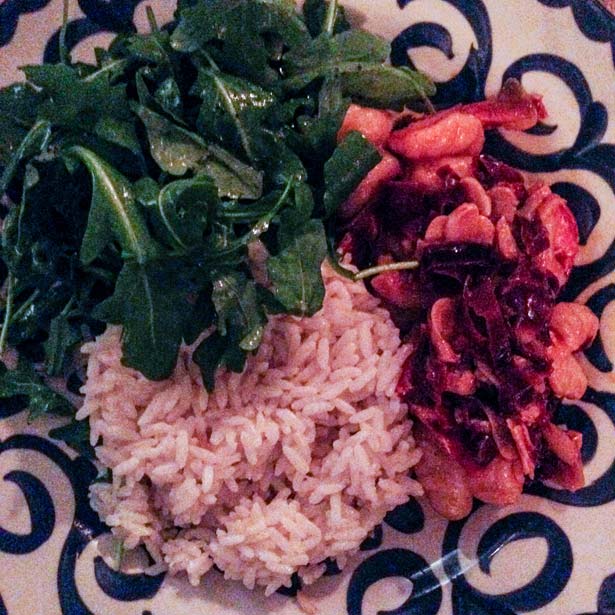 Next we tried what is presumably one of the restaurants vegetarian and vegan options; tacos filled with tofu in a sweet pepper sauce plus a garnish of crispy kale. I loved the kale, which gave the dish some added texture, but I found the sauce a touch too sweet.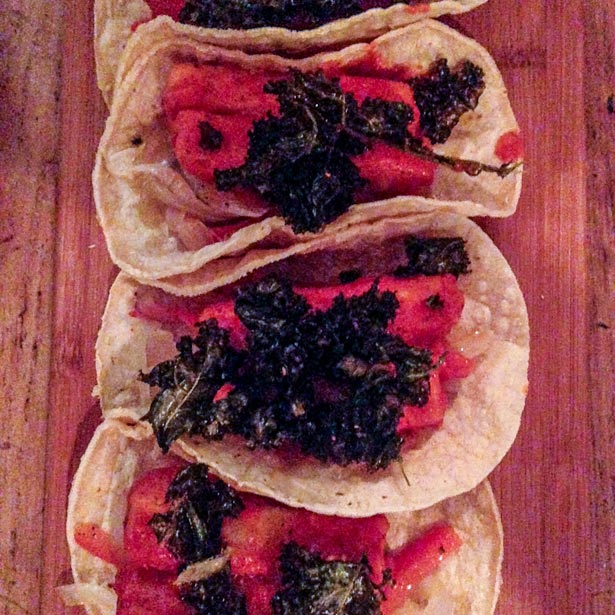 Next up was "Taco de Pulpo al Ajillo," octopus tacos with avocado and salsa. These were fun and novel; it is rare you find octopus on the menu in a Mexican restaurant (from my experience anyway) and I enjoyed the fusion of flavours.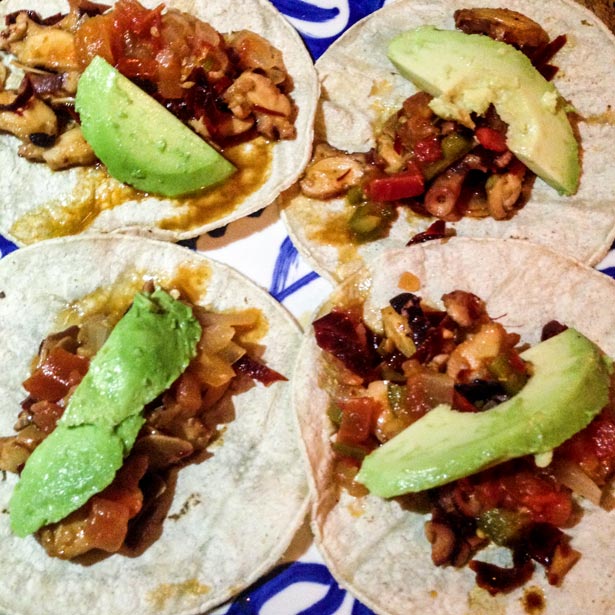 The desserts were truly fantastic, my favourite being the Tequila Lime Cheesecake served with a "margarita" compote (lime soaked strawberries?! Whatever it was, it was INCREDIBLE.)  Cheesecakes can often feel very heavy and are sometimes a touch too much for me at the end of a meal, but here it was light and citrusy. I was in love.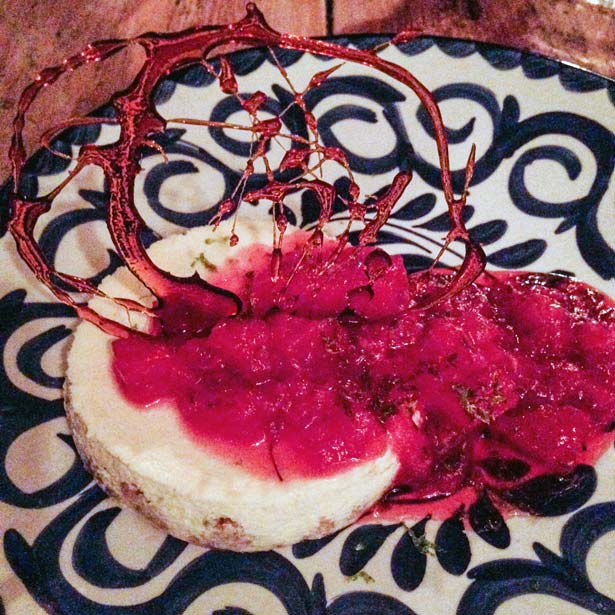 Others on my table were cooing over the churros, a classic Mexican dessert. I like a churro as much as the next and here I very much liked the cajeta foam accompaniment, but for me there was just more depth to the cheesecake.
Full? Yes, but what better way to end the evening with a lovely hot apple cider? Fonda Lola's version of the traditional drink is a particular delight as it is made up of fresh basil, mint puree, rum and citrus fruit juices. Yum!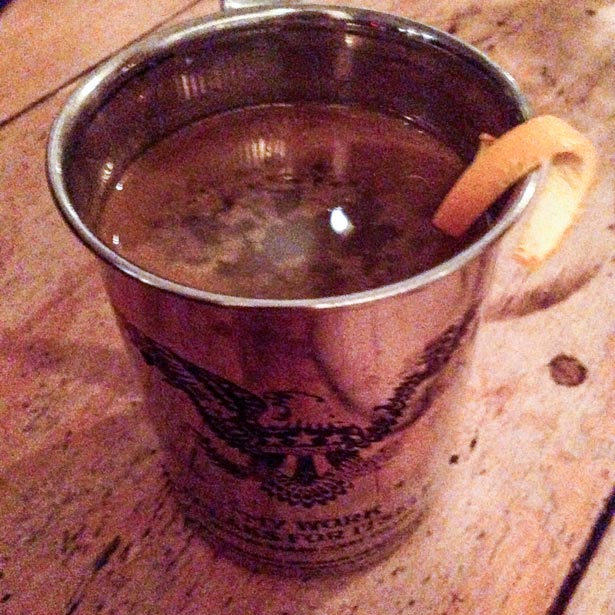 By the end of the evening I felt fully fiesta-ed and would totally recommend that you head on down to Fonda Lola to experience the food party yourself! Ariba!
Fonda Lola is at 942 Queen St West. Check out their website here.