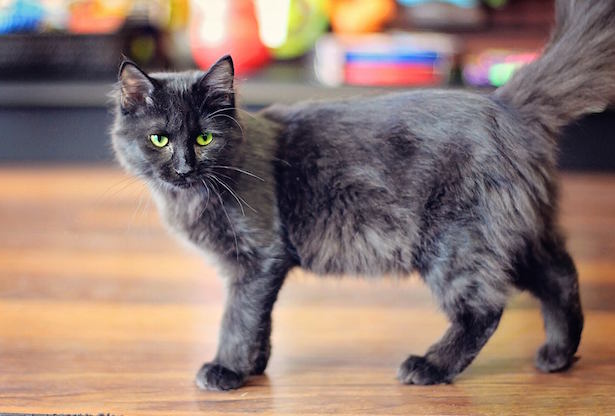 Meet Pippa! – DOB: April 2015
"Born in foster care with 5 siblings, her Mother Piper was rescued when she was abandoned outside NTCR, just days before giving birth. Pippa is a super friendly, highly affectionate, silly, spunky, fun-loving, confident, playful and adorable little ball of fun! She loves people, loves to be held and starts purring the moment she has human contact. Extremely social, super loveable, Pippa is an energetic, lively little sweetie who loves to play, chase, romp and explore! She is excellent with other cats and would need to be adopted as part of a pair, with one of her siblings or to join a family that already has a friendly cat she can befriend and bond with."
North Toronto Cat Rescue
North Toronto Cat Rescue is run by volunteers and is one of the only no-cage, no-kill animal shelters in Toronto. After visiting the nice ladies who run the day-to-day operations, we decided to help promote their newest rescues in the hopes that we can help find permanent homes for these cats.
If you are looking for a new pet, please consider one of the many cats available at NTCR.
For more information, visit their website.