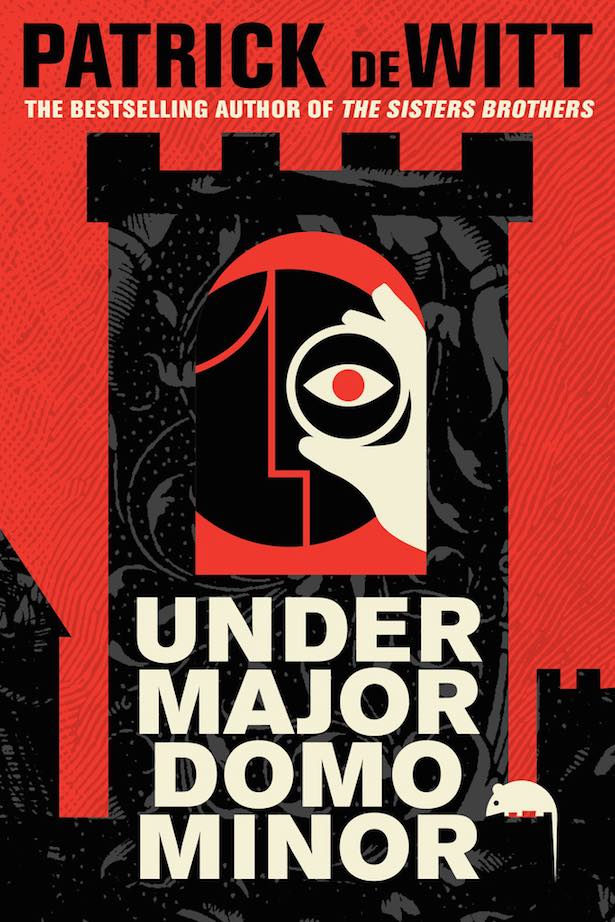 When my kind friends at Toronto's Anansi Press asked me this month if I would read Patrick DeWitt's new novel, Undermajordomo Minor, I was ecstatic. Anansi is well known for being among Canada's premiere publishing houses and it specialises in the discovery and development of new Canadian writers, which has come to include heavyweights such as Margret Atwood, Michael Ondaatje, Northrop Frye and Roch Carrier.
Undermajordomo Minor is Patrick deWitt's third novel, and his follow-up to The Sisters Brothers, 2011 winner of the Governor General's Literary Award, the 2011 Rogers Writers' Trust Fiction Prize, and the 2012 Stephen Leacock Medal, among other prestigious prizes, and also finalist for a great many others. The Sisters Brothers was a book so well-received that any follow-up, no matter how greatly anticipated, would have very large shoes to fill, indeed. Undermajordomo Minor succeeds brilliantly.
Undermajordomo Minor reads like as a novelized, less directly philosophical version of Candide, if it were filmed by Wes Anderson. At turns pastoral, intriguing, characterful, and ironic, deWitt uses his premise: Lucien Minor has been granted a new lease on life, and leaves his hometown to work as the assistant to the majordomo of the castle of the mad Baron Von Aux, to interrogate what it means to define a life.
It's hard to discuss this book without spoiling any of it humour. This is especially unfortunate because deWitt's style of black humour, based as it is on an understated European cynicism, has a very natural conversational tone, while at the same time being wholly appropriate to address the seriousness of the plot, and also its absurd twists and turns.
I suppose the best way to recommend this book is to talk about its style. Undermajordomo Minor is incredibly easy to read. There is not a single wasted word, and the plot moves briskly from event to event with prose that only accentuates the irony of the situations Lucien faces. Every chapter does exactly what it says it will do, while also allowing more than ample room for flexibility in tone and pacing, as appropriate. The characters grow and develop significantly over the course of the novel organically, and never on account of intrusive narratorial intervention, and the comedy is witty, wry, and welcome.
It is also a touching, well-paced, and mannered love story containing a 30-page long gag involving a salami.
Undermajordomo Minor is a masterpiece of wit. Anyone who likes reading books (and even, I imagine some who don't) will find something to love about it, provided they possess a sense of humour or a love for adventure. The book will be available from September 5th, and deWitt will be speaking on Sept. 27 at the Word on the Street festival, and also on October 18th at the Atrium, Toronto Reference Library.