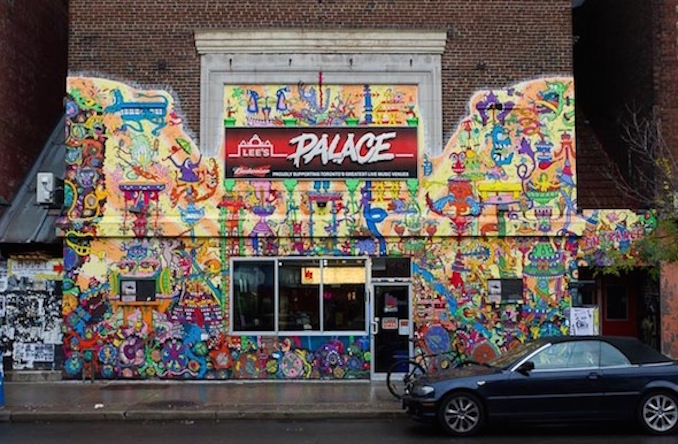 Steam Whistle Brewery is having the "indie outsider" January exhibit in their gallery space at 255 Bremner Blvd. in downtown Toronto. Alex Currie aka Runt, the artist behind Lee's Palace's mural on Bloor St. West, is curating a show of fellow outside artists. "Hanna Barberic" focuses on pop culture, film, music, urban life, and art at-large.
Currie has redone the front wall of Lee's Palace a few times since 1987 with the most recent restoration/recreation finished in 2010.
The Opening Night Party will take place on Wednesday January 9th 2013 from 7-11pm at Steam Whistle Brewing (255 Bremner Blvd).
Check out some of the work of fellow artists who will be participating.
David Irvine: http://www.gnarledbranch.com/
Mike Parsons: http://www.heyapathy-comics-art.com/
John Abrams: http://www.boltaxgallery.com/abrams/
Alex Currie aka Runt: http://cfajohnson.com/runtster.com/
Menno Krant: http://www.mennokrant.net/