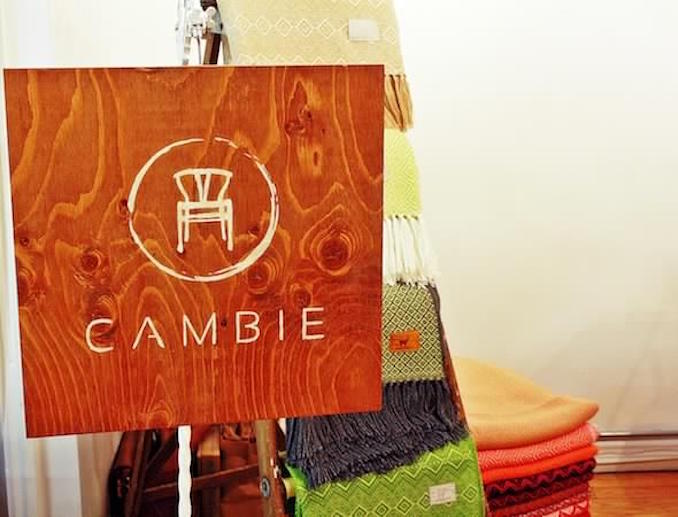 Cambie Design is a Toronto based business specializing in interior design and decoration. Owner Camille uses her passion for the art as well as her collection of discovered decorative pieces to bring your home or office to its unique final state. They believe that inspiration can be drawn from the natural shapes, textures and colour combinations that surround us and that interiors should consist of well-made, environmentally conscious and affordable materials. I got a chance to sit down with owner Camille to talk about the journey that brought her to Cambie Design.
When did you start the company?
Cambie was born just over a year ago. The idea had been very present for a couple of years prior but the official website launched in June of 2011. I was hired through 'a friend of a friend' to turn an abandoned house into a welcoming summer home and hostel in rural Newfoundland. I worked closely with the home owners in Toronto but was given the opportunity to move to Newfoundland and continue working with them for approximately three months. This was definitely the turning point in my design career. I spent the summer blogging about my experiences, sharing the different DIY projects I was working on, the furniture that I was sourcing and the never-ending inspiration I took from my breathtaking surroundings.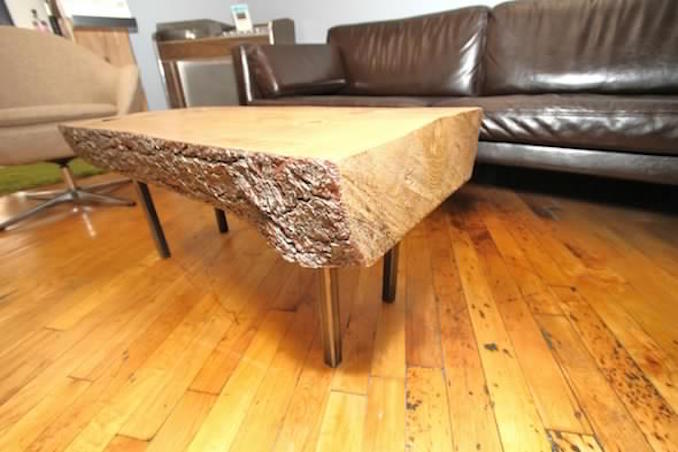 What types of places do you like designing for?
Cambie Design has designed both residential and commercial spaces and has styled events such as a NXNE festival day party to a Golf Town fashion show. I'd like to think of Cambie as being adaptable where it is not particularly the space that I am designing but WHO I am designing it for that makes a difference. I enjoy working with people who are open-minded and support creativity. It can be difficult to make decisions when you're decorating your home, specifically with some of the higher priced items because you don't want to make a purchase that you're going to grow tired of in five years. I think it is smart to invest in well-made, essential pieces with classic lines, such as your sofa or dining table. But then have fun with the décor, whether it is a bright textile from a recent travel, a poster from your favourite illustrator, or your great aunt's tea cup collection. I love the idea of having your home be gallery-like with selected pieces and a story to tell yet approachable and comfortable. I'm a sucker for anything vintage or salvaged and when I was Newfoundland, I found an old wooden sign from the Department of Forestry and Agriculture in a field. I cleaned it up, hung it over the fireplace mantel in the hostel and it looked amazing!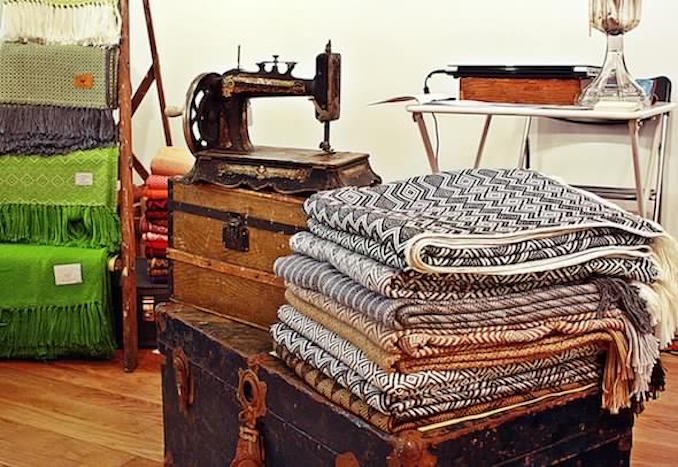 What other services do you have?
Cambie has a blog that I try to update on a regular weekly basis where I share DIY projects, updates and inspirations. An equally important component of Cambie Design is to not only offer design services to clients but also products for their home. Part of my experience in Newfoundland was sourcing vintage furniture including wooden trunks with postage stamps from Liverpool and teal blue school chairs that currently sit around my dining room table. I filled a cargo van full of furniture and drove it back to Toronto! It was amazing – I felt like I was a part of 'Canadian Pickers'. Earlier this year, I brought back really beautiful alpaca wool throws from Peru in many bright colours and fun patterns. I spent this past summer selling all of these pieces at a designer market and am currently in the process of setting up a shop on my website where you can purchase them directly. They've been such a hit and I'm incredibly excited!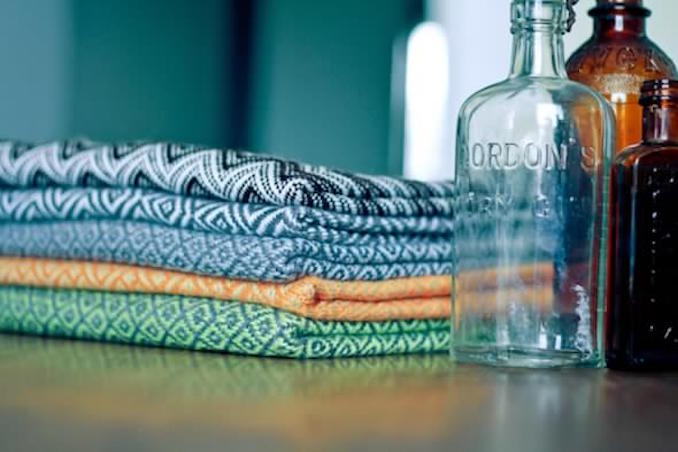 Other than Cambie Designs what are some of your favourite Toronto Businesses?
Oh I have so many it's tough to just mention a few! I have a soft spot for beautiful retail spaces! Some of my regulars include the vintage furniture/accessory stores G.U.F.F in Leslieville, The Arthur, SMASH and Williams in The Junction, and Black Pug DMK in Parkdale. If you appreciate type you need to check out Kid Icarus in Kensington Market and if you love craft, The Paper Place on Queen West. One of my favourite curated spots is the coffee shop and small boutique called La Merceria. That barely even skims the surface!
Plans for the near future? Things you want to do?
Like I mentioned earlier, I am currently setting up a shop on Cambie's website where clients can purchase the alpaca throws online. I am also looking into some more market options where I can sell the remaining vintage furniture that I brought back from Newfoundland and the blankets (now that autumn is approaching, it's the perfect time of year). I am also planning a trip back to Peru this winter. I think it is the optimal time to see exactly how the blankets are made. I met the local artisan late last year and he has given me the opportunity to do some custom work. I have always been fascinated with textiles so it would be great to sit down with him, learn about the process and possibly come up with some new designs. It would be such a dream to travel the world, hand selecting items to bring back to Toronto for my clients!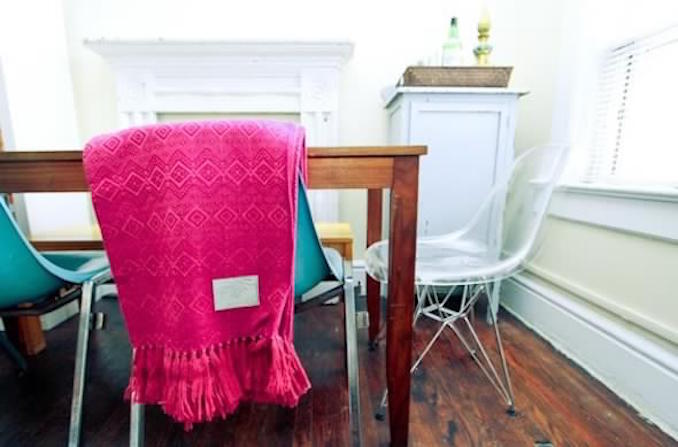 What is the best part about doing business in Toronto?
I find people are enthusiastic and extremely supportive of independent business owners, especially because many of them are entrepreneurs themselves. I have various friends in the city who have careers in writing, social media, photography, marketing, and so on, who are incredibly helpful and only a quick phone call away. As well, I am a part of a Design Salon that meets once a month where we discuss various topics involved in being a designer and running your own business. It is a collective of various designers in different fields, yet we all face similar challenges and address those topics, such as gaining prospective clients. Toronto has a great network of people who I find, for the most part, are nothing but willing to give a hand or words of wisdom.
How can we get ahold of you and check out some of your work?
You can check out my website at www.cambiedesign.com and make sure to stay tuned for some further developments in the near future!