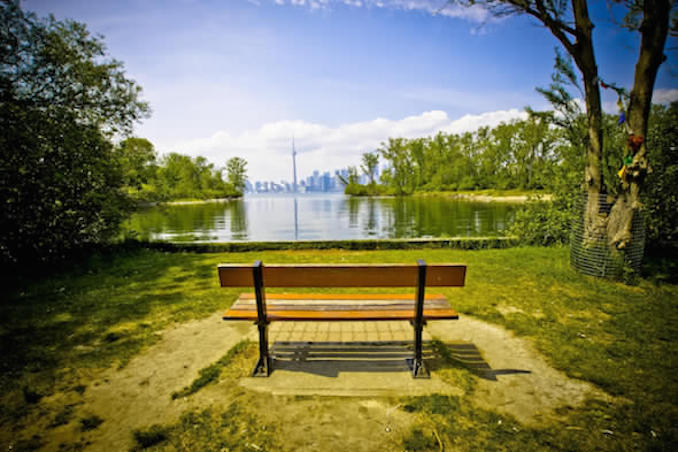 One of my favourite ways to escape the city is to take a ferry from downtown over to the Toronto Islands. The best way to travers the island is by bike. If you do not have your own you can rent one there which could have you on a tandem bike. I grabbed my one man bike and headed down to the dock on the downtown side of the channel located on Queens Quay at the bottom end of Bay St. The ferry is about 7 bucks and includes the trip there and back. Be sure not to miss the last ferry back! I arrived on Centre Island first which is the area mostly built up for tourists. It includes Centreville, fountains, restaurants, and other attractions mostly aimed at a younger audience.
From Centre Island I made my way over to Ward's Island,  a mostly residential neighbourhood where I checked out some of the island community life. Instead of streets they have sidewalks that intersect like streets with street names. It is very cool. The houses are all so cozy and cottage like that it is amazing we are only a few minute ferry away from the hustle and bustle of the big city. The area is also adorned with beaches, public park space and a hidden pier that is slowly crumbling into the lake.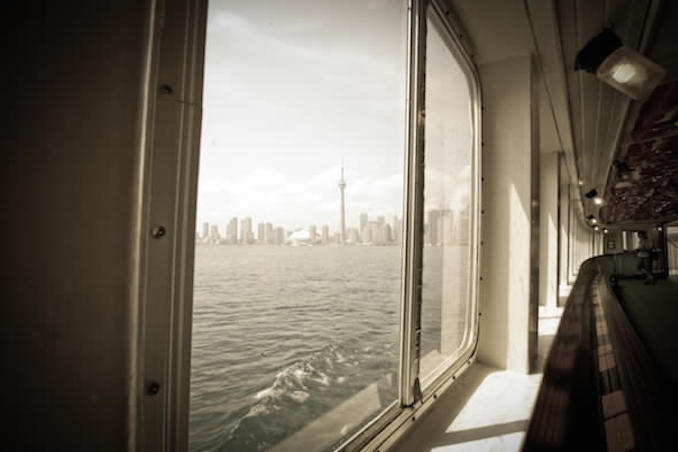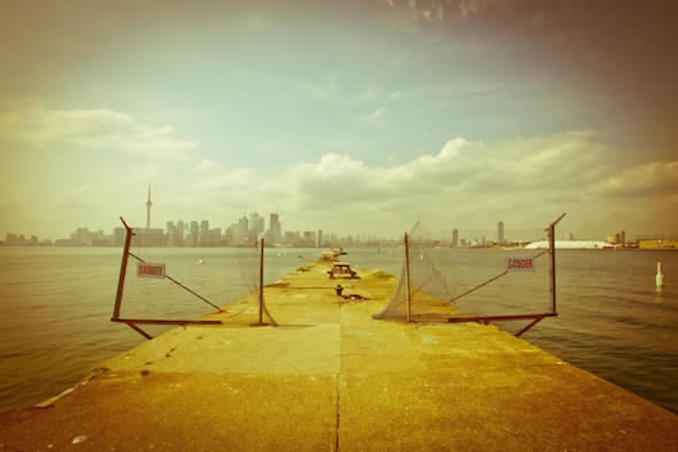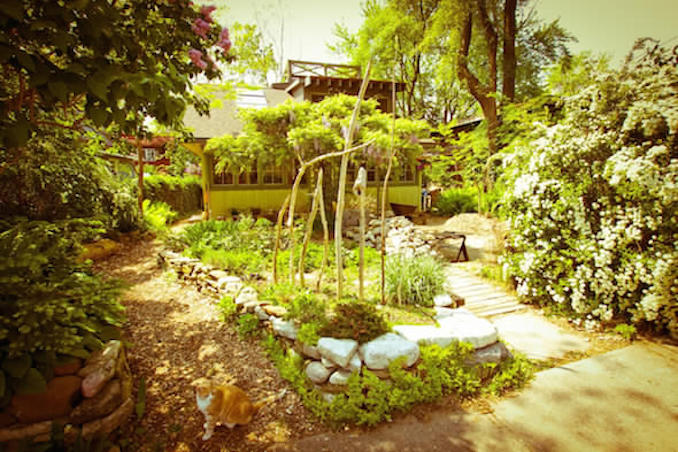 From Ward's Island I headed back past Centre Island and over to Hanlan's Point. Hanlan's point ,and the route to it, causes you to pass the water treatment facility as well as The Artscape on Gibralter point where their is also a lighthouse. Ask for stories about it!
After that you come to 2 beaches. One nude beach and one clothed beach. Bike racks are also everywhere on the islands which is very handy. After the beaches is where you get to the gates to Porter airlines airfield. The general public can not pass this point but you can get some great shots by the bench looking at downtown Toronto. After Hanlan's Point I headed back to Centre Island and grabbed the ferry home. The whole trip took me about 4 hours and that was with lots of exploring.
Enjoy the rest of the photos from my visit.