It has been over a decade since Bitcoin launched, and cryptocurrency has continued to garner appeal worldwide. Many countries now legalize digital tender and are adopting infrastructure to make the currency more accessible. However, the rate of cryptocurrency adoption still varies geographically, and Canada is no exception.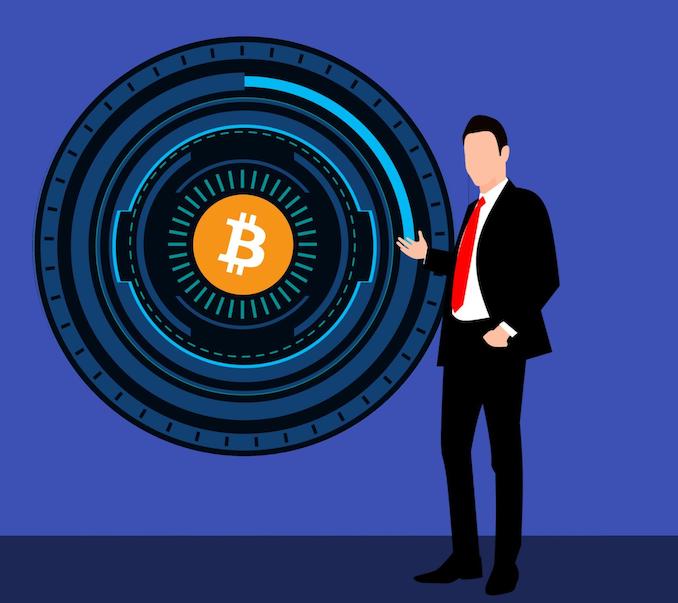 In this article, we analyzed Google Keyword data from 2004 till the present day to ascertain the average monthly search volume for cryptocurrency and its related terms in each Canadian province and territory with special interest in Ontario.
Let's dive in!
Interest in Cryptocurrency by Province/Territory in 2023
Each Canadian province and territory has its cryptocurrency search interest score defined by Google Trends. This search interest score is a metric derived from Google web searches for multiple devices across various industries in a particular location. The numerical value ranges from 0 to 100 and is as shown below:
Alberta – 100
British Columbia – 93
Northwest Territories – 93
Ontario – 83
Saskatchewan – 82
Manitoba – 72
Prince Edward Island – 70
Yukon Territory – 68
Nunavut Territory – 67
Nova Scotia – 60
New Brunswick – 57
Newfoundland and Labrador – 49
Quebec – 47
The location with the highest search interest during a given time interval is assigned a value of 100, and other locations' search interest values are scaled proportional to this value. What's more? The search interest for each area is almost always proportional to its total search traffic volume.
Interest in Cryptocurrency in Ontario
According to Google Trends data, in 2023, Ontario – Canada's most-populated province, came in fourth place for cryptocurrency search interest. Its residents are indeed some of the most interested in crypto applications across the country, and it's not uncommon to find people playing online games at a reliable Bitcoin casino in Canada, with over a quarter of bets being placed with crypto at the start of 2021.
What's more, Ontario is home to a huge number of crypto ATMs. In fact, Toronto has almost 900 of them, the most of any Canadian city. The second-highest number of Bitcoin ATMs in a city in Canada is Montreal with just over 230, so clearly Toronto is miles ahead.
By search interest, Ontario residents are only bested by the residents of Alberta, British Columbia, and the Northwest Territories. However, they still contribute the highest volume of average monthly searches related to crypto. Here's a quick look at some of the top search queries, search topics, and leading cryptocurrency cities in Ontario:
Related search queries
The top 10 search queries in this industry are bitcoin, cryptocurrency bitcoin, cryptocurrency price, Canada cryptocurrency, crypto, cryptocurrency news, buy cryptocurrency, cryptocurrency market, best cryptocurrency, and what is cryptocurrency.
Related search topics
The top 10 search topics are cryptocurrency, price, bitcoin, market economics, investment, Ethereum software, cryptocurrency exchange, coin, market capitalization, and ripple-payment protocol.
The Top Crypto Exchanges Accessible in Ontario
The Ontario Securities Commission (OSC) is the regulatory body that protects investors in Ontario from fraudulent crypto trading practices. As of Q1 2021, the OSC mandated that they must register crypto-asset trading platforms to operate legally in Ontario. Presently, there are only a handful of OSC-registered crypto exchanges in Ontario:
Wealthsimple Trade
Wealthsimple was established in 2014 and is still headquartered in Toronto, Ontario. They are the first cryptocurrency exchange to get a regulatory license from the OSC on June 18, 2021.
Netcoins
Vancouver, British Columbia-based Netcoins is a platform for cryptocurrencies operated by Canadians. Although it started as a virtual Bitcoin ATM solution, it has operated since 2014 and is Canada's oldest digital currency platform. The OSC has fully regulated Netcoins since September 29, 2021.
Bitbuy
On November 20, 2021, the OSC granted full regulatory approval to Bitbuy. It started in 2016 as a trading platform and converted to a crypto marketplace in 2019.
CoinSmart
CoinSmart was established in 2018, its headquarters are in Toronto, and on December 21, 2021, the OSC granted it regulatory approval.
Newton
This leading cryptocurrency exchange is a registered money service business (MSB) governed by the Financial Transactions and Reports Analysis Centre of Canada (FINTRAC) and received OSC regulatory approval in August 2022.
Shakepay
Founded in Montreal in 2015, this platform received OSC regulatory certification in May 2023. It's one of the simplest and most entertaining ways for cryptocurrency newbies to interact with Bitcoin.
Interest in Cryptocurrency outside Ontario
Alberta turned out to be the #1 crypto-obsessed Canadian province in 2023. With a population of 4.6 million residents, this western province records an average cryptocurrency keyword monthly search volume of 10,000 to 100,000 with a search interest rating of 100. British Columbia, with a population of a little over 5.3 million residents, came in second with a search index rating of 93 and an average monthly search volume of 10,000 to 100,000.
The Northwest Territories, on the other hand, despite having a small population of 45,602 residents, came in third place with a search interest of 93 and a monthly search volume of 10 to 100. The other two Canadian territories, Yukon and Nunavut, with a population of 43,964 and 40,586 respectively, came in 8th and 9th place. They both had a monthly keyword search volume of 10 to 100 over the last 12 months.
Conclusion
In terms of search interest, Alberta, British Columbia, and Northwest Territories are the top three Crypto-obsessed Canadian regions in 2023. While Ontario takes the fourth place in this category, it is still the #1 province based on total monthly search volume for cryptocurrency and its related terms.