We live in fast-moving times of economic inflation and technological changes. As Canada's largest city, Toronto feels the heat of this transformation with its people navigating through the rapid pace of life that defines big cities.
To help us make sense of all this, it's good to look at the trends currently affecting us, whether it's the latest fashion craze or more serious behavioural issues. That way, we can stay informed, adapt to new realities in our dynamic urban environment.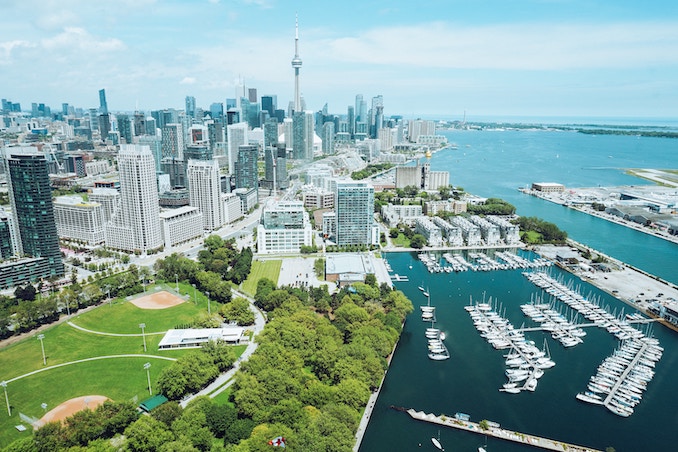 With that in mind, let's check out five Toronto trends that are affecting the way we live in 2023.
Fashion is getting eclectic
Toronto's fashion scene is gearing up for an eclectic mix of trends in 2023. "Mix-and-match appears to be a central theme when it comes to what people are wearing, with many choosing to combine knitwear from the likes of Pella wool with colorful accessories like hats and boots.
Trend experts believe upcycling and individual expression are driving forces behind this trend, which also includes 'avant-garde' fashion: a trend which encourages inventive and unusual styles.
90s rave wear is now the cool retro trend, with garments such as oversized cargos making a comeback. The renaissance of the rave scene is to thank for this, as well as the greater trend of 90s retro which we're seeing all over the world.
Fashion often reflects the character of a city, and the creative styles of 2023 are a definite sign of Toronto's love of the unusual.
Betting behavior may be problematic
Recent research from iGaming Ontario found that Torontonians are at record betting levels after staking over $11 billion in online casinos in the second quarter of 2023 alone. The figure is over five times that of the amount placed on sports bets.
While this is a boon to local iGaming businesses, it points to an underlying threat of problem gambling which, according to experts, goes together with a spike in betting activity.
The trend perhaps isn't helped by the wide variety casino offers available to us these days. Even doing something that doesn't initially cost us money, like taking up an offer from an Ontario online casino with no deposit bonuses, could potentially lead to us depositing and losing a lot of money if we're not careful.
House prices are cooling down
Fashion and betting in Toronto may be hotting up, but house prices are going the opposite way.
The real estate market is showing signs of cooling down as reflected in both monthly and year-over-year data from official sources. The Months of Inventory, a calculation that shows the rate of property sales in a region, more than doubled in July meaning it's taking twice as long for Toronto real estate to sell. Low-rise housing prices, meanwhile, have decreased by 8%, according to statistics.
There could be several reasons for this. Some sellers are listing homes with high expectations but facing challenges in meeting those prices thanks to higher interest rates and market shifts.
Whether this trend will continue depends on supply-and-demand, but the reality is that Toronto real estate market is going through a tough spell.
Interior design is becoming greener and "more open"
Toronto is home to many thought leaders in interior design and the city hosts major events including the DesignTO Festival and Interior Design Show.
Design trends for 2023 include open floor plans, which continue to evolve to emphasize transparency and multi-functionality. Torontonians now favour spaces that flow seamlessly, incorporating natural light and allowing for flexible activities.
Unique combinations of flooring materials are also emerging, while creative storage solutions overcome the challenges of open layouts.
Neutrals and subdued pastels dominate interior colours, but bolder and warmer tones are also making a comeback. An urgent focus on the climate emergency has also led many people to integrate greenery and biophilic design to bring nature indoors, creating calming environments.
When it comes to fixtures and fittings, large sofas, sculptural LED lighting, and an emphasis on timber are notable design choices. Bathrooms are becoming spa-like retreats, and full-wall kitchen cabinetry offers both storage and a cool look.
Finally, heard of the Japandi style? Many Torontonians are embracing this trend, which combines Japanese and Scandinavian influences, and is adding a unique feel to many homes.
Travel is booming
Toronto residents are eagerly embracing travel following the pandemic. According to the Conference Board of Canada, Canadians this pent-up desire to travel led to 60% of the population planning to take overnight trips, preferably outside of Canada last winter. Short-haul sun destinations like the Caribbean, Mexico, and the U.S. are particularly popular, despite inflation and rising travel costs.
One notable characteristic of this trend has been "rebel spending" is on the rise, which is shorthand for consumers seeking positive experiences and possibly spending beyond their means. High-end, all-inclusive resorts are catering to indulgence while offering value, striking a balance between luxury and affordability.
Urban travel is also rebounding. Big cities, including "alpha cities" like New York, Bangkok, and Paris, are experiencing high demand from Canadians, indicating a return to cosmopolitan exploration.
Finally, it seems the pandemic also made Canadians realise what's important in life. Many people are driven by travel connected to familial connections and nostalgia. Visiting friends and family remains a key motive, and as DNA testing gains popularity, "DNA tourism" is expected to continue growing.