With Spanish found to have been the most spoken foreign language in Canada in a 2016 census aside from English or French, it should come as no surprise that the vast majority of them are located in Toronto.
The 2021 Canadian Census found that Toronto had the largest Latin American community in the Great White North, with 396,459 residents in the Ontario-based city, accounting for 3.5% of the country's population. This number, though, is continually on the rise, thus making it important for city residents to communicate and understand the language.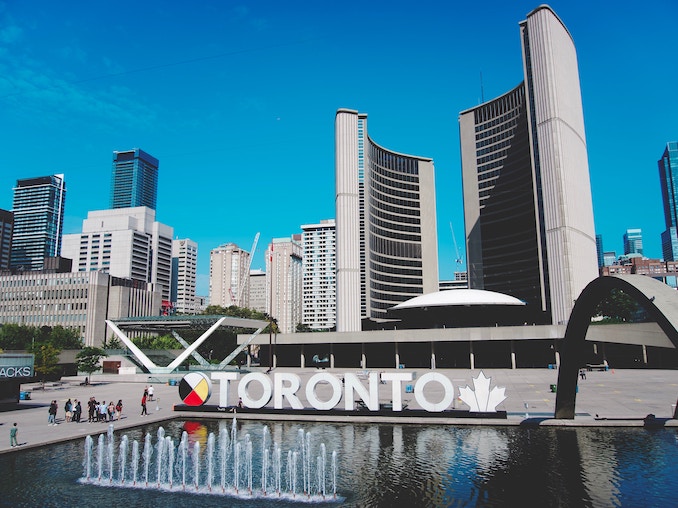 Having a knowledge of the dialect can provide numerous benefits for Torontonians, too. Some are perhaps more obvious than others, such as boosting job opportunities or building new relationships, but there are some that are slightly less known. These can include personal self-development and gaining an appreciation of the culture, which could lead to enjoying new events or opening up new travel opportunities.
Boost Your Career Opportunities
The biggest benefit that can be obtained when learning Spanish is in regard to professional development. Job opportunities can be significantly enhanced when applying for roles, especially in a multicultural city like Toronto. The Canadian city is one of the biggest in the world. Many businesses in the city operate across international borders, with Spanish-speaking markets typically being among those to have been entered. Businesses looking to employ new workers will want individuals who can communicate in the language, as it will ensure their ability to be more successful. Additionally, with Toronto's population being extremely diverse but populous, it can give applicants a competitive advantage if they can communicate in the language already.
Form New Connections
Spanish is one of the world's most spoken languages, which is evident in the city of Toronto, as hundreds of thousands speak it at home. If you have the ability to speak the dialect, you could be in a better position to form new connections with others, which can help broaden your own personal network. If you take a Spanish language class online with Preply, you could potentially be able to communicate with people from the Spanish-speaking community at home, which can then help you to gain a better understanding of their culture. New opportunities can also be created, as friendships built here could lead to potential better job prospects as they will know that you can communicate in their native language.
Travel Opportunities Grow
We all like to take a holiday and go aboard to experience new things while getting away from the hustle and bustle of the hectic rat race that is regularly witnessed in a city like Toronto. By learning Spanish, Torontonians can expand their travel opportunities and potentially consider a Spanish-speaking destination as the next possible holiday location. While many will choose these locations without knowing the language, understanding the dialect can help individuals experience a more positive time when traveling. They will be able to communicate with locals, experience certain cultural norms, and be able to have a greater appreciation for things that they might see.
Experience Latinx Culture in Toronto
Given how diverse the world is and how connected it has become in the modern day, it is unsurprising that numerous Latinx cultural events are being held in Toronto throughout the year. Torontonians with an understanding and knowledge of Spanish would be able to attend these events and better understand and appreciate what they are all about. This can help to make activities more engaging and immersive while knowing the history behind festivals like Día de los Muertos (Day of the Dead) can help make them more enjoyable.
Self Development
Many around the world want to continue to turn themselves into the best person that they can be through a variety of different methods. One way personal development can be achieved is through language learning. While there are many advantages that Torontonians can benefit from socially when learning Spanish, they can also better themselves. Learning a language can require individuals to utilize cognitive skills, as they must train their brains to memorize vocabulary. This can also help the brain to be then able to think critically, which may enhance problem-solving and decision-making skills in the process.
Final Thoughts
There are numerous reasons why Torontonians should be looking to learn Spanish. Several benefits and advantages can be obtained, and with Spanish clearly on the rise across the city, an understanding of the knowledge can help to unlock opportunities that may have once been unattainable or did not previously exist.