As the world embraces gambling, poker tournaments in an online casino or a land-based gaming house ignite fervent passion. From the electrifying environments across the country, poker charm unites loads of fans. The riveting clash of strategy and skills also draws players from all corners of the world, transforming Canadian poker tables into arenas. Join us as we dive into where you can play poker tournaments in Canada.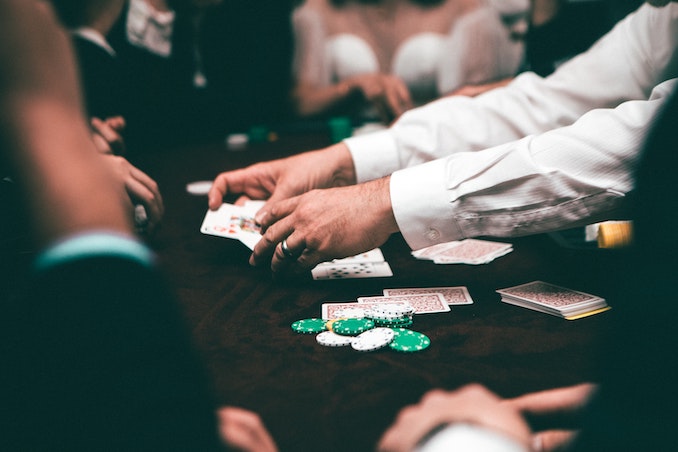 The Canadian Poker Landscape
Canada's online gambling scene boasts a rich tapestry of offerings. Land-based casinos host vibrant poker tournaments that beckon local and foreign players.
Still, the digital realm flourishes. Online casino sites catalyze an expansive growth in poker's popularity. The advent of options like the $1 minimum deposit casino screams accessibility, inviting diverse players to engage in the game's competitions.
The poker landscape stands tall with opulent casino floors and virtual tables that suit gamblers of all levels. It is a testament to the nation's appetite for tradition and innovation, culminating in a dynamic mix of classic card play and modern technology.
Notable Poker Tournaments
In Canada, major poker tournaments offer an array of attractions. From the global prestige of WSOP to the celebration of local camaraderie in the Canadian Poker Championships, expect no dull days. Here are some top poker tournaments you can be part of:
| | |
| --- | --- |
| The Name of the Tournament | Description |
| World Series of Poker (WSOP) Circuit Events | The prestigious WSOP Circuit Events bring the exhilarating spirit of global series to Canadians. With a blend of high-stakes action and accessible buy-ins, WSOP tournaments offer players of all levels a chance to compete. |
| Canadian Poker Championships | The events stand as a true reflection of poker's local allure. They are held across diverse Canadian provinces to suit amateurs and seasoned players. |
| Playground Poker Club's World Poker Tour Events | They set the stage for gripping World Poker Tour (WPT) events. The tournaments merge global attention with local warmth, drawing fans to a unique poker experience. |
| Fallsview Poker Classic | The event is a spectacle nestled against the stunning backdrop of Niagara Falls. It evokes unforgettable scenes that combine the thrill of poker with a competitive and immersive structure. |
Largest Poker Tournament Groups in Canada
Canada's poker scene thrives with a myriad of regional and local events beyond the major tournaments. The gatherings bring events to neighbourhoods, fostering close-knit poker communities. Popular poker tournament groups in the country include:
The Poker Place
In the heart of Scarborough, The Poker Place is dedicated to playing Satellites, WSOP, No Limit Hold 'em, and Fallsview Classics, among other events. The tournaments are organized by Max S and take place daily, hosting 5,052 members in a private setup.
Player's INC
Virginia organizes Player's INC in Scarborough, Canada. You can play FreeRoll Hand from Monday to Friday at 7 PM for CA$ 200 and Saturday to Sunday at 4 PM. The group has 2,293 members.
Mississauga Poker Tour
Mississauga has 1,240 members brought together by Bill Efremidis as the organizer. Players attending the Omaha tournament from Tuesday to Thursday get a $10 cover fee waived.
Orangeville Poker Tour (OPT) Poker
OPT runs Satellite tournaments attended by 1,127 members. Organized by Steven Kerr in Bolton, players have won WSOP Bracelets and Venetian Mega Stack Titles.
Major events in the group include:
Deepstacks Poker Tour Events
The World Series of Poker
World Poker Tour Events
The Poker Venue Experience in Canada
Poker tournaments held in Canadian casinos offer ample amenities and services. From lavish accommodations to fine dining and vibrant entertainment, you will be in for an elevated gaming experience.
Some of the venues are private and restrict alcohol. Players and spectators get immersed in a blend of serenity and excitement, making each poker tournament memorable.
As event days unfold, the clicking of chips and shuffling of cards fills the halls. Some venues even play music to keep fans entertained throughout the tournaments.
The Future of Canadian Poker Tournaments
The future of Canadian poker tournaments holds immense growth potential. Industry experts predict a seamless technology merge, enhancing player experiences and accessibility.
Formats may also evolve to include innovative variations and attract a broader player base. Anticipated rewards are set to increase, fueling higher stakes and intense competition.
According to a Canadian Poker Tour Association report, virtual reality and AI-driven gameplay advancements will revolutionize the landscape. The best part is that the Responsible Gambling Council (RGC) is always on the watch to prevent gambling risks among gamblers.
As it is, the constructive interaction of technology, format innovation, and grander rewards promises an exciting era of poker tournaments ahead.
How to Participate in Poker Tournaments
Registering for tournaments in Canada often involves online platforms or calling the organizers, allowing players to secure spots conveniently. Here are tips for newcomers to participate in poker events:
Research the tournaments: Study tournament details, buy-ins, and formats in advance.
Online registration: Register promptly online to secure your spot. Otherwise, you may have to wait in line.
Read the terms and conditions: Familiarize yourself with the rules and structures of the game to avoid surprises.
Prepare your bankroll: Ensure you have sufficient funds for buy-ins and other expenses such as meals.
Stay mindful of happenings: Poker tournaments often involve long sessions and variance. Always prepare for events before taking a spot on the table.
Study poker strategy: Analyze different strategies and hand ranges you can use to win the events.
Always manage emotions: Keep your emotions in check. Avoid intoxication or stress to make sound decisions.
Enjoy the experience: Embrace the gameplay curves and relish the tournaments. Poker gambling is entertainment and should always be treated as such.
Conclusion
As you embrace the thrill of poker tournaments, Canadian casinos and online sites have your interest at heart with stunning gameplay. From iconic land-based casinos to cutting-edge virtual platforms, the poker scenes will offer diversity in its best form. You can engage in any tournament, provided you register. You can also call the organizers to book a spot in Canadian casinos or sign up for casino sites. Overall, let a responsible play be your guiding principle throughout the journey.