Neema Naz recently had his headlining American tour and released his comedy special "I'm Your Sugar Daddy". He can also be seen this summer with 2 dates at Edmonton's Grindstone Comedy Festival and at his popular Estupid Idiots show, which has new dates in Newmarket and Montreal. We got to speak with him to find out more about his comedy and what he is up to.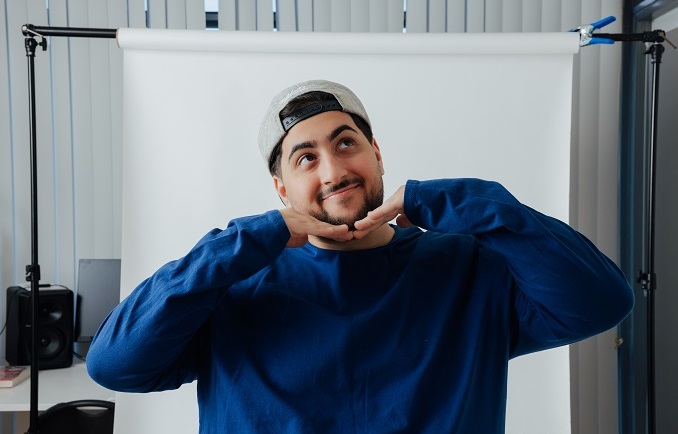 How would you describe your comedy style?
My comedy style is very authentic. I speak on topics that are relatable to me and the majority of people in the world. I love making jokes about different people cultures, races, my family, and any weird stories that have happened to me in my life.
Who are some of my influences?
Russell Peters, Kevin Hart, Andrew Schulz, Louis CK
Who was your favourite comedian growing up?
Russell Peters
Who is your favourite comedian now?
Andrew Schulz
What is your pre-show ritual?
Go over my Setlist several times and just take deep breaths and tell myself positive affirmations.
What is your favourite place you have performed? Why?
Australia because I got to make people on the other side of the world laugh. Audiences there are usually very fun and are big comedy fans.
What is your favourite bit you have written and why were you proud of it?
Revealing to my dad for the first time in his life what a sugar daddy is and after hearing the definition, him claiming he's also my sugar daddy. I'm proud of it because it is exactly what happened word for word and every time I've performed it on stage it has consistently gotten laughs all throughout the bit
What is your favourite medium for listening or finding new comics/comedians?
YouTube, Instagram, TikTok. Everything! This day and age, every platform is an opportunity to discover new talent.
Tell us a joke about your city
Toronto is a melting pot of diversity. It's the only place where Tamils are chefs in Italian Restaurants, Mexicans run Chinese food spots, Indians run North American franchises and white people use Jamaican slang.
Do you have anything to promote right now?
I am opening for Chris Delia in Montreal, and Nimesh Patel in Toronto in the fall
Where can we follow you?
PAY IT FORWARD: Who is another local comic/comedian we should know about?
Austen Alexander and Marc Anthony Sinagoga.