Sebastien Bourgault started his career in French, though 11 years ago he learned English, and is now taking the community by storm.
A former columnist for Radio-Canada and a TV commercial spokesperson, Sebastien has more than 2000 performances and experience in 15 Gala TV Juste pour Rire Grand Rire and Comedy Clubs, as well as 50 outdoor stages.
He has appeared at numerous Just for Laughs festivals, and even performed at Los Angeles' famous comedy clubs: the Comedy Store and the Hollywood Improv, as well as Gotham Comedy Club in New York City. He headlined at the Cobbs San Francisco and the Punchline Sacramento.
He's been active in Vancouver, and now Toronto!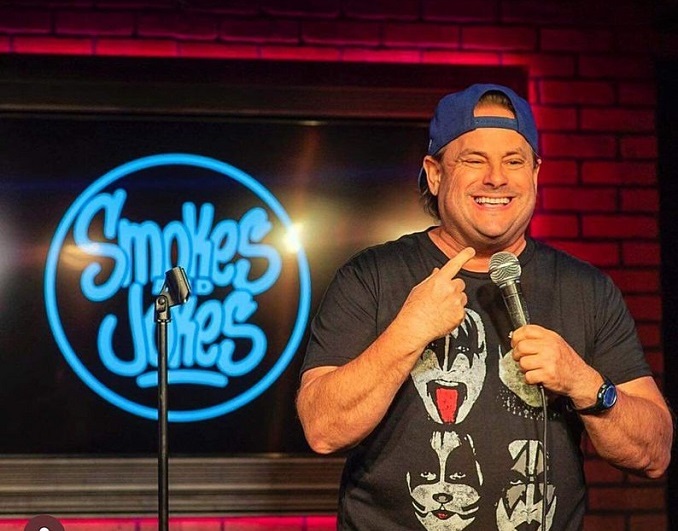 How would you describe your comedy style?
I'm a storyteller
Who are some of your influences?
Jim Carrey and Jerry Seinfeld
Who was your favourite comedian growing up?
Growing up Jim Carrey and John Candy
Who is your favourite comedian now?
My favourite comedian now is me!
What is your pre-show ritual?
I eat a banana
What is your favourite place you have performed? Why?
My favourite place is The Comedy Store for the American dream
What is your favourite bit you have written and why were you proud of it?
Maple syrup because it's about my roots
What is your favourite medium for listening or finding new comics/comedians?
My favourite place to meet or watch comedians is not podcasts, it is going to open mic
Do you have anything to promote right now?
Yes, I'm new in town so call me! I'm available
Where can we follow you?
You can follow me on my YouTube channel
Who is another local comic/comedian we should know about?
Himansu Patel!