What a fantastic way to kick off spring! In a multicultural city like Toronto, you just can't overlook the culinary scene. The gastronomic food scene in the city dishes out home-cooked meals, comfort food recipes, and other savoury eatables. Now you know there are many reasons to visit trendy restaurant spots that co-exist with a sterling ambience and similarly, dining locations that embrace a welcoming atmosphere. One new, reconceptualized, Mediterranean-inspired restaurant worth experiencing is Margo.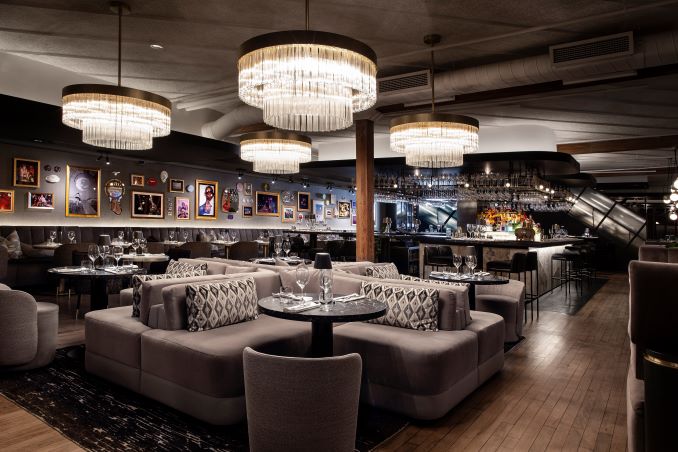 A new concept by INK Entertainment Group, the restaurant is inspired by the diverse cultures, seasonings and flavours found along the Mediterranean Coast, arising out of the Iberian Peninsula to the shores of Lebanon. Known as a top North American lifestyle and entertainment company, INK Entertainment Group is launching the first of many new concepts besides Margo. Another expected restaurant opening is Mr. Vander, a modernized, late-night lounge, opening on the 2nd floor of Clio in early May. Other restaurant openings include a Supper Club in Midtown in tandem with Harlo Entertainment alongside their co-founder and legendary entrepreneur Michael Kimel, both scheduled to open later this Spring.
Situated on the 4th floor of private members' club Clio, in the heart of Toronto's King West district, the Mediterranean-inspired restaurant is recognized as a hidden gem. Coupled with an affluent space, skillfully assembled lighting, spellbinding art adorning the walls, energetic hues and velvet accents, and weekly entertainment, Margo is undoubtedly a primo scenery. Margo promises a magnetic ambience for culinary adventures, gripping conversations, and appealing encounters to ensue.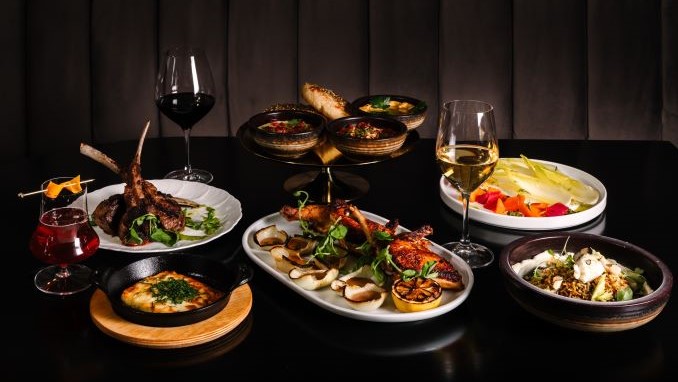 Thanks to the thoughtfully curated menu choices by Executive Chef Marc Cheng(formerly at George, Patria, NAO Steakhouse and Kōst) and Chef de Cuisine Jo Castrinos (noted for his work at Splendido, Storeys, and Portland Variety), Margo honours the abundant Mediterranean ingredients from both the land and sea.
Let's not forget the epicurean delicacies offered at the distinguished spot. You'll find a vast seafood assortment along with dishes like Grilled Octopus, Whole Lobster Linguine for two, Seafood Tower, and Mediterranean Sea Bass. Additionally, Margo's seasonal menu items are garnered directly from both local and international suppliers.
Guests will also be able to luxuriate in both classic and modernized Mediterranean plates. Expect to find stellar food items including Shrimp Saganaki ($26), Rainbow Beets ($18), East Coast Oysters ($24 for 6 pieces), 30oz Prime Dry Age Ribeye ($180), Tuna Tartare ($22) and a main course including Rack of Lamb ($64) and Cornish Hen (half at $26, whole at $48).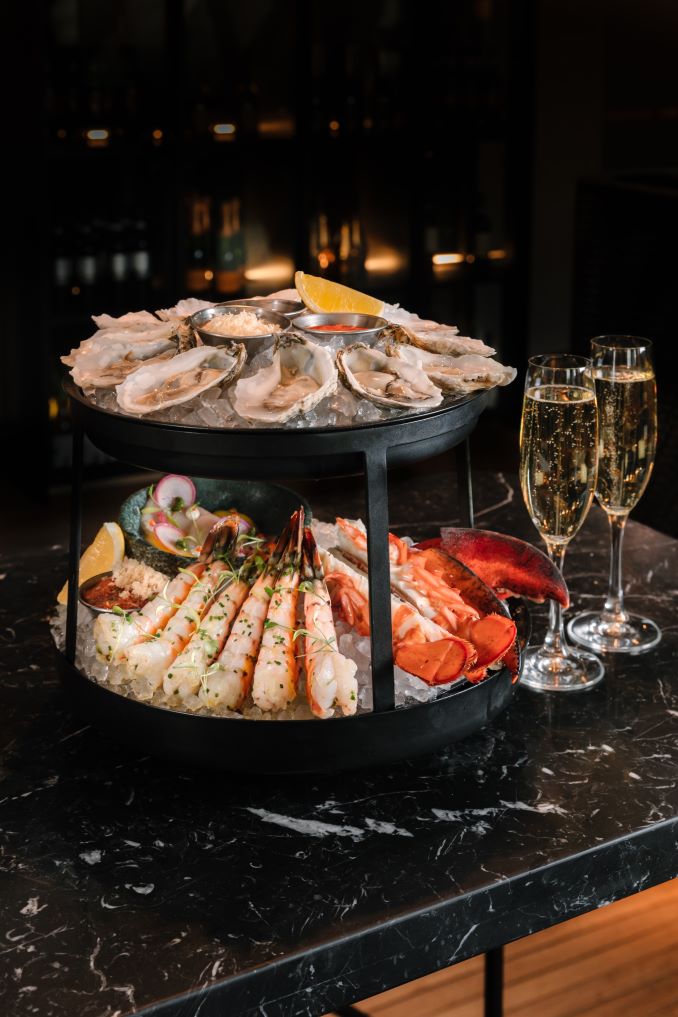 On the menu list, you'll find an Egyptian Street food dish with shaved black truffles. You'll find Sides like Lemon Potatoes, Greek Truffle Fries and in the Mains section, Lobster Benedict & Smoked Salmon Benedict. With signature dishes and culinary masterpieces, Margo provides a Mediterranean-inspired wine program.
The devoted section on Margo's wine checklist features rare varieties from various Mediterranean countries. Inventive wine options such as Indigenous grape-based white from Mallorca, the well-known Château Musar from Lebanon, a selection of Greek whites and reds, along with a few classics from Bolgheri, Sicily and Provence can be perfectly paired with the comestibles.
Besides Margo's cocktail menu, there is a beverage program with cutting-edge creations inspired by the dynamic colours and ingredients of the Mediterranean region. Unique ones include Amara, a dazzling and rejuvenating cocktail featuring Tsiporo Greek Moonshine; Oud Fashioned, another offering with a classic twist showcased with a tableside smoke show; and Viola, a modish take on a French 75 with gold flakes, all fashioning a delightful sparkle post arrival.
Now what are you waiting for? Guests are welcome for brunch, lunch and dinner at 600 King St. West. With Margo's attentive customer service close by, you can anticipate a memorable dining experience.  If you are looking to experience the true taste of the city, or you're on the hunt for an ideal restaurant, then Margo is a place to stop by.