When it comes to global superstars, there are a few names guaranteed to generate a response, both in Canada and beyond. These include sports stars like Lionel Messi and Michael Jordan, along with actors like Leonardo Dicaprio and Samuel L. Jackson and singers like Ariana Grande and BTS. The more mainstream a professional's career is, the more likely they are to enjoy a massive fanbase.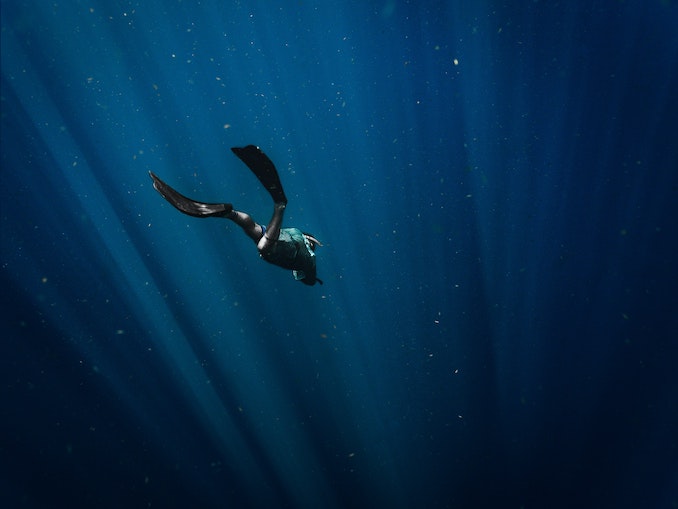 Still, not everyone pursues their dreams for a chance at glory. Instead, most people simply dive into what interests them the most. For the truly lucky, these interests and talents intersect with a viable career, which lets them combine the things they enjoy the most in order to make a living. For an even slimmer portion of this population, that interest and expertise might make them a superstar – at least, to those people who follow their niche. 
This means that there are thousands of record-holding superstars that you've never heard of. Consider this: extreme ironing is considered a legitimate sport with an international governing body. This year, the Extreme Ironing Bureau named Matthew Battley its champion. Battley ironed above the skyline atop volcanoes, inside caves, and even while submerged in a lake.
The Poker Brat
Greatest Tournament Poker Player of All Time
Since hitting an incomparable peak in the early 2000s, online poker remains incredibly popular today. In fact, many of the early online poker providers, including platforms like PokerStars Casino, have now transitioned to offer casino titles, online poker tournaments and table games. The modern player might also dip a toe into roulette or blackjack, to name just a few of the options on offer. 
But some early poker stars have stuck to their guns. This cohort includes Phil Hellmuth, AKA the Poker Brat. He currently holds the record for the highest number of World Series of Poker (WSOP) bracelets at 16 in total. In fact, Hellmuth started racking up wins way before poker moved online. His first win came in 1989, while his last came in 2021. By 2007, he was inducted into the Poker Hall of Fame. 
Wondering what sets Hellmuth apart from the competition? He has an uncanny ability to press other players in live tournament play. He's fierce and, like the nickname suggests, a little bratty at times.
Herbert Nitsch
Greatest Freediver of All Time
Not all pursuits are mental or physical. In fact, some of the world's greatest feats come from those who must combine mental fortitude with physical talent. This includes free diver Herbert Nitsch, who swam to a depth of 214 meters or 702 feet. In fact, this freediving depth record is just one of 33 titles that Nitsch holds as a professional diver.
Keep in mind that Nitsch is a 'No-Limits' freediver (not to be confused with a Texas Hold'em No-Limit tournament, like those Hellmuth competes in). That means Nitsch uses a weight sled to help him descend, along with a balloon to help him rise. The emphasis isn't on swimming below, but on seeing how deep a person dares venture.
So, how does Nitsch descend so much farther than the competition? For him, it's all about bravery and pushing his boundaries. During a dive in 2021, Nitsch nearly broke his record by descending to 253 meters. Unfortunately, he suffered decompression sickness, which meant the record didn't hold.
Boris Konrad
Greatest Memory Champion of All Time
As a neuroscientist who works at one of the world's leading brain institutes, it should come as no surprise that Boris Conrad has an exceptional mind. However, not many are aware of just how prolific memory can be—and just how competitive the field of the World Memory Championships is.
The varied field requires competitors to memorize random information in a short period, then recall that information accurately. For his feats, Konrad was awarded the Guinness World Record for 'remembering first names and dates of birth'. But that's just the tip of the iceberg. He also holds records for memorizing names and faces. Back in 2010, Konrad memorized 201 names and then correctly assigned them to faces in only 15 minutes.