Dorks, geeks, nerds. Trekkies, Tolkienites, Hufflepuffs. All this and more were welcome at this year's Fan Expo, returning in full force after a smaller, COVID-restricted event last year.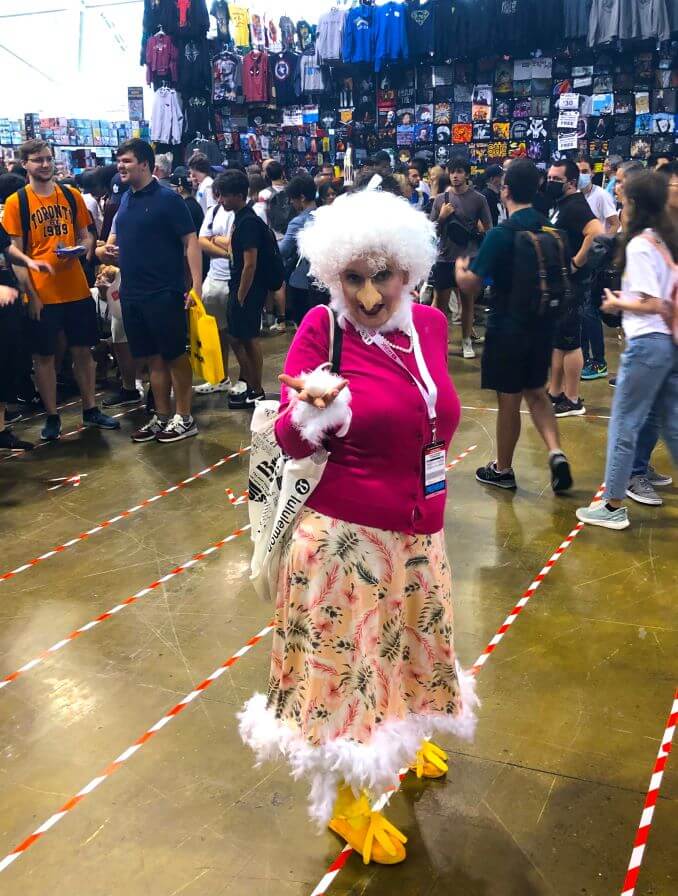 Appropriately enough, Fan Expo Canada 2022 offered a "reboot" of sorts, welcoming back returning favourites while ushering in hot new talent – the hottest of which, judging by the number of Hellfire Club t-shirts and related cosplay, must assuredly be Joseph "Eddie Munson" Quinn of Stranger Things fame. Quinn, Grace "Wake Up!" Van Dien, and Finn Wolfhard were probably the three biggest "mainstream" draws this year, bringing in legions of fans who might otherwise not have Expo'd in the past.
It's trite to say that the line between geek culture and mainstream pop culture has been blurred, if not demolished, in the past decade, but it was still interesting to see the number of non-comic book, non-sci-fi/fantasy guests show up this year. In addition to Stranger Things, there were the Kids in the Hall, reunited on stage for the first time in years, celebrating their surprisingly successful "reboot" TV series. (We spotted one "Chicken Lady" cosplayer the entire weekend.) Here, too, were Jay, Silent Bob, and the cast of Clerks… a little long in the tooth, perhaps, but enthusiastically promoting (to an enthusiastic audience) Clerks III, the upcoming "legacyquel" in the View Askewniverse.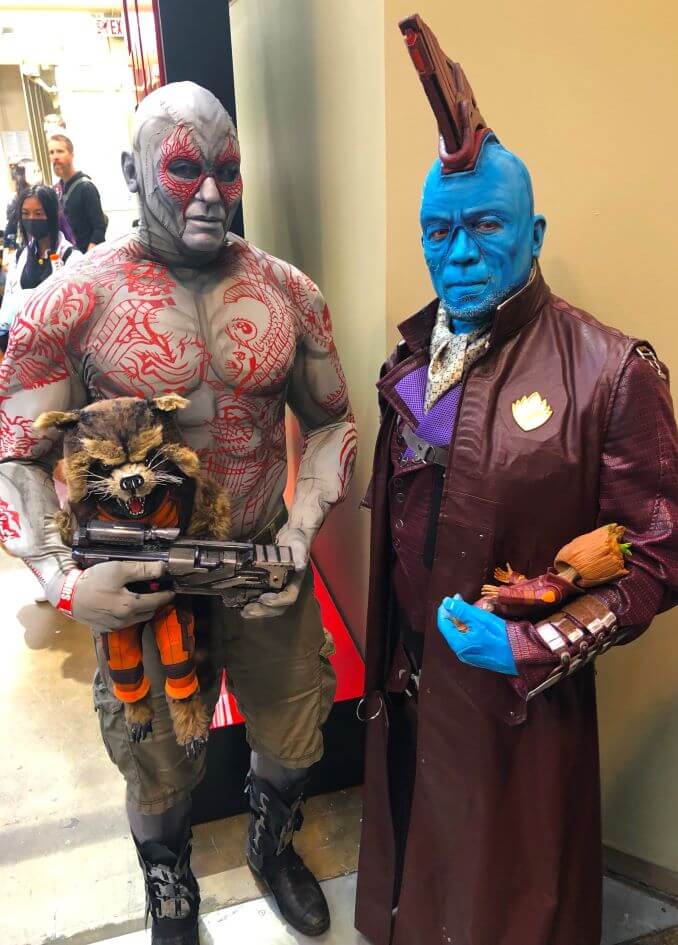 Fan Expo is what you make of it, what fandom you're from. Legendary voice actors like Nolan "Uncharted" North and Troy "Last of Us" Baker were here to entertain the gamers. Their counterparts – Paige "Belle" O'Hara, Billy "Fry" West – here for the cartoon fans. From the sci-fi world, a spry 91-year-old Bill Shatner showed up to regale Expo attendees with stories from his years as a young actor in Stratford and Toronto. Fellow Trekmates Levar "Kunta Kinte" Burton and Brent "Data" Spiner were gracious with their panel time and their repartee with fans. Speaking of droids – Anthony "Threepio" Daniels's impressions of his various Star Wars castmates were fantastic.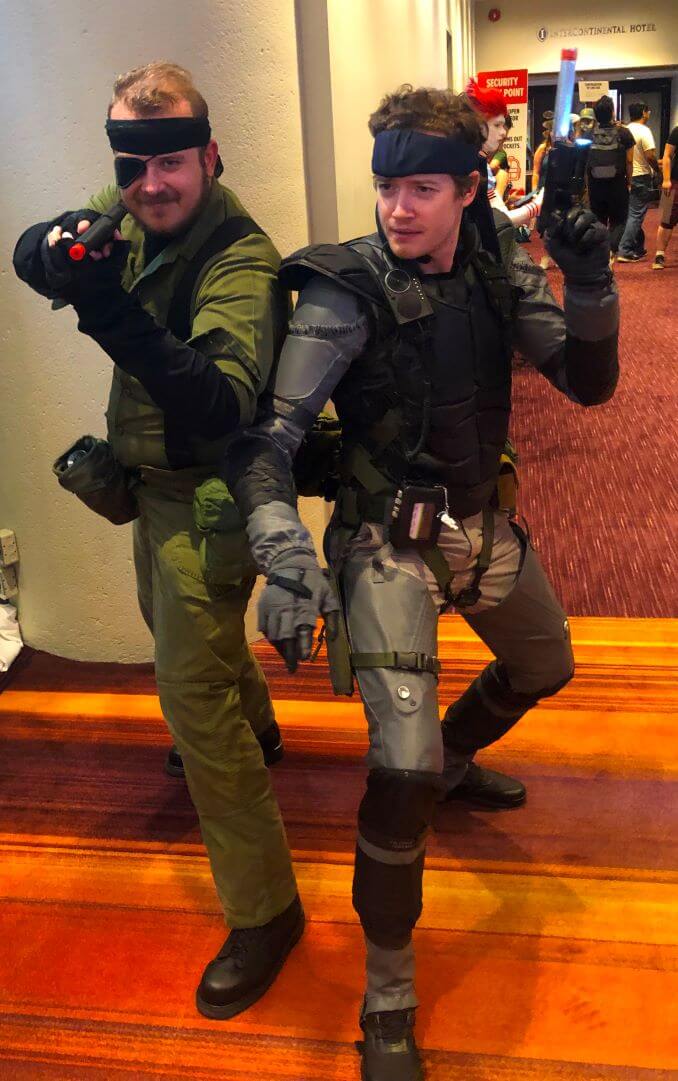 Of course, a con (that's a geek for "convention") wouldn't be a con without a gallery of comic creators, and there were some real legends in the house. Fabled Marvel creator Art Adams was here, as were Winnipeg's own Richard Comely, the creator of Captain Canuck. Other big comic names included Dan Parent, creator of Archie Comics's Kevin Keller, and Scott Lobdell, longtime X-Men writer and the man responsible for the (then-controversial) decision to have Northstar come out as gay in the pages of Marvel's Alpha Flight, in so doing becoming the first openly gay superhero in a mainstream comic book.
Undoubtedly the best feature of Fan Expo is, and will always be, the fans. The incredible cosplay on display – including at least one mechanical Iron Man suit that looked like it might actually take off to the skies at any moment – was just one aspect of the unabashedly good-natured fan engagement all weekend. Everywhere we turned, there were conversations about favourite video game characters, best Dungeons & Dragons campaigns, "favourite Hobbit", and so much more.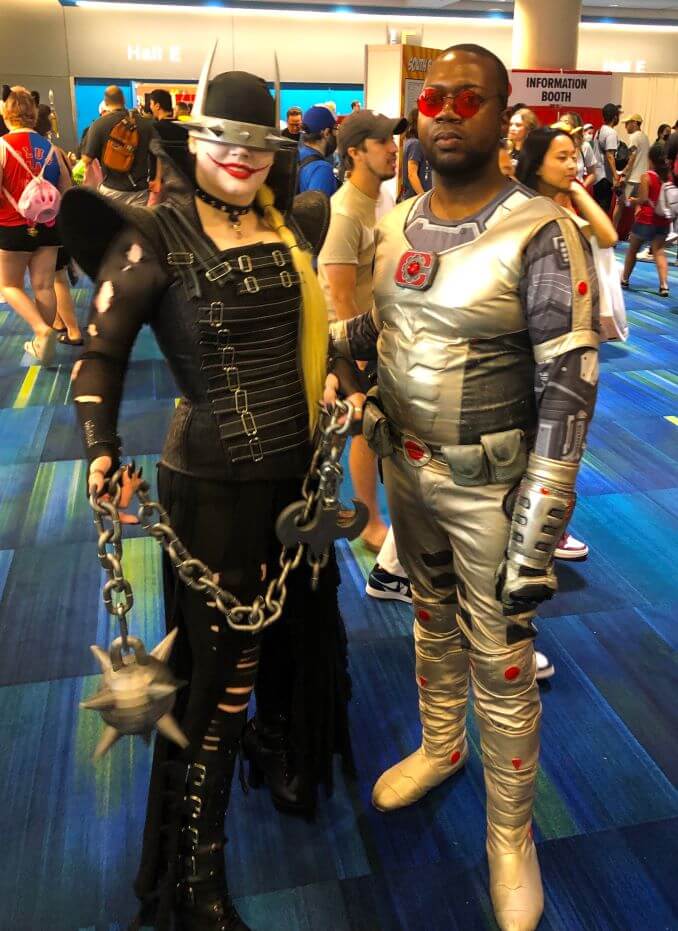 Oh and speaking of which… the climax of this year's Expo was a little thing called the Hobbit Reunion, not so much reuniting (as they've been lifelong friends) as offering the Toronto audience a glimpse into the camaraderie between Elijah Wood, Sean Astin, Dominic Monaghan, and Billy Boyd. The very silly reunion panel, in which the Hobbits, among other things, danced to Rick Astley and donned fake moustaches for a round of Mario Kart, was the perfect cap to the weekend.
As has become standard with these events, not all was Sunshine and Rainbow Roads in Expo land, with some poor organizational choices hampering the experience. Ever shifting celebrity panel schedules left many fans lamenting a missed autograph session or Q&A with a beloved guest. A lack of pedestrian routes between the North Building (primarily reserved for celebrity signings and Q&As) and the South Building (exhibitors and comic creators) led to frighteningly packed crowds and several broken-down escalators – including one that broke down while we were riding it, nearly causing us to tumble on top of the person on the next step. The same nearly happened during several stressful lineups outside celebrity events, where brave Fan Expo volunteers did their best to organize fans into something resembling a lineup, despite the lack of planning for the large crowds that organizers must have known were incoming. It's kind of a shock that something like the Metro Toronto Convention Centre wasn't properly prepared for a convention crowd, but it's as much the fault of the Fan Expo corporate overlords as it is the MTCC.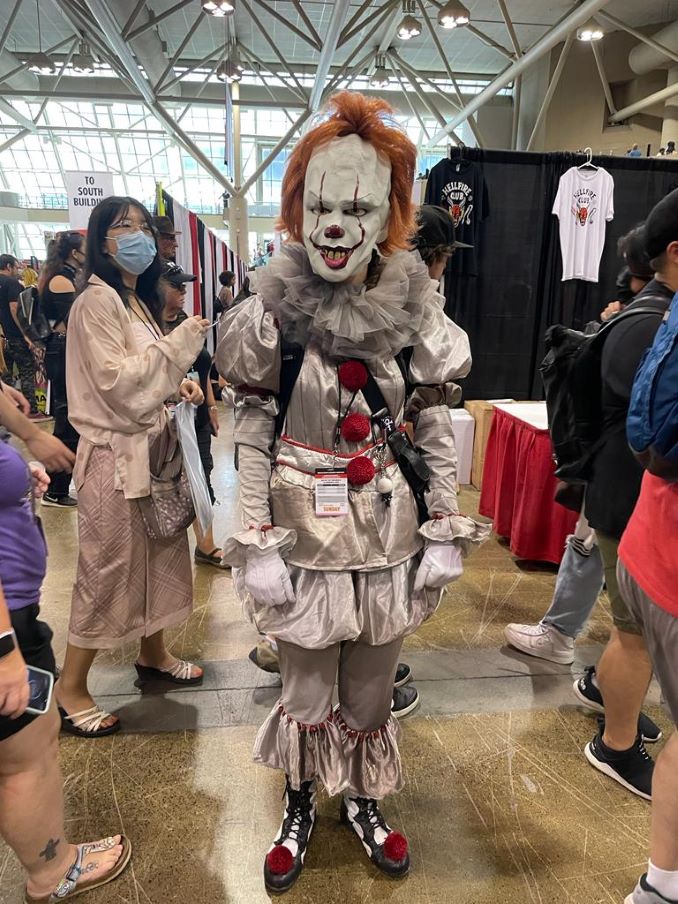 Other oddities included certain comic creators being stationed separately from the main "Creator Alley", leading to their being overlooked. Offensively overpriced food is another long-standing sin of cons, though in fairness to Fan Expo they did not prevent guests from bringing in food or drinks.
Credit to the army of volunteers for the (sadly often thankless) task of handling all the stressed out attendees with their overladen bags of autographed memorabilia and unwieldy cosplay props. The unsung heroes of Fan Expo are the volunteers – decent folks who just love to geek out and want to help other geeks have the best possible time. Hopefully next year, the Fan Expo organizers can do the volunteers – and us attendees – all a favour by tidying up some of the logistics, for example by routing everyone through multiple exits instead of the one overcrowded MTCC bridge, and by booking more ticketed autograph sessions, to avoid all the jostling and panic as fans queue up for hours upon hours.
*
Next up, Toronto Comicon lands in March 2023. Sign up for news alerts and track the latest guest lists here.