The Toronto Railway Historical Association is a federally registered charitable organization that manages the Toronto Railway Museum. We spoke with Kelly Burwash, Manager & Curator, to find out more about them.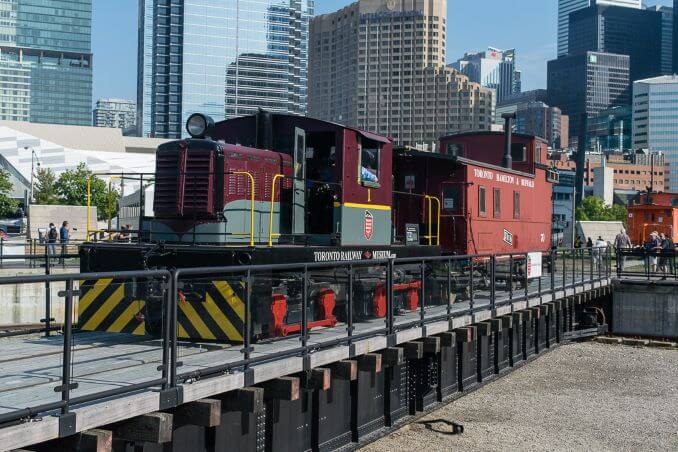 Describe your charity/non-profit/volunteer work in a few sentences.
The Toronto Railway Historical Association is a federally registered charitable organization that manages the Toronto Railway Museum. The Toronto Railway Museum is the repository of the City's vibrant railway history. Our mission is simple: to connect people to the secret history of rail in Toronto and tell the story of those who propelled the city from sleepy town into our nation's economic engine.
What problem does it aim to solve?
The Toronto Railway Museum aims to share the stories of Toronto's railways. This includes not only the artifacts that made up the railways but also the thousands of people who worked in this industry over the last two centuries.
When did you start/join it?
I started working with the museum in the summer of 2017.
What made you want to get involved?
I have a passion for local history and love sharing stories through the museum's exhibits, programming and events. I was inspired by the work the staff and volunteers had done.
What was the situation like when you started?
Our museum was created by a team of dedicated volunteers who laid the foundation for daily museum operations. The museum was active in restoring many of the rolling stock and locomotives in its collection. This work is completed by a group of dedicated volunteers.
How has it changed since?
In the past five years, we have grown and professionalized as a museum. We have volunteers who help us deliver tours, develop programming, plan events, research historical inquiries, and much more. We also added five new directors to our board. This has helped us plan for the next five years of museum development.
What more needs to be done?
We are always looking to share the stories of Toronto's railway history with new people. We would like Toronto residents and visitors to understand how important the railways were to the development of our city, and to have a better understanding of our local history.
How can our readers help?
Come visit us! The museum is open year-round, Wednesday to Sunday from 12 to 5 pm (pending public health restrictions). We'd be happy to have you join one of our tours, check out our new exhibits, or hop on our miniature train ride around Roundhouse Park (seasonal, weather permitting).
Do you have any events coming up?
Since the beginning of the pandemic, we have held monthly virtual lectures on topics related to railway history. These are on subjects as wide-ranging as baseball and the railways to royal train tours. They are held on the third Thursday of each month. Thanks to the support of the Ontario Trillium Foundation's Community Building Fund, we are able to offer these lectures free of charge.
Registration is required. Check out our website to learn more.
Where can we follow you?
Website | Facebook | Twitter | Instagram | YouTube | LinkedIn
PAY IT FORWARD: What is an awesome local charity that you love?
We'd like to mention our friend in promoting the stories of transportation history – the Canadian Transit Heritage Foundation. They are actively involved in communicating the important role of public transit in the growth and social development of Canada during its 150+ years of history.