Ontario is a top Canadian destination and has lots to offer in terms of natural attractions and places to wine and dine. There's also quite a lot to do on the entertainment front, so let's take a look at a few places you could check out if you plan on visiting.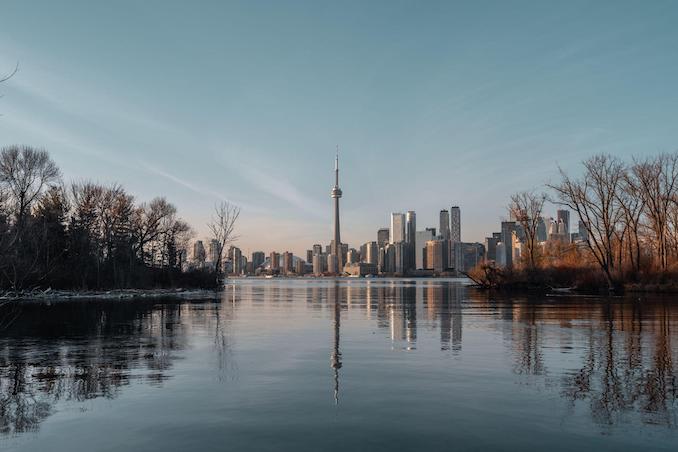 Budweiser Stage
The Budweiser Stage in Ontario Place is one of the best spots to enjoy live music outdoors. Open from May to October every year, the venue can accommodate 16,000 people and audiences can enjoy performances from some of the most popular artists from all over.  Several great live shows have been held there, including Drake's OVO Fest.
Echo Beach 
Echo Beach, also in Ontario Place, is named after the "Echo Beach" hit single from Canadian rock band Martha and the Muffins. Of course, if you're heading there, dress for the beach.
This location offers entertaining live music one can jam to while taking in the Toronto city landscape in the background.
Harbourfront Centre Concert Stage
The Harbourfront venue, located at 235 Queens Quay West, presents aesthetic waterfront viewing and is a great place to enjoy a summer vacation. One of the best perks happens to be regular free concerts and various music festivals.
Celebration Square
Mississauga's Celebration Square also hosts loads of musical festivals and various other events. This appropriately named location has activities spanning open-mic shows to New Year's performances, while the amphitheater in the public square offers seating, as well as dancing space.
Merritt Park Amphitheatre
The Merritt Park Amphitheater on King Street, Welland, is also great for concerts and has the benefit of a floating stage over the Welland Canal plus stone seating that could accommodate 750 persons. So it's not that big but it's still good enough to host summer music festivals on a yearly basis.
Riverfront Festival Plaza
A neat outdoor attraction on the banks of the Detroit River, Riverfront Festival Plaza in Windsor is a pretty popular venue. Due to it being right on the United States border, visitors and performers from both Canada and the US  frequent there.
The views of the Detroit skyline are breathtaking when the sun's out.
Lansdowne Park
Lansdowne Park, situated in Ottawa's urban park in the Glebe neighborhood is in the midst of stores, restaurants, heritage buildings, and fitness spots. The Great Lawn offers lots of space to just spread out a blanket and have a picnic while events such as the CityFolk Festival and RBC BluesFest take place there.
Westben
This 20-hectare spot in Campbellford treats visitors to natural scenery and enjoyable music during Canada's music season. Guests can choose from two open-air venues, aside from the melodious acoustics coming from the timber-framed Barn.
North of the Barn is Willow Hill, where visitors could take their lawn chairs for a musical picnic. The likes of Serena Ryder and Robert Michaels are among names to have performed there. A more intimate location is the Campfire near the meadow where treats and other entertainment could be enjoyed.
Casino Rama
There's a lot in the way of gambling entertainment in Ontario, with Casino Rama in Orilla housing everything one could ask for. Apart from gaming houses, there are restaurants, spas, and other forms of entertainment.
Gananoque Inn & Spa, near Shorelines Casino
The Gananoque Inn & Spa and Shorelines Casino could be found in Thousand Islands and are excellent choices for visitors, who could take advantage of eateries, a spa, and a remarkable view of the St. Lawrence River. The casino is a few minutes away by car and has multiple table games, a variety of slots, and a restaurant.
Caesars Windsor
Another Windsor location, Caesars offers a memorable experience as it presents impressive amenities, casino gaming, restaurants, and waterfront views. Caesars Ontario is also live now, handing visitors even more options. 
The Colosseum is a performance venue that has hosted the biggest names in entertainment from around the world.
Nestleton Waters Inn
Nestleton Waters on Lake Scugog in Port Perry is a luxurious accommodation that's right across the water from the Great Blue Heron Casino. The casino invites gamblers to play slots and table games and has several options for dining.
Said inn has a great restaurant and bar too. 
If you're after some quiet or have seen too much action, you could visit the boutiques in downtown Port Perry or simply walk along the Lake Scugog waterfront.