It is fun to mix and match your clothing to highlight your personality and show some flair. Not many consider custom clothing, because they may think it is only for clothing designers, they believe it is too difficult, or that it requires a big-time investment. Customized clothing is easy to design from scratch and can be shipped to you quickly. Instead of purchasing clothes, you might not like, consider designing your own outfits and showing some character.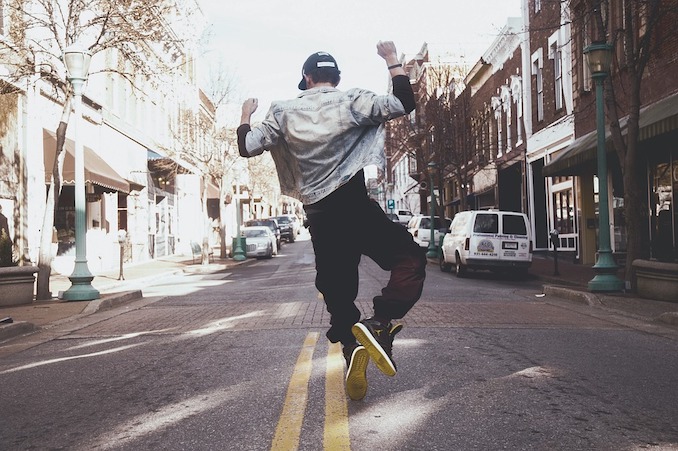 T-shirts
You can never get enough t-shirts, and the funniest ones are the most memorable. You can create a t-shirt with a graphic image, pick solid colours, add slogans or quotes, and pick patterns for your t-shirt. You can get a full-sized tee or a crop tee, along with other t-shirt styles. Another idea is to design a t-shirt with a custom neckline, such as a V-neck or scoop neckline. For ladies, you can pick a custom embroidered t-shirt for a classier look. 
Hoodies
Make a stylish hoodie that you can throw over your everyday clothes. You can print out solid-coloured hoodies, upload graphic images, and create patterned designs across the fabric. There is also the option to create tie-dye hoodies in multi-coloured patterns. The hoodies are made with high-quality fabric that helps keep you warm in cool temperatures. 
Hats
Create a hat that matches your flavour with a custom design that perfectly matches an outfit. Choose from a variety of hats, such as snapbacks, bucket hats, baseball caps, visors, and 5-panel hats. You can upload a design of your choosing and create a beautiful or snazzy hat with character. Add vivid imagery or design a pattern that stands out. 
Leggings
You can create high-quality and durable leggings with all kinds of patterns and colours. Your leggings can be custom designed for jogging, yoga, home comfort, and even casual outings. They are soft, flexible, and comfortable and can have colourful imagery printed on them. 
Socks
Add socks to your wardrobe to make your outfit more fun. You can design and wear socks that highlight colours in your look or give them as a gift for inside jokes. Socks can come in solid colours, graphic designs, or all-over patterns. 
Dresses
Design a cute dress you can throw on for the weekends or go to your next party. Your dresses can be designed for a simple, elegant look or a dramatic and hot look. You can also make sweater dresses that keep you warm in the fall or winter. They come with a hoodie and a drawstring, mixing the urban chic look of a hoodie with the casual comfort of a dress. 
Swimwear
Try to create your own swimwear with brilliant designs that look great on you. Your swimwear can have alternating colours with a solid neon top and a neutral bottom for an edgy look. For a goofy and humorous look, put patterns of your favourite TV shows on your swim gear. You can create a one-piece swimsuit or a two-piece one. 
Pants
If you are preparing for the winter chill, you can design your own fleece sweatpants that are comfortable and ready for casual wear. You can pick a solid colour or print out your own pattern. All-over print joggers allow you to place your design, graphic images, and other funky shapes onto the pants. Dress up or dress down an outfit by making your joggers brightly colourful or neutral-toned. Sweatpants are also available if you want custom workout pants. For indoor use or summer outings, create customs shorts to match your outfit. 
Jackets
Bomber jackets are great for cool weather and also look stylish. You can create many types of bomber jackets, such as embroidered or zip-up styles. If you need a jacket that you can use for more athletic activities, you can create an athleisure jacket that has multi-use applications. You can hang out or work out in your athleisure jacket, which makes it great for when you are on the go. Denim jackets are also available that you can design in different colours.
Get Started On Creating Custom Clothes
There are a large variety of custom clothes you can create with ease and convenience. They are also made of highly durable material that can last a long time. Instead of shopping in stores and being stuck with a lack of variety, you can design something brand new. You can print out anything you imagine onto your custom clothes. New custom pieces of clothes can help highlight clothes you already own. Alternatively, you can revamp your wardrobe with several pieces of custom clothing that you can mix and match to give yourself a new look. If you love what you wear, give it as a gift to others as well.