Havergal College is one of the oldest private boarding schools for girls, which is known for the highest academic standards and teaching traditions. The college strives to ensure that at the end of their studies, its pupils become holistic, inquisitive, and courageous girls with a rich inner world, capable of becoming real leaders in a rapidly changing world. In this article, we will discuss which benefits a Нavergal college offers to its pupils.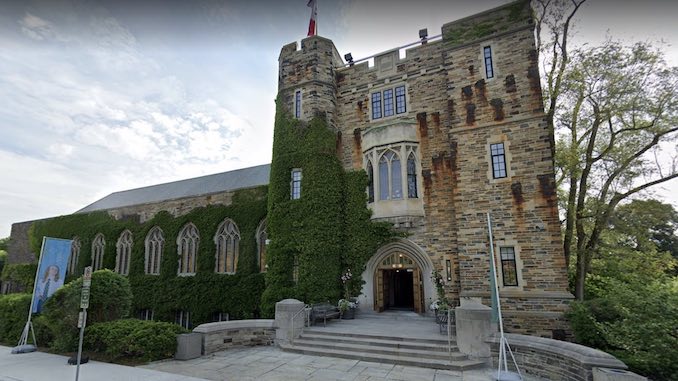 About Havergal College
Havergal College is located in the capital of the province of Ontario – the city of Toronto, which is the largest industrial, commercial, financial, and cultural center in Canada. Toronto is a real metropolis that can offer endless possibilities for an exciting vacation. There are many attractions here (CN Tower – a 533-meter high TV tower, the Masonic Temple, the Baldwin Steps, Casa Loma mansion, etc.), interesting museums (The Art Gallery of Ontario, the Royal Ontario Museum, the Hockey Hall of Fame), theaters and concert halls, sports facilities (the Four Seasons Centre for the Performing Arts, and Rogers Center). Beautiful gardens and parks of the city are open for lovers of outdoor activities. Toronto's excellent transport infrastructure allows you to quickly get to your destination. Two hours from Toronto is the legendary Niagara Falls.
The beautiful college campus of 22 acres is located in the central part of the city and is the largest among the city's girls' schools. The campus houses a complex of buildings of traditional-historical and modern architecture, among which there are buildings of a junior, middle, and high school with well-equipped classrooms, a learning center, a canteen, and a library. There is also a boarding house in this building. In addition, the campus has 2 residences, a large meeting room, a computer center, a theater, an art studio, a photography studio, and much more.
Educational programs
There are several different programs for pupils at Havergal College. Let's consider each of them.
1. Junior School (JK-Gr. 6)
The Junior School is designed for young learners from kindergarten to 6th grade, offering a tolerant and inclusive community that supports pupils at every age and every stage of their educational path. Based on the foundations of a liberal arts education, the curriculum fosters an exploratory mindset and equips pupils with a set of tools for both academic excellence and overall well-being, thereby laying the foundation they need to satisfy the claims of an ever-changing world.
2. Middle School (Gr. 7-8)
The secondary school program is designed to support pupils during the awkward age when they begin to develop an independent spirit. College specialists create opportunities for girls to try themselves in new areas, as well as help solve problems and properly rejoice at success.
Pupils are provided with many new opportunities in educational and recreational areas, they can attend sports clubs, and music. art studios.
Teachers are focused on building trusting relationships with girls and supporting each pupil as they develop their confidence and self-esteem. Each girl gets into a class group and will spend her study and free time for a year under the strict guidance of a class teacher.
3. Senior School (Gr. 9-12)
In senior school, girls learn to take responsibility for the decisions that will shape their future. College teachers help students in many ways to find new opportunities that will allow them to adapt to changes as they return home or move to another country. Every college student gains the confidence and ambition to help them find their own path in life.
Havergal college students graduate as informed and responsive global citizens who are ready to make the decision to, for example, continue their studies at a university in Canada or abroad. For students who enter the 9th grade, the program is designed in such a way that they learn about different views and worldviews. College graduates 100% study at their chosen university, including prestigious institutions around the world.
4. Boarding School
The boarding school, located in the high school, provides students with a unique experience filled with opportunities to learn, develop and make reliable friends of interest. Students are fully involved in student life through classroom training, hobby groups, and sports clubs. The college accepts students from about 20 different countries for this program, but all of them are united by such common goals as a passion for learning new things, a desire to be a worthy citizen of the society, and not being afraid of the challenges that may arise in life.
5. HC-X
HC-X is focused on supporting students and educators with relevant programs and innovative ways of learning. HC-X offers digital education programs for students and parallel professional training for college teachers. HC-X leads the Havergal digital ecosystem and digital tool integration, support, and education.
For example, Digital Wisdom is one of Havergal's college courses created to support students' skills to the development and ambitions to fulfill themselves in the IT industry. This course is offered to students in Grades 5 to 8 as an integrated program.
Accommodation and food
Girls live in 2 residences in double rooms in a historic building on campus. They are under the constant care of the curators, who at any time, if necessary, can provide them with assistance.
Meals are available 3 times a day (an additional 3 times a day there is access to snacks). On weekdays, meals are served in the dining room on campus (on weekends, students are provided with brunch and dinner). Students can enjoy the widest selection of delicious and nutritious international, vegetarian and other cuisines, including fresh organic and seasonal products.
Events
Girls who study at Havergal College can play basketball, hockey, field hockey, football, badminton, golf, rugby, softball, tennis, frisbee, as well as triathlon, swimming, skiing, and snowboarding. Girls also can attend art and dance clubs.
Conclusion
Studying at Havergal College is a great opportunity to get a great secondary education abroad in one of the most prestigious Canadian boarding schools for girls, which not only provides solid academic knowledge but also educates them in the ability to think creatively and critically, make informed and responsible decisions, to be the undisputed leader in various spheres of life. OurKids will help you to find information about the boarding schools in Canada, their programs and tuition fees.