The moment you meet Ora, you'll fall in love! Ora is a fun and social girl who can't wait for your 24/7 love and attention.
This curious gal will keep you entertained for hours. One minute she's doing zoomies in the living room, the next minute she's hopping around and exploring, and before you know it, she's passed out in the middle of the floor, belly up, sunbathing.
A bunny-proofed home is a must for Ora – her curiosity can sometimes lead her to cables and cords. Other than that, she has great house manners with no accidents when free-roaming or chewing furniture. With her high energy, she would love being a free-roaming bunny in her new forever home.
Speaking of her new forever home, Ora would love to find a family with people who are home throughout the day. She loves hanging out with people, even strangers, and enjoys pets and cuddles whenever she can get them – especially along with her adorable, gigantic ears. She currently lives with another cat and young child with whom she's very comfortable. What can we say, she's a social gal who enjoys the company of many!
Open space to run in, tons of pets and cuddles from a loving family, and fresh veggies are what Ora needs in her forever home. Does that home sound like yours?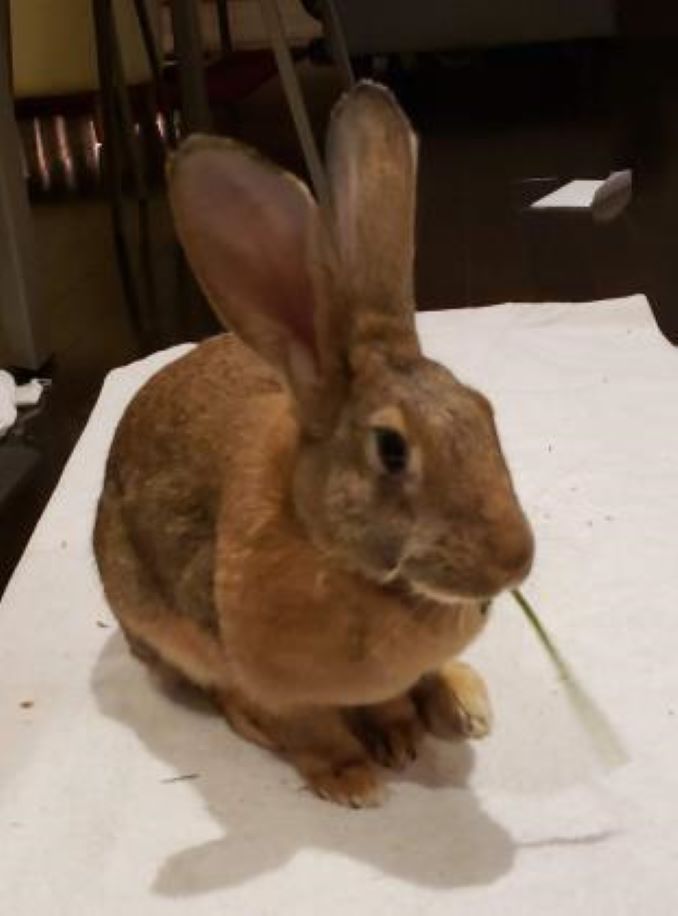 Ora
Breed: Flemish Giant
Age: 1 Year 5 Months
Sex: Female
Size: M
Colour: Brown
Spayed/Neutered: Yes
For Toronto Humane Society's complete adoption process, please click here to learn more about how you can make this companion, a forever friend!
About this column:
Each week we feature animals available for adoption from local shelters in the Toronto area with the hopes that our readers will assist in finding good homes for them. If you, or someone you know, has the resources to take care of one of these animals, please do get in touch with the appropriate shelter via the links provided.