Molly is a sweet excitable girl with lots of love to give. She loves meeting people and getting attention, enjoys going out to sniff and run around and loves her treats as well. She can be a little uncomfortable with overhandling, especially for medical purposes, so would benefit from someone who can patiently work with her on desensitizing her to purposeful handling and practice frequent consent tests to ensure Molly is comfortable every step of the way. Molly doesn't seem to have much experience on leash and can be a little distracted and excitable, but once she's in a less stressful environment she will quickly learn to walk better on a leash with some training. Molly will make a wonderful companion for someone looking for an intelligent and athletic dog they can take on adventures and maybe join agility or other dog sport team with!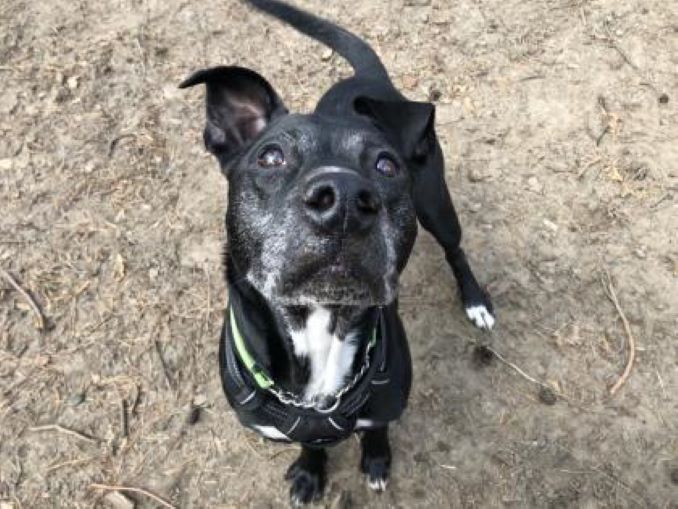 Molly
Breed: Boxer, Mix
Age: 5 Years 1 Month
Sex: Female
Size: L
Colour: Black / White
Spayed/Neutered: Yes
For Toronto Humane Society's complete adoption process, please click here to learn more about how you can make this companion, a forever friend!
About this column:
Each week we feature animals available for adoption from local shelters in the Toronto area with the hopes that our readers will assist in finding good homes for them. If you, or someone you know, has the resources to take care of one of these animals, please do get in touch with the appropriate shelter via the links provided.