Lorette Luzajic is a driving force in the local and global creative arts space. She is compelled by eclectic curiosity: her art and stories are filled with collage fragments, snippets of imagery, poetry, music, humour, energy and magic collected from reading, travel, watching the world, and art.
Lorette Luzajic makes mixed media artworks that defy categorization, blending abstract with pop art, expressionism, surrealism, and an urban vibe. Her work has collectors in over thirty countries. She has shown everywhere from galleries and hotels and art fairs to book covers, billboards, movie props, The Spoke Club, and the Royal Ontario Museum. Lorette has a BA in Journalism from Ryerson, but she usually writes about art. She can be credited with bringing ekphrasis to the mainstream through the flagship journal she founded in 2015, The Ekphrastic Review. She teaches both art and writing in person and online, with a popular Ekphrastic series focusing on art appreciation for writers.
In person and in her work, there is an unexpected synthesis or balance of darker themes like grief or illness with hope and light. Lorette Luzajic often says that life is hard, and the rest is gravy. We've been close friends for 20 years.
Written by Maeve-Arden Carr – friend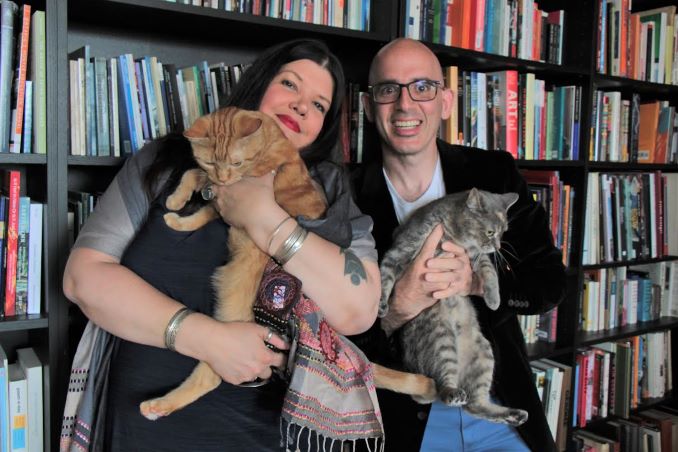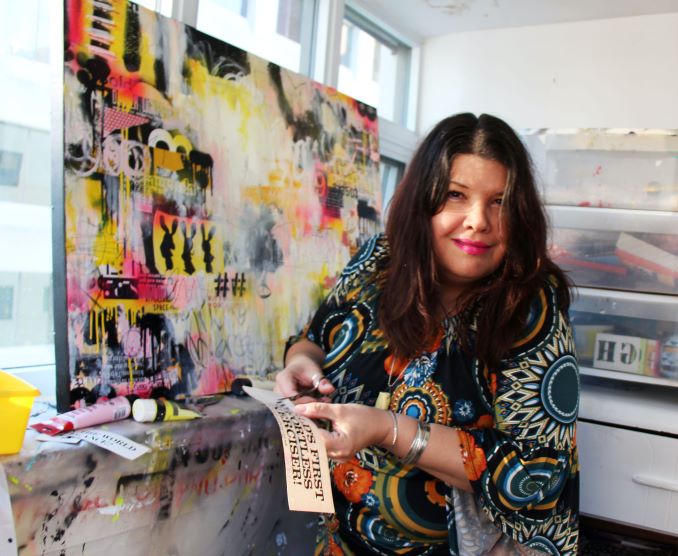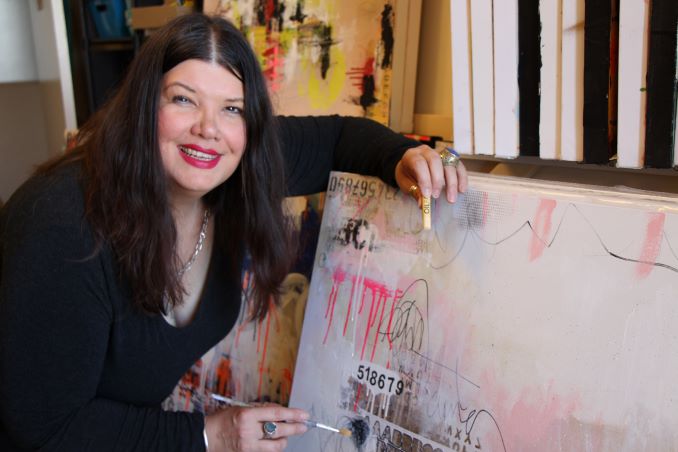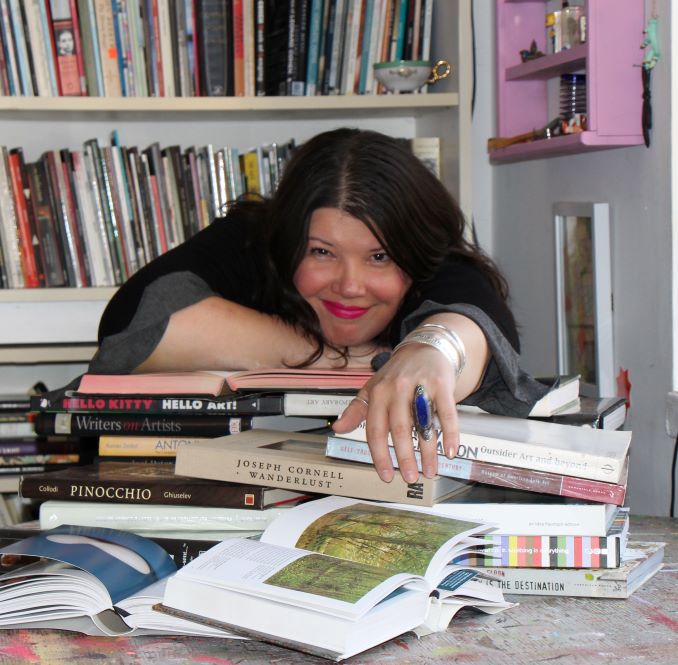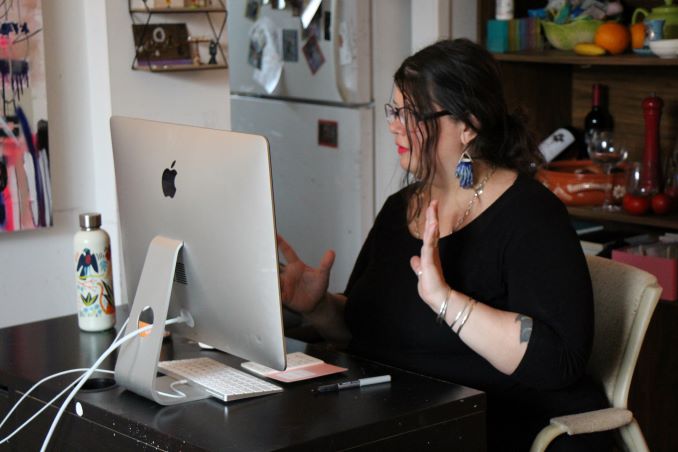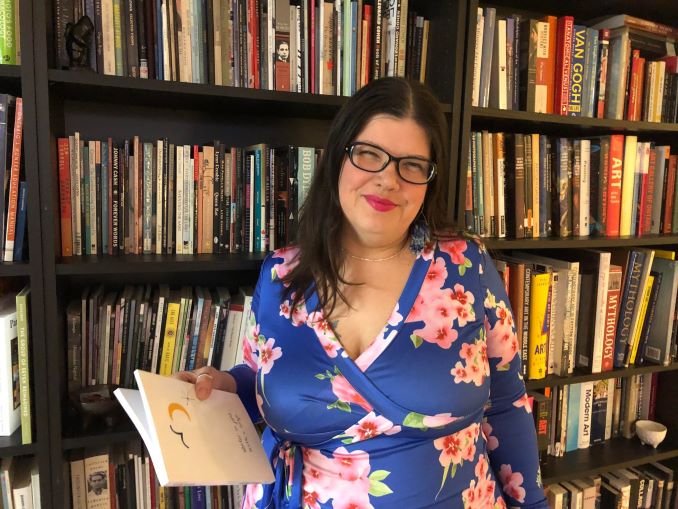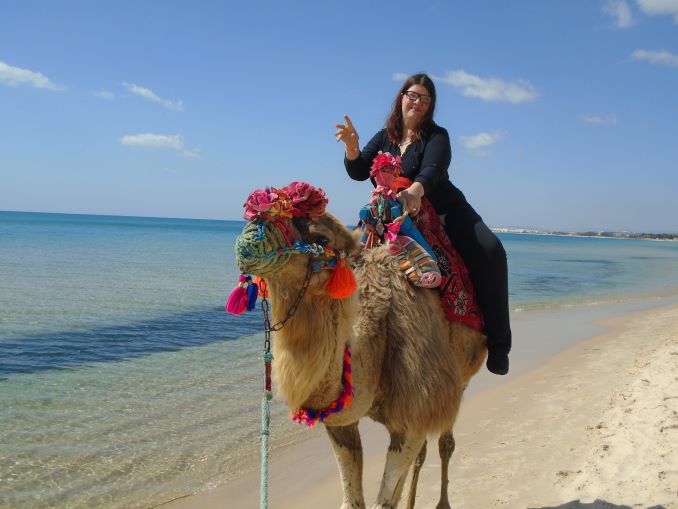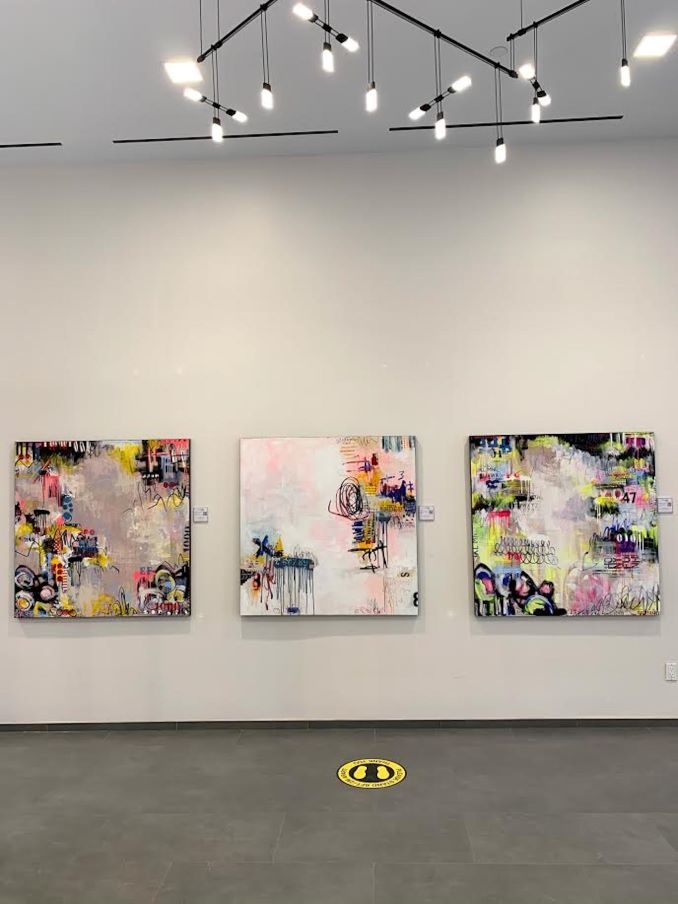 Which 'hood are you in?
I recently moved to Bathurst and Steeles after ten years at Yonge and St. Clair. I'm looking forward to exploring the community when the pandemic is over. There are lots of nooks and crannies here to get in touch with my Russian heritage, as well as amazing Vietnamese, Chinese, and Japanese food so far.
What do you do?
I feel so fortunate to say that I work as an artist and writer, doing things I love passionately. I collect images and text, then "remix" them, playing with juxtaposition, layering the collage elements into the paint, pastel, spray paint, graffiti, and more. I sell my work in exhibitions and online, here in Toronto and around the world. I have travelled to Tunisia and to Mexico to work with and exhibit with other artists. I am obsessed with colour especially, always striving for striking and dramatic combinations. I have always been enchanted by art and artifacts, of western culture and other cultures, too, and study art obsessively. It fuels my own art and my writing, too.
I write prose poetry and small stories sometimes called flash fiction. I write about all the twists and turns on my path, about my struggles with mind and body and spirit, if you will, along with the magical discoveries and blessings that come alongside every heartbreak. My stories are composites of borrowed biographies, moments and scenes observed, personal experiences, and pure fabrication.
I also teach ekphrastic writing, creative writing, art appreciation, and mixed media collage. I teach art at the Centre for Addiction and Mental Health, through an amazing program called Art Cart with Workman Arts. They bring professional artists with lived experience of mental illness to work with clients currently in treatment. I love bringing creativity to people who are struggling because I know it can change your life. I also work with new and established writers teaching art history and creative writing, through the literary journal, The Ekphrastic Review. It is about literature inspired by art. Working on putting the journal together, reading submissions, promoting, and planning is a big part of my day every day.
Other things I love to do include travelling. I want to see the whole world. I love taking pictures in new places or just around the corner. I collect small interesting objects along the way for my curiosity cabinet. I enjoy the world of wine and love to wax poetic over the properties of Chardonnay or Carmenere. I love to cook spicy foods. I love to visit churches. And museums. I watch detective shows and Shitt's Creek.
What are you currently working on?
I'm creating a custom artwork for someone who loves Sylvia Plath, creating the piece with collage details and symbols that are meaningful and personal to the client. I love creating this way, immersing myself in the subject and then exploring that through collage to make something beautiful that is full of special, personal moments for the owner.
I'm working on stories to follow up my recent books, Pretty Time Machine, and Winter in June.
It is another collection of small stories inspired by art. I'm working on my next column for Good Food Revolution, an amazing local-born website that promotes culinary culture. Eat Play Rove is a monthly deep dive into the history and lore of various cuisines and ingredients. I wrote a Wine and Art column here for many years, and have recently started this new project looking at the unexpected stories behind foods.
Where can we find your work?
Artwork | The Ekphrastic Review | Eat. Play. Rove. | Website