WITH the US Open on the horizon, the best in Canadian tennis will head to Flushing Meadows with a renewed confidence and a genuine belief they can challenge for both the men's and women's titles.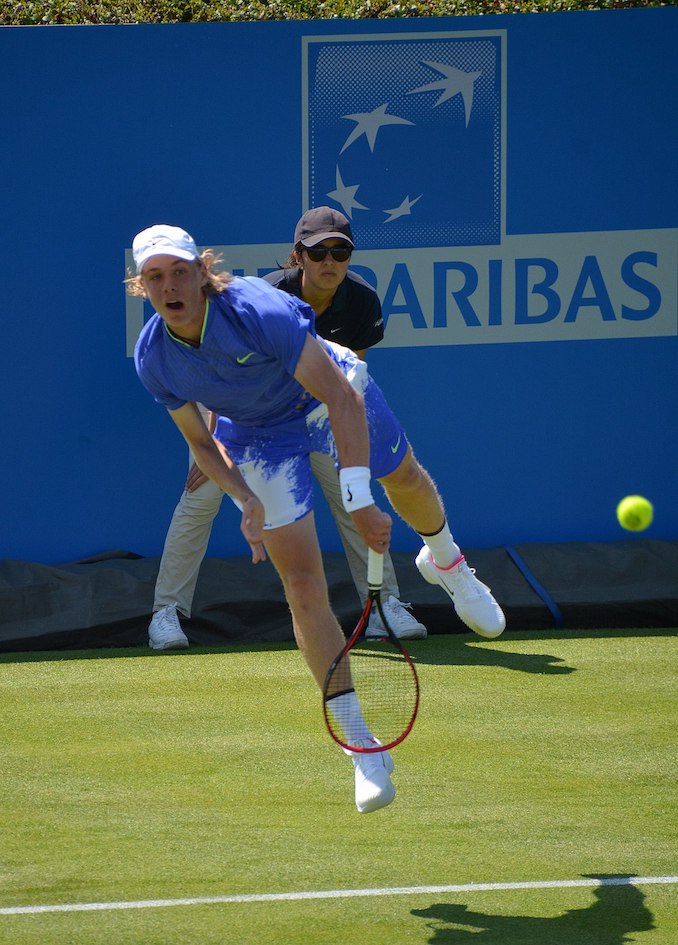 The latest odds have both Denis Shapovalov and Bianca Andreescu trading at fifth favourites for the highlight of the hardcourt season, with a host of their compatriots capable of going deep in the tournament.
With the 2019 success of Andreescu still fresh in the memory, the men's contingent will be keen to follow in the Mississauga-born 21-year-old's footsteps, reports Toronto Guardian. 
While Shapovalov is a generous 40/1, the men's odds are greatly affected by Novak Djokovic's dominance of the game. The Serb will be going for a clean sweep of the Grand Slams after his success in Australia, France and at Wimbledon in July, where he beat the Canadian 22-year-old in the semi-final.
Djokovic is odds on to become the first man since Rod Laver to win all four slams in a calendar year, and victory in New York would make the Serb the outright leader in major wins with 21 career Grand Slams.
Shapovalov's close friend Felix Auger-Aliassime is closing in the world top ten and he is just behind his fellow countryman in the betting (66s); if he can reach the final stages of the US Open, he will be well on his way to breaking that particular barrier.
But after Shapovalov's run to the semi-finals at Wimbledon, it is the player whose fledgling career began at Richmond Hill Country Club who is seen as a challenger to Djokovic, so CBC Sports. 
"I'm super excited, the momentum is great from Wimbledon and I just feel like the past couple of months my game level has improved a couple more steps up," Shapovalov said ahead of the hard court season. "I just feel like a confident player right now, I feel like I'm able to compete with anyone. I feel like I'm becoming a really big threat. Those are definitely super positive things for me.
"I think it's always important to back yourself in sports in general, but especially in tennis. If you're going out in the match and you don't fully believe you can win, then you obviously don't have a chance. In this sport, anyone can beat anyone on any given day.
"For me, I've always backed myself against any player, but especially at Wimbledon I felt like my game was really at that level to go far and even lift that title. It was a good feeling. And coming off of that tournament, all the emotion from those two weeks kind of got to me – that's why I had that reaction (crying) after the match. It was just a combination of everything."
The women's tournament is far more open with Andreescu (12/1) deemed a genuine contender, despite still not rediscovering the form that saw her memorably claim the trophy two years ago, making history in the process as the first Canadian to win a grand slam.
After climbing to fourth in the world she was laid low by a knee injury at the WTA Finals in Shenzhen in 2019, an injury that effectively ruled her out of action for around 16 months. Former US Open champion Naomi Osaka (5/1) and current Wimbledon title holder Ashleigh Barty (13/2) are the top two win the women's betting, told us Illinois-based betting experts.