Garth is the strong, silent type with a heart of gold that only the most special humans will get to see. This boy plays hard to get. He'll come up to you, let you scratch him a little, then he'll shrug you off out of nowhere!. He'll be purring all the while just to keep you hooked, then turn his back on you again. That's his trick, people have been playing with his heart for so long, he's decided to turn the tables and play with theirs!
Garth is independent, but enjoys the occasional scratch, the pet, and purrs to tell you he's into it. He isn't crazy about hugs or being picked up, but is a great listener if you to vent after a long day at the office.
Garth is a shy boy who needs to know if he can trust you before he opens up. He has to know you won't go away. Once he finds that trust, he can become very sweet and affectionate, purring, kneading, and listening to you talk about your day. He's looking for a calmer home with more mature people, people who can appreciate space, quiet, and a cozy night in. Sound like your cup of tea?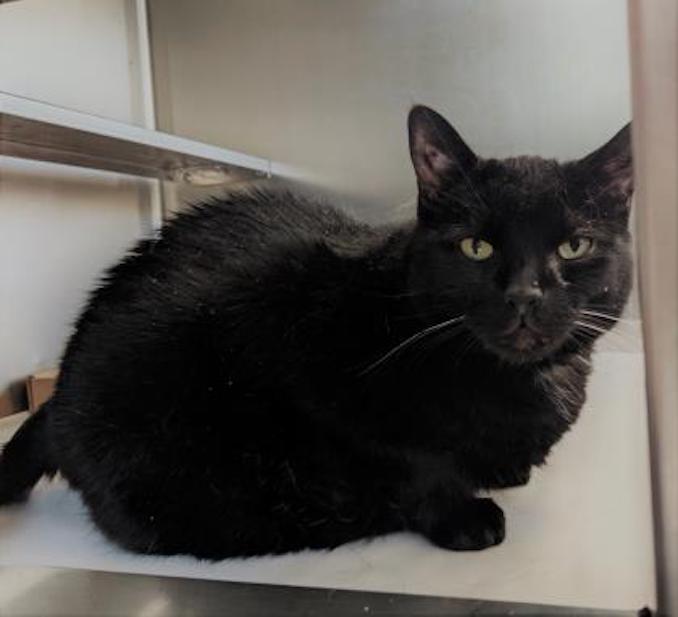 Garth
Age: 8 years 6 months
Sex: Male
Size: Small
Colour: Black
Spayed/Neutered: Yes
Declawed: No
In order to ensure a smooth and successful adoption, please remember to check all the basic requirements for adopting before coming in to the shelter.
About this column:
Each week we feature animals available for adoption from local shelters in the Toronto area with the hopes that our readers will assist in finding good homes for them. If you, or someone you know, has the resources to take care of one of these animals, please do get in touch with the appropriate shelter via the links provided.