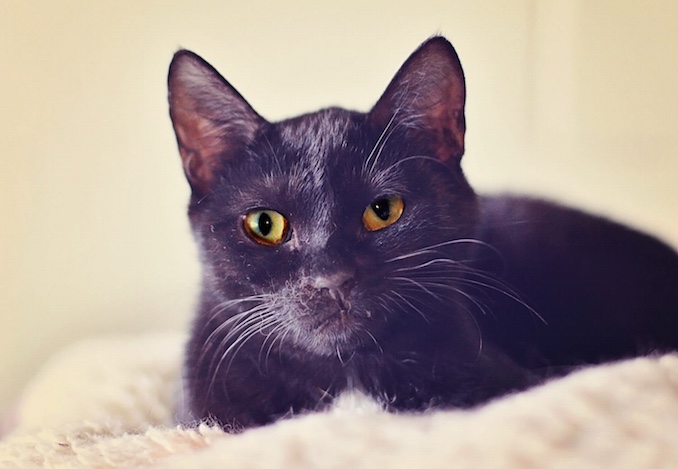 Meet Marshall! – DOB: August 2014
Marshall came to NTCR as a kitten when he was found all alone and rescued from field in Markham in the dead of winter. When he first arrived he was terrified, lonely, scared and did not like to be touched at all. He has started his journey in learning to trust and will accept head tubs but can spook easily. He starts out shy, but when he feels safe, secure and trusts he warms up quickly. Marshall will need an understanding, patient owner who is willing to give him time to feel secure and trust. Once established, sweet Marshall enjoys being petted, is full of adventure, loves to explore, and is lively, playful, ball of "fun"! He is good with other cats and would need a little time to adjust to new surroundings.
About North Toronto Cat Rescue
This column features Toronto pets available for adoption.
Our current features come from North Toronto Cat Rescue which is a no kill, no cage shelter in Markham, Ontario, Canada. They have saved over 2000 cats over the years from both the harsh environments of life on the streets and from kill shelters in Ontario and Québec. They care for both kittens and adult cats. I always like to promote getting an adult cat as it is a lot easier to pick the cat with the right temperament for you.
The NTCR shelter is run by volunteers with no government assistance. They currently have around 200 plus awesome cats that would love a good home. Go and visit them soon!
For more info, Visit the NTCR Website.