During the first two decades of the twenty first century, Canadians' love for credit cards was getting stronger every year. More and more people were obtaining credit cards from 2000 onward, until the number of credit cards in circulation hit a record high in 2013 and then again in 2018. In 2013, Canadians collectively used 76.3 million credit cards. In 2018, there were 75.3 million credit cards swiped in this country. The beginning of the millennium, Canadians celebrated with only 40.1 million cards in their hands. The popularity of the credit cards, therefore, has almost doubled since the turn of the century. During these twenty years, when Canadians were busy ordering credit cards, their enthusiasm slackened only once in 2014. That year, the number of credit cards in circulation in Canada slid from a record high of 75.3 million reached in 2013 to 72 million in 2014, after one issuer had made reporting changes that caused the number of credit cards to decrease.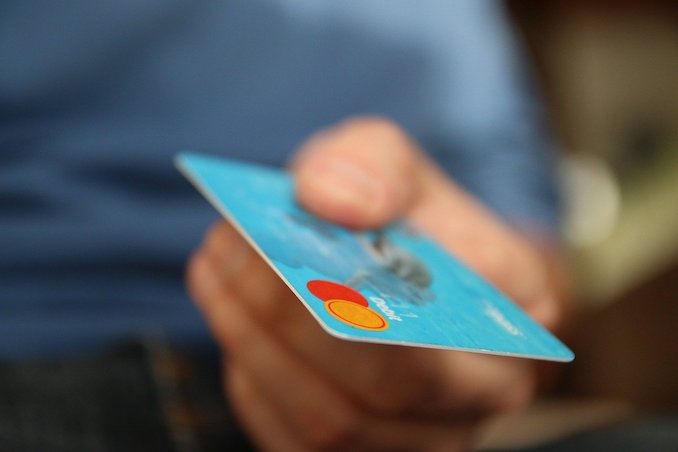 The growth of credit cards' popularity in Canada can be explained in part by their variety. There are so many different cards offering different interests and rewards that Canadians experience the embarrassment of riches. Not always able to choose among lucrative offers, people often order several cards to have additional rewards from each of them.
While acknowledging that people may be seduced into ordering many cards by card issuers' reward systems, we want to clarify any confusion readers might have with regards to credit cards existing now in Canada. In what follows, we are discussing different credit cards Canadians might have: a vanilla credit card and reward credit card. If you are an avid traveler, you might be interested in travel credit cards, choosing the best of them for the sweetest rewards they offer. We will explain how travel reward cards differ from plain vanilla credit cards in the space below. We will also elaborate on a student credit card so that students among our readers know how they can benefit from their choice.
The most common credit card in Canada is plain vanilla. In financial terms, "plain vanilla" means the most basic type of any financial instrument. The association with a vanilla ice cream might help to grasp what the plain vanilla credit card is: just as plain vanilla ice cream contains neither chocolate chips nor berries, no waffles, so does the plain vanilla credit card offer no rewards. Those Canadians who do not look for bonuses will be happy to obtain a vanilla credit card. The most popular vanilla credit cards in Canada are Scotiabank Prepaid Reloadable Visa and Vanilla Prepaid Mastercard. They allow you to have a revolving balance up to a specified credit limit. Your credit is used up when you make a purchase. With every purchase, you receive more credit. You will also have a finance charge applied to outstanding balance at the end of each month. On a certain due date, you will need to pay a minimum payment. If you fail to do so or are late with your payment, you will be penalized.   
Even more popular in Canada is a reward credit card. Unlike the plain vanilla card, the reward card offers you bonuses on credit card purchases. You may receive these bonuses in one of the three forms: cashback, points, or travel. A cashback reward credit card gives you a percentage of the money you spend on every purchase. As a rule, Canadians receive between 0.5 percent to 2 percent of their purchases as an annual rebate, which is credited to their credit card account. If you are interested in ordering such type of the credit card, check out TD Cash Back Visa Infinite Card and Scotia Momentum Visa Infinite.
Other reward credit cards give bonuses to Canadians in the form of flying miles. Such cards are called travel rewards credit cards. There are two types of the travel rewards credit cards. They can be either of general purposes or brand-specific. Those people who stay loyal to particular airlines or hotels, benefit more from the second type of the travel credit card. Canadians who like to search for the cheapest flights and prefer hotels for discounts they offer should choose a general-purpose travel reward credit card. They will still receive rewards when they use their card but will not need to show loyalty to specific airlines or hotels.
The third type of rewards is points. A points rewards credit card gives Canadians points for every purchase, which they can later redeem for cash, travel, gift cards, or other merchandise. What is important to understand, however, is that not every reward credit card will give you the same points for every purchase. Some do, but others usually give extra points for certain categories such as gas payments, groceries, restaurants, or certain streaming services.  The best points reward cards in Canada now are Scotiabank Gold American Express and American Express Cobalt.
If you study in a Canadian college or university, you should consider ordering a student credit card. Credit card companies giving young people student credit cards do not check their credit history, which makes obtaining this card much easier than ordering reward credit cards or even plain vanilla ones. Like rewards credit cards, many student credit cards offer rewards and low-interest rates on balance transfers. The majority of Canadian students choose among Tangerine Money-Back credit card, BMO Cash Back Mastercard, or Scotiabank SCENE Visa Card. These cards either offer flexible cash back, or flat-rate cash back rewards, or free movies.
There are other credit cards abounding in Canada. All of them offer various interest rates and various rewards programs. Before applying for any of the credit cards in use in Canada, carefully study what they offer and choose a card that is most relevant to your financial needs.