iskwē | ᐃᐢᑫᐧᐤ is, among many other things, an artist – a creator and communicator of music and of movement, of pictures, poetry and prose. And through it all, she's a teller of stories that have impacted our past and will inform our future. acākosīk | ᐊᒐᑯᓯᐠ is the culmination of her creation and collaboration to this point. It's a collection of seven sonic explorations that not only blur lines between sources and styles, but also between the actual and the ideal, the real and imagined.
Building on the foundation of potent, cross-cultural electro-pop established on her self-titled 2013 debut and the Juno-nominated, Polaris Music Prize Long-Listed 2017 follow-up The Fight Within, acākosīk incorporates more intense and urgent tinges of alternative, post-rock, and even industrial. The cohesive-yet-combustible result tips a cap to modern innovators like Florence + The Machine and FKA twigs while simultaneously borrowing sounds accumulated over centuries by iskwē's cree and Métis ancestors.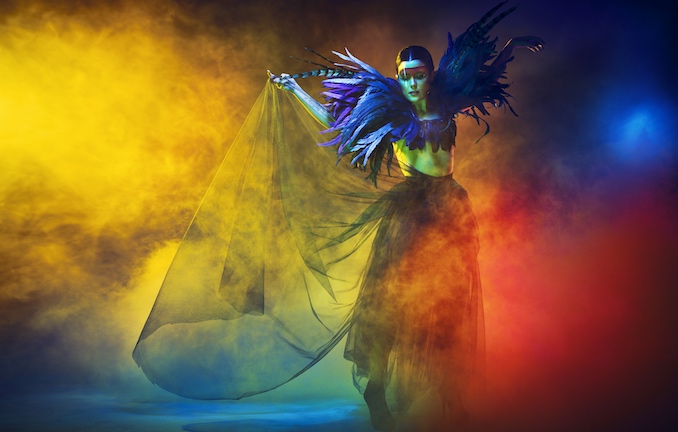 Name: iskwē ( (pronounced iss-kway)
Genre: alternative-electronic
# of Albums: 3
Latest Release: acākosīk (pronounced acha-ko-suk) – released November 8, 2019
Latest Single: "Night Danger"
Latest Video: "Night Danger"
Favourite Restaurant:
Goods & Provisions
Favourite band as a teenager:
Portishead
Favourite band now:
Florence & The Machine
Guilty Pleasure Song:
Just a Girl – No Doubt
Live Show Ritual:
I'm a duck on water – I look calm and collected, but underneath my feet are paddling a mile a minute!
Favourite local artist:
Weaves!
Sneaky Dees nachos, pasta from Terroni or a superfood salad from Fresh?
oooooh toughie! Gah – I literally love each of these!
I'll say Sneaky Dee's nachos when I'm chillin' with friends and looking for all the cheese, pasta from Terroni when I want a warm, full belly and intimate meal conversation, and superfood salad from Fresh after a good dance class and I feel like spending $20 on salad!
Queen or College St?
Queen St…East.
Trinity Bellwoods or High Park, Riverdale or Kew Gardens?
High Park (for my dog) and Kew Gardens (for the water…and my dog)!!
EP or LP?
They both serve their purpose…an EP tends to leave me wanting more
Early bird or night owl?
Early bird. I remember the days of being a night owl…and always tired. And then I turned 30 and everything changed
Road or studio?
Hmm…probably road as I love being on stage and trying coffee in new cities.
Swiss Chalet or Roti?
Ok, this is a trick question, ya? ROTI!!!
Where can we follow you?
Well, if you mean online, then Instagram is my happy place! If you mean in real time, then that's creepy and I'm not saying 😉
Any shows or albums coming up?
Massey Hall Present at Mod Club on Friday, January 17th – tickets are available HERE.
Toronto Symphony Orchestra's Annual Gala Fundraiser – Visit EveningEpic.ca for tickets to the event.