Odysseus is bonded with Calypso (Calypso is just visiting with the doctor and will be ready to go home with you in no time!)
Odysseus has travelled far and wide to find his home. He's already fought his way through a long battle overseas, had his course home sabotaged by various gods and goddesses, came face to face with a cyclops, and even got stranded on a—wait. Wrong Odysseus. THIS Odysseus's story is much cuter, less dangerous, but just as epic.
Cute, cuddly, and a little cautious, Odysseus's favourite thing in the world is her wand toy. She can be super shy at first, even a little standoffish. But if you've got one of those awesome wand toys with you, she will come out of her shell, full purrs ahead! A treat-loving, backscratch-begging, snuggly-sweetie pie with a cuddly white coat, Odysseus and her bestie, Calypso, would be the perfect pair
Odysseus needs Calypso, her best friend and partner in crime. They snuggle, gossip, and groom together. They also help each other out when one or the other is feeling a little anxious about the world.
They are looking for a calm, quiet more "mature" home where their space will be respected. They will need a little time to come out of their shells. They'd love to have their very own sanctuary room for all gossip and the naps. But once they get to know you, these two beautiful cats will be the best couch companions and playtime partners a cat lover could ever ask for!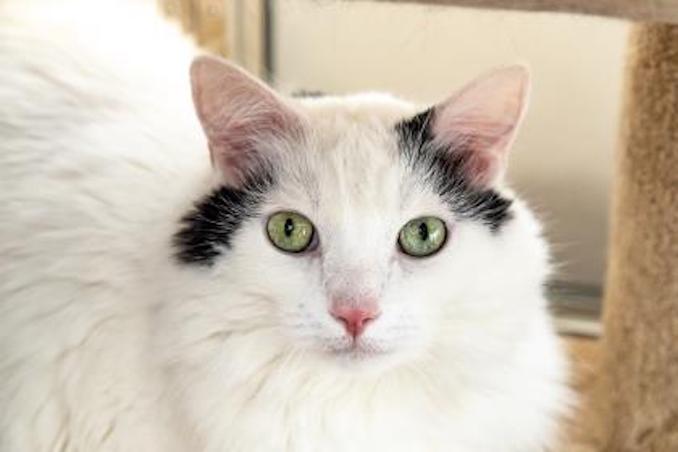 Odysseus
Age: 6 years 10 months
Sex: Male
Size: Medium
Colour: White/Black
Spayed/Neutered: Yes
Declawed: No
In order to ensure a smooth and successful adoption, please remember to check all the basic requirements for adopting before coming in to the shelter.
About this column:
Each week we feature animals available for adoption from local shelters in the Toronto area with the hopes that our readers will assist in finding good homes for them. If you, or someone you know, has the resources to take care of one of these animals, please do get in touch with the appropriate shelter via the links provided.