Your lifelong search for a buff, brooding heartthrob with a troubled past and who can only be fixed with the power of love is officially over. Rugby the cat is every mystery man. He's the emotionally scarred, often tattooed, always muscly romance novel guy waiting for his true love. Think 50 shades of grey with more cuddling and less … whatever that was. The only bondage Rugby's interested in is the human-animal bond.
An incredibly active and agile boy for his age, Rugby is a play fanatic and cuddle connoisseur. And when he's not sprinting across your hallway, he's looking for the next spot to spy from. He loves playtime almost as much as he loves treats. He'd travel across the world if there was a bag of Temptations waiting for him at the end of the road.
Rugby is an incredibly sensitive little sweetie. He's been through a lot. He needs his humans to respect his past and take things slow. But if he's given some time and space, and isn't forced into anything, his true fun-loving nature comes to the surface.
Of course, there are things a guy like him won't be okay with. No matter how great the view would be, he refuses to be picked up. He's also not okay with loud noise and sudden movement. But all-in-all, he truly has come such a long way and is very ready to show his new family how great a guy he is.
Rugby's dream home is a quiet, mature spot where he'd be the only pet. He is more interested in older, more mature humans. Those who still love to play, but who also respect his space. He dreams of a calm, gentle home where treat time, playtime, and nap-time is routine! Once he finds his special family, once he learns to trust, Rugby becomes such a sweetheart.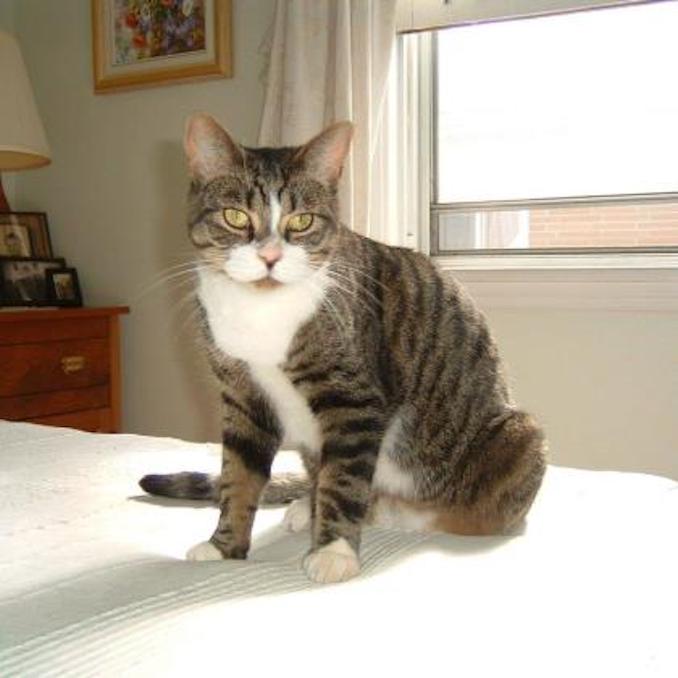 Rugby the Cat
Age: 9 years 6 months
Sex: Male
Size: Medium
Colour: Brown/White
Spayed/Neutered: Yes
Declawed: No
In order to ensure a smooth and successful adoption, please remember to check all the basic requirements for adopting before coming in to the shelter.
About this column:
Each week we feature animals available for adoption from local shelters in the Toronto area with the hopes that our readers will assist in finding good homes for them. If you, or someone you know, has the resources to take care of one of these animals, please do get in touch with the appropriate shelter via the links provided.