Six million Canadians struggle with obesity, threatening their health, families and self confidence. Less than 5% lose the weight and keep it off. But why? In its second season, the expanded original documentary series Mind Set Go (8 episodes) follows the physical, mental and emotional health transformation of eight Canadians. Over a three month journey, the participants seek to understand and overcome negative coping behaviours affecting their health with the encouragement  and insight of Canadian Paralympian who have triumphed over their own adversity. Each person learns how their own mindset affects their physical condition – and how can they make a positive shift?
Each episode draws on an expert and member of the Paralympic community to help address the participant's issues and share their own experience. Ness Murby has learned that a positive mindset helps to overcome barriers. Once a chubby teenager with a deteriorating eye condition, Nesses knows how daunting it can be to get healthy. Now completely blind, Ness is an IBSA powerlifting world champion who has broken world records at the 2009, 2010, 2011 and 2012 World Championships and Paralympic Games. In 2015, Ness collated silver in javelin and bronze in discus at the Parapan American Games and is currently training for the 2020 Paralympic Games.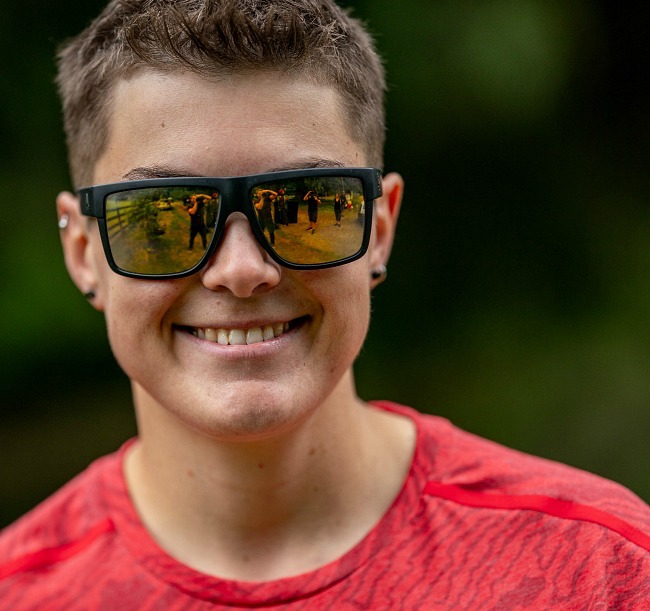 We had a chance to catch up with Ness recently to find out more.
You're a very active person and have been described as being "versatile" — what does that mean to you?
NM: Being adaptable, authentic and prepared to pursue each journey with absolute passion and purpose.
Realizing that there are infinite pathways, perspectives, and opinions on every situation. I've learned it's important to not be afraid of change or growth. I've had five qualifications and am presently pursuing my sixth. I've worked in five sectors and have nearly two decades of professional experience. I've lived in over five countries and I still love home. Thus, I believe versatility means a perpetual education and is something I continually strive for.
You've broken many world records and have accomplished so much already! What's next for you?
NM: I'm always striving for good balance while in pursuit of purpose.
In the sporting world, I'm competitively pushing towards the 2019 Dubai World Para Athletics Championships and the Tokyo 2020 Paralympic Games while, pedagogically, I have my sights set on actualizing a self-imposed responsibility to contribute to the next generation.
This Saturday, February 2nd, is the first time I and my sports assistant, Eva Fejes, will be equally honoured by BC Athletics (or indeed any federation) for our dual dedication and sacrifice to the sport of athletics as Para Athlete and Sport Assistant of the year. Having an athlete and sport assistant recognized equally and in tandem is a recurring challenge and a barrier I've faced on multiple occasion. I'm proud to have been, and continue to be, a catalyst for this change which will affect future para athletes.
How did you get involved with Mind Set Go?
NM: Happenchance or perhaps fate. I connected with Accessible Media Inc. back in 2012 upon receiving an email from Canadian National Institute for the Blind asking for individuals to complete a survey relating to the importance of AMI to them. I took the opportunity to praise the network for its forward thinking and wound up advocating on behalf of AMI at a CRTC hearing to request they extend AMI's free-to-air privileges. Since then it's always been an honour and a privilege to work alongside AMI and their projects (especially seeing how the network has grown and perpetuated change).
Mind Set Go, and the Anaid Production team, were introduced to me through AMI. They pitched their vision well and I was naturally eager to support the mission and or take part in any way I could. Having been involved in the first season, and being the only participant invited back, I'm excited to see the premiere of season 2 and where the show has gone to.
What was one of the ways you've personally had to adjust your mindset?
NM: Labels don't make it so. Human nature inevitably yields to presumption; the choice is to either succumb to this habit or forge forth creating change.
A prime example of this is that of countries and their approach to accessibility, respect and accommodations. Not a new lesson, but definitely a repetitive one driven home through my international exposure (travelling as a kid, adult, and for sport).
The irony that accessibility in Brazil is more akin to that of the U.K. That I've experienced more discrimination in Canada than in Japan (where it's legal to do so). Not to mention, that having been instilled with the Australian mantra of "give it a go" and "she'll be right, mate" has everything to do with my not accepting "no" as a definitive but instead understanding it's a fear response replacing the question of "how?"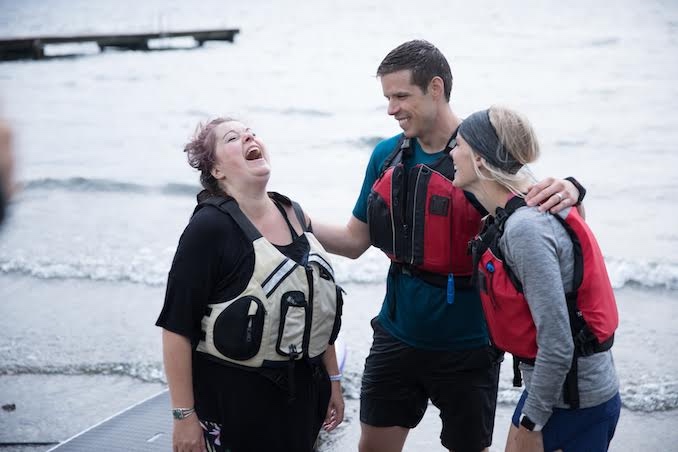 What do you wish people knew about you?
NM: I am incredibly independent, not afraid of a challenge, know the value of humanity and certainly am all heart; I am lovingly affectionate and unrelentingly driven by my moral compass and what I believe in.
A quote that I've leaned on many a time is, "stand up for what you believe in even if it means standing alone" (unknown).
I am impassioned by helping others excel and making a difference; the world is definitely bigger than self.
***
Mind Set Go airs on Wednesdays starting January 30 at 8pm ET/ 5pm PT on AMI-TV. Episodes are also available online. The series features Integrated Described Video and is accessible to audience members who are blind or partially sighted.