Yes, I'm a senior, but so what? That doesn't mean there isn't a match for me out there. I can play Mr. Bird with the best of them, these paws still got the moves. In fact, if you've got another kitty at home, I'd love to have a one on one, show 'em mature ladies are not to be underestimated.
Besides keeping whippersnappers on their toes, I love chin scratches and soft pats, treats and warms laps. I'm a hip lady who's young at heart, with a little sass to boot – and I'm ready to meet you today!
12 year Little Missy experienced some episodes of coughing in the shelter and medical workups have indicated she may have allergic airway disease, which is similar to asthma in humans. She is not on any medication, but she will be sent home with an inhaler in case of difficulties. She should go to a home with non-smokers.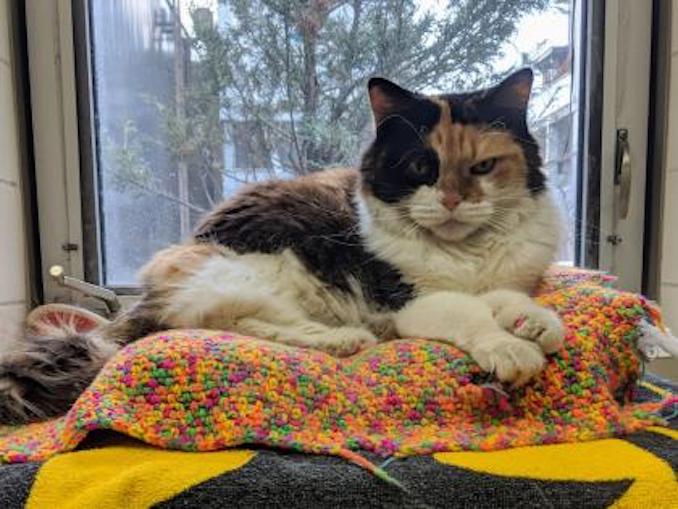 Little Missy
Age: 12 years 1 months
Sex: Female
Size: Medium
Colour: Black/White
Spayed/Neutered: Yes
Declawed: No
In order to ensure a smooth and successful adoption, please remember to check all the basic requirements for adopting before coming in to the shelter.
About this column:
Each week we feature animals available for adoption from local shelters in the Toronto area with the hopes that our readers will assist in finding good homes for them. If you, or someone you know, has the resources to take care of one of these animals, please do get in touch with the appropriate shelter via the links provided.