Don't let his "and you are?" facial expression discourage you when you guys first meet. Andy is a pillowy purr machine, a love bug who will melt into your lap for never-ending cheek and head rubs. He's just a little shy at first, that's all.
Once Andy becomes comfortable with you, he will meow for attention. Really. He loves people and all the snuggles and scratches they come with! When he's not getting the love from his humans, he's literally wrapped up in a ball with his honey dearest and soul mate, Emma. They are the cutest couple since Prince Harry and Meghan Markle! They could play together, nap together, and groom each other all day long. Come see for yourself. They snuggle so much that at first, it looks like there's only one cat in there!
These two love-doves are looking for a home together where their cuteness can be documented for historical records. This level of cute needs to be recorded! Gentle, affectionate, and a teeny bit shy at first, these two can't wait to find a forever family that will give them all the scratches and snuggles in the world!
Because Emma and Andy are a little shy, they hope to find a home where they can be given the time and space to adjust. They love people of all ages, but she might be uncomfortable around small children who don't yet understand that some animals need their space!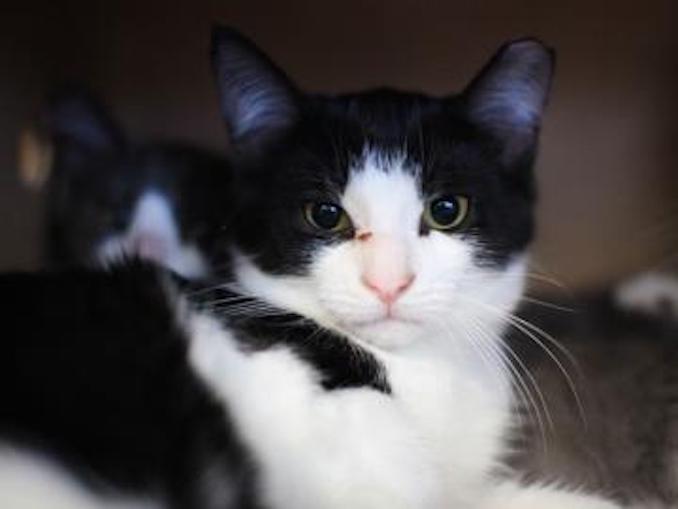 Andy
Age: 4 years 6 months
Sex: Male
Size: Large
Colour: Black/White
Spayed/Neutered: Yes
Declawed: No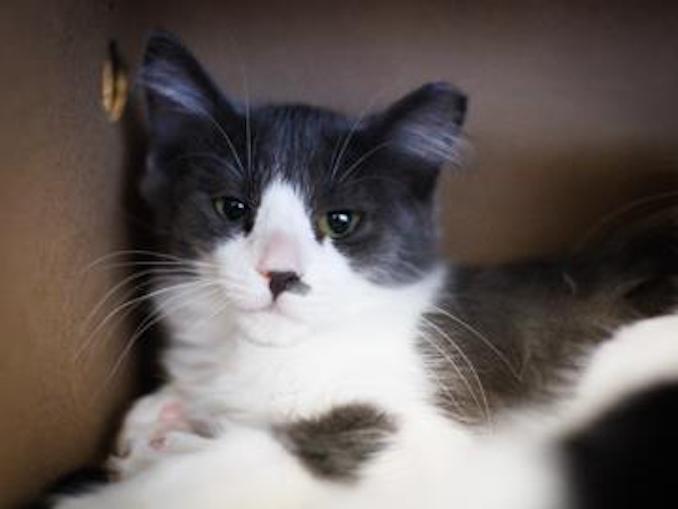 Emma
Age: 4 years 6 months
Sex: Female
Size: Small
Colour: Grey/White
Spayed/Neutered: Yes
Declawed: No
In order to ensure a smooth and successful adoption, please remember to check all the basic requirements for adopting before coming in to the shelter.
About this column
Each week we feature animals available for adoption from local shelters in the Toronto area with the hopes that our readers will assist in finding good homes for them. If you, or someone you know, has the resources to take care of one of these animals, please do get in touch with the appropriate shelter via the links provided.