Toronto-born and internationally-acclaimed, Anthony Ricciardi is a multidisciplinary contemporary artist driven by enthusiasm, depth and storytelling through unique text and deconstructed compositions. His works are emotion-evoking explosions of colour orchestrated in uncommon forms. From canvas paintings, large-scale murals, furniture installations and fashion art — Ricciardi's art has no limits, even though he's clinically colourblind.
After leaving the comforts and clout of the corporate finance world to pursue his true passion and lifelong dream, the self-taught creator induces a flair for inventive colour-mixing and layered creations to elicit memorable reaction.
Ricciardi's highly sought after limited-edition artwork and private commission murals have been shown worldwide in Toronto, New York, Los Angeles, Brazil, Miami and London. He collaborates with high-profile personalities and celebrities, and most recently facilitated an exclusive solo art show and gallery in one of North America's most prestigious destinations.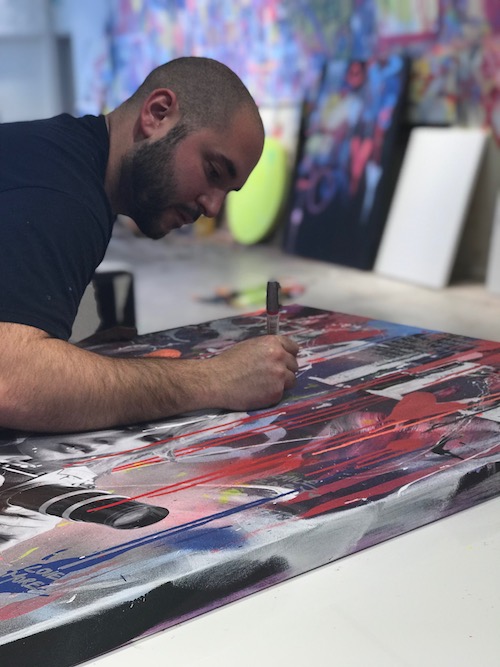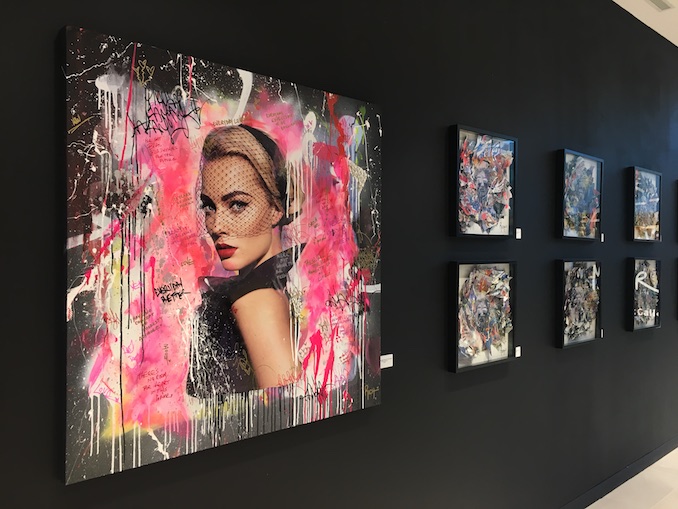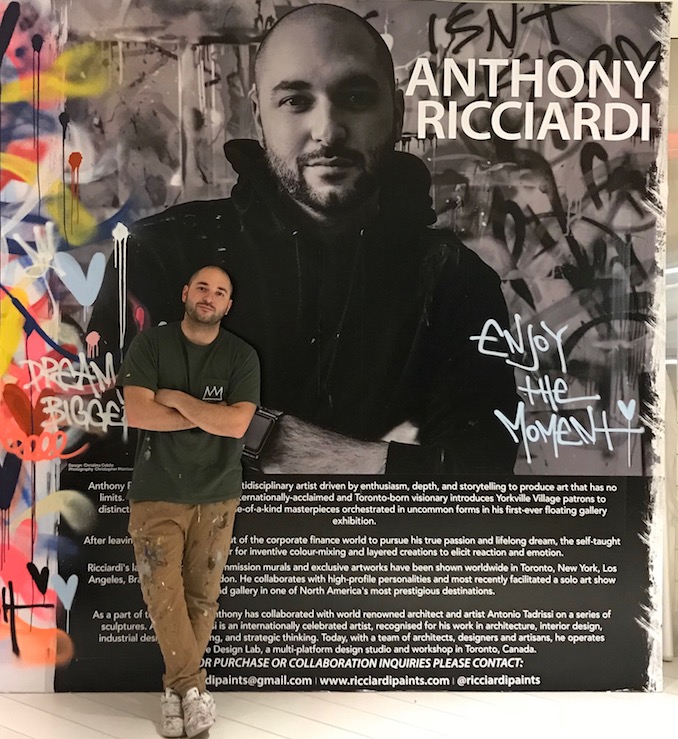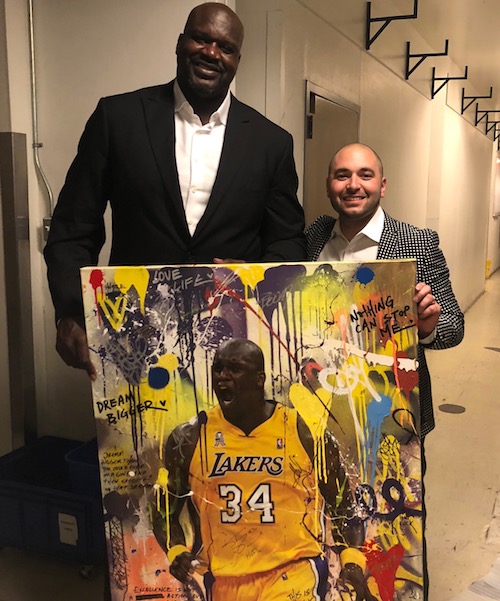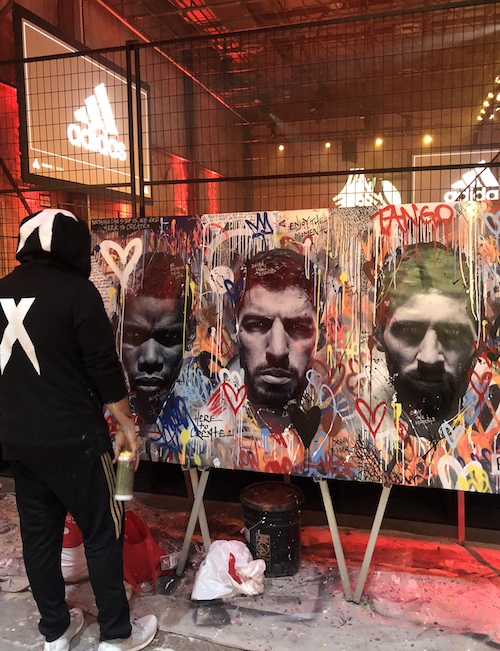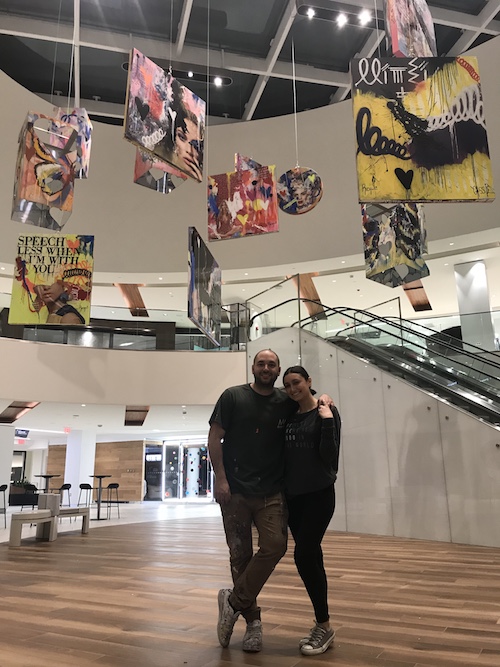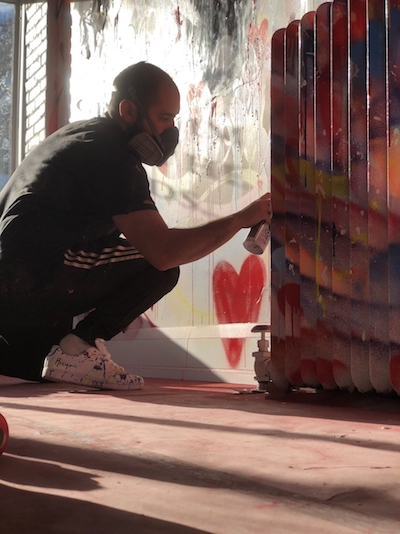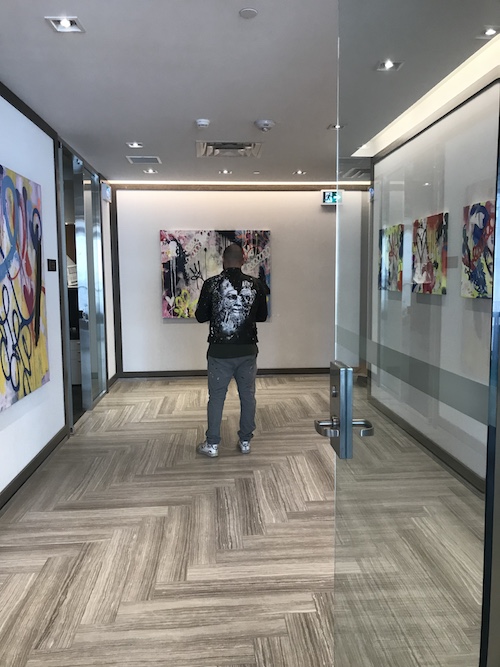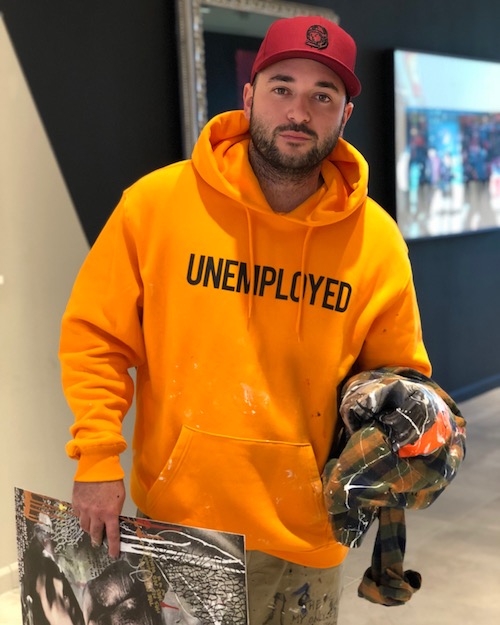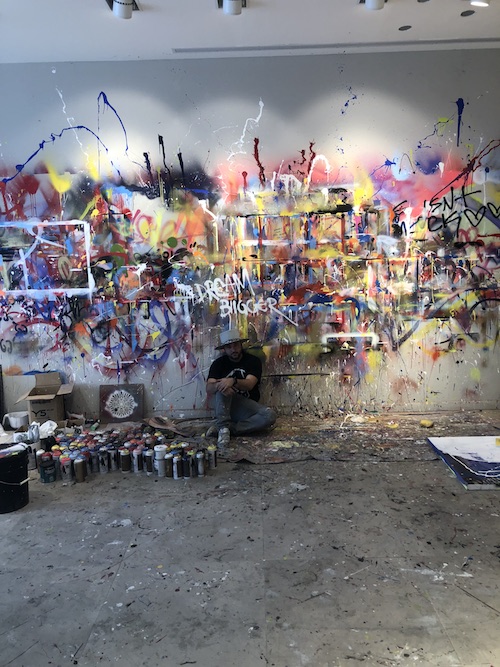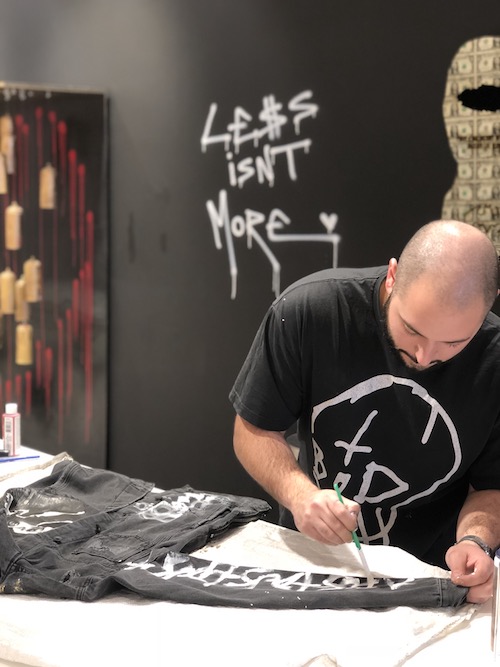 What 'hood are you in?
I grew up in Toronto's west end but have always had an international mindset 🙂
What do you do?
Following a former career in the commercial real estate space as a financial analyst, I decided to pursue my passion as an artist. I create mixed-media contemporary art pieces with the goal of evoking emotion through recognizable and unexpected imagery, layered depth and script that is inspirational. Most of my pieces are a multi-dimensional expression that combines vintage articles and imagery that blends old with new world street and graffiti style art.
What are you currently working on?
I just launched my exclusive floating solo show at the stunning Yorkville Village. I am super grateful for the partnership with such a prestigious destination that many of my collectors frequent. I'm working on some interesting collaboration opportunities along with doing a few large scale murals in New York, Los Angeles and Manchester, London in May. The Dust of Gods wearable art / fashion line @dustofgods in partnership with Antonio Tadrissi is expanding rapidly in markets such as Asia and we're excited to continue to grow the brand internationally.
Where can we find your work?
Yorkville Village until May 29th, Yorkdale "Less Isn't More" Art Gallery, Yorkdale Shopping Centre until August 31st or by contacting us through our website www.ricciardipaints.com and instagram @ricciardipaints.