It has been a long time since I have read a fantasy novel. It has been even longer since I have actually enjoyed one enough to continue on with the series.
Julia Vanishes by Catherine Egan caught my attention right away. I found it intriguing that the premise involved a character that couldn't actually turn invisible, but instead go beyond people's senses. What does it mean to go beyond one's sight? How could that be accurately described in a novel? My curiosity is what led me to picking up the book and my questions were soon answered.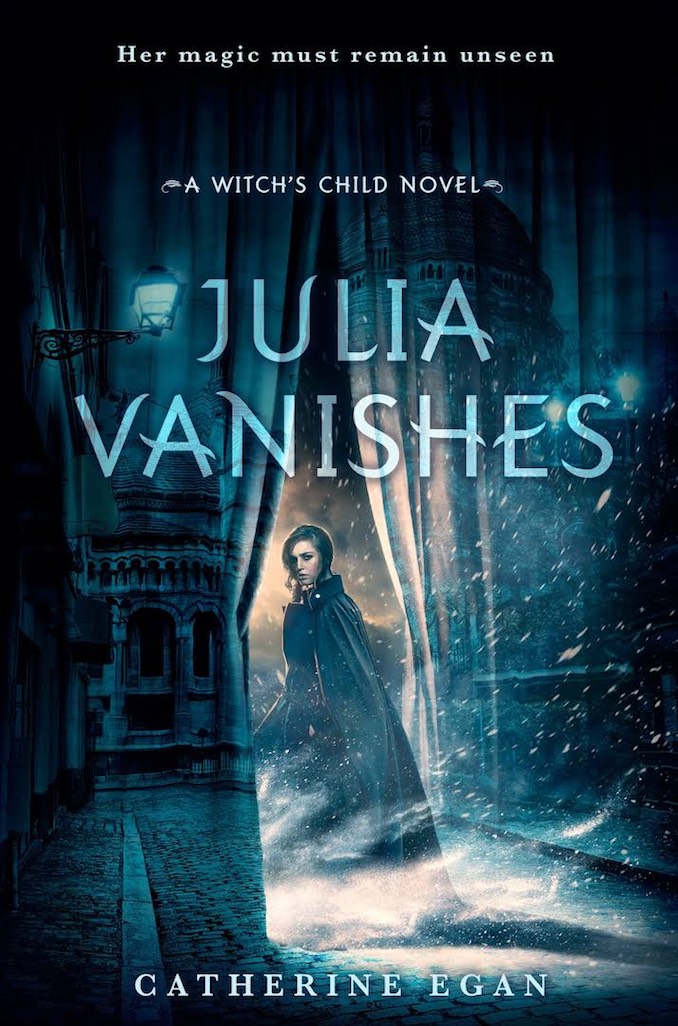 Julia, the main character, has a magical talent in a land where magic is forbidden and is punishable by death-a fate her own mother met. However, she uses her talent to spy in the household of a rich woman and her asylum-seeking wards as she poses as a maid. Her motives are for money, but once she completes her mission she realizes that she was on the wrong side all along and tries to rectify her mistakes.
Although the story has an interesting spin on morality, corruption in politics and the treachery that comes with discrimination, the characters could have been more well developed. Instead of introducing a few characters and letting the story explain their traits, several characters were introduced at once and their personalities were quickly described. It was confusing to remember who was who and for the most part they were static characters.
However, the book had some very poetic passages in it that beautifully captured Julia's ability. This is evident through this passage:
"I do not know where I am. I do not know what has happened to me. It's as if I don't exist beyond my exaggerated senses (…) If I think about the Terra Room I can see it, like looking at a room reflected in a dark window, superimposed over this place, this ruined memory of a place. I try to aim myself, focusing on the door, and indeed, there I am when I step back into myself."
The words create a strikingly precise image of what is happening to Julia and the scene was definitely a highlight of the book.
Catherine Egan is a Canadian writer and world traveller. She has written the Witch's Child series, two of which are out (Julia Vanishes and Julia Defiant) and one of which is coming out in June (Julia Unbound). She has also written The Last Days of Tian Di, which is another trilogy.
Overall, the book wasn't bad, and it was a nice transition back into the world of fantasy. Would I read the next book, though? Probably not.