Name: Patrick Kabongo Mbale
Founded: in the heavens, landed in Montreal, raised in Toronto
# of Albums: None
Latest Release: – EP is on the way – Lone (prod. Retro)
Bio
Always making a global impact through positive projects. Envisioning a world without boundaries reached through the promotion of unity and the embracing of each person's unique qualities. Patrik is a clever lyricist who uses metaphors to relate to the heart of the listener. A banner of truth Patrik speaks his mind. Using music, making his message, one for the masses. A rapper for the People.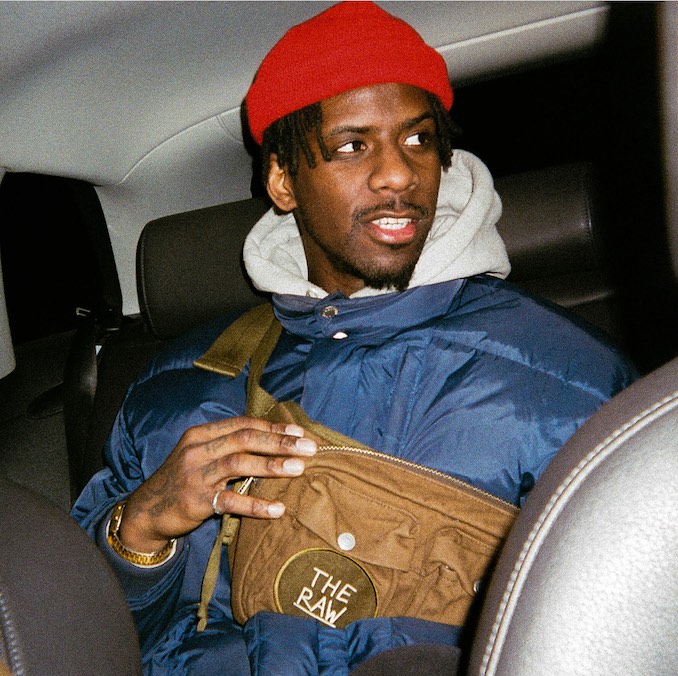 Latest Single?
Lone (prod. Retro)
Favourite Restaurant?
Dime on Queen St West. I've been enjoying my meals there, no word of a lie there's a cockroach story but I won't go there, still a bless place.
Favourite band as a teenager?
Linkin Park. But I found myself dabbling between both them or Nickel Back.
Favourite band now?
Red Hot Chili Peppers. Can't stop won't stop, addicted to the shindig.
Guilty Pleasure Song?
It's Kind of Crazy – Souldecision. God bless YTV's Hitlist.
Live Show Ritual?
Prayer, jumping around, laughter, prayer.
Favourite local artist?
Lex Leosis. Lex Leosis. Lex Leosis.
Sneaky Dee's nachos, pasta from Terroni or a superfood salad from Fresh?
Sneaky Dee's Nachos. I haven't had them much but I'd take them over all.
Queen or College St?
Patrik: Queen St West at all times, but definitely a lot of love for College St.
Trinity Bellwoods or Highpark, Riverdale or Kew Gardens?
High Park, go there Sunday in the early morning, when the sun shines I'm sure you'll see God. Beautiful.
EP or LP?
EP.
Early bird or night owl?
Patrik: Night Owl, it became a habit to work late.
Road or studio?
Patrik: Studio, being around Music is as must.
Swiss Chalet or Roti?
Roti